Kristen Bell revealed the first thing Dax Shepard ever texted her, and LOL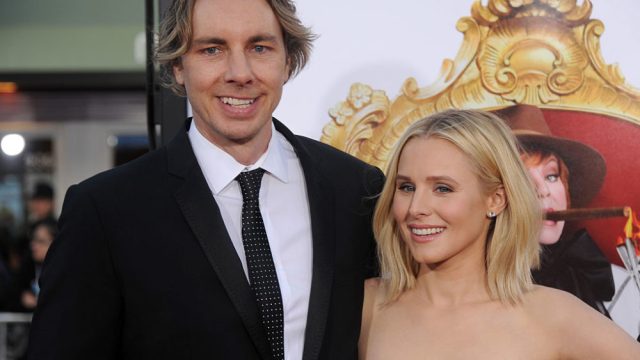 It goes without saying that Kristen Bell and Dax Shepard are #RELATIONSHIPGOALS. The couple always keeps it real about marriage, mental health, therapy, and how they help keep each other in check while still enjoying each other's company. And it seems like they've had that special "it" factor since the beginning.
Bell took advantage of Instagram's new questions feature yesterday, July 12th, to answer some of her fans' most pressing inquiries. Some of the juiciest/most hilarious details she revealed were about her and her husband's first encounters.
One of the first questions Bell answered in her Story was how she and Shepard first met. She noted that the pair were first introduced at a friend's birthday party, but the sparks weren't instantaneous.
"2 weeks later I saw him at a hockey game and he asked for the gum in my mouth and I was like HELLO," the Frozen star wrote.
Bell noted that her future husband's first text message to her was equally bold/hilarious.
"Truly, his first text to me was: 'hi. My name is dax. I violated your privacy and got your number from shauna. How do u feel about that?' And I thought...what the hell?? This kid is sassy!!"
Shepard's snarky introduction clearly paid off, given that the pair have now been together for over a decade. Bell even had a hard time choosing his favorite of his qualities, writing that it was a three-way tie: "His patience to let me ramble, His ability to make me laugh, His critical thinking skills and intelligence."
Bell and Shepard never fail to make us smile. Now, more stories, please!