Kristen Bell and Dax Shepard's latest commercial is basically the DCOM "Smart House"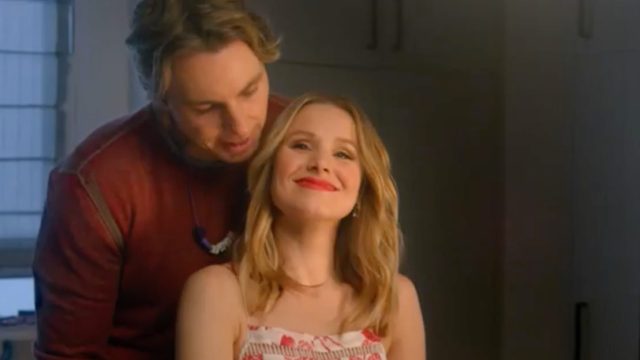 For the most part, we're not happy with anything that interrupts our favorite TV programs. We're talking about commercials here. Yet, every once in a while, we come across that one advertisement we wouldn't mind seeing over and over again. Now, we're talking about Kristen Bell and Dax Shepard's latest commercial.
We've long approved of Samsung's decision to make Kristen and Dax their spokescouple because 1) Kristen Bell is adorable 2) Dax Shepard is adorable and 3) The two of them together are like a confetti explosion of adorableness. Want proof? Just watch their most recent TV ad– which is basically a reboot of the Disney Channel Original Movie Smart House.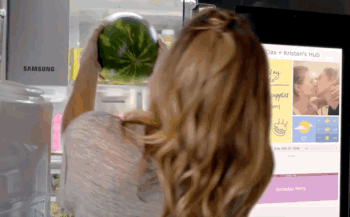 The 1-minute, 2-second journey begins with Kristen pulling a giant watermelon out of a super high-tech refrigerator complete with a touch screen. On the display, there's a pic of Kristen and Dax locking lips alongside a to-do list: pick up supplies, ball melons, set table. (If only our own to-do lists were that short!)
These two are preparing for their daughter's birthday party. Unfortunately, we don't get to see the little girl, but what we do get to see is exactly how much her parents love her. Dax has a shopping cart full of goodies, Kristen is transforming her watermelon friend into miniature balls, and Dax magically gets to check the fridge from his phone to see if they have eggs.
Then, all goes awry when they run out of squeezable yogurts. Yet, their Smart House fridge saves the day and orders more for them. Even after the birthday party comes to a successful close, the refrigerator continues to work wonders when Dax sends Kristen this message via the appliance: "Check inside <3 -Dax."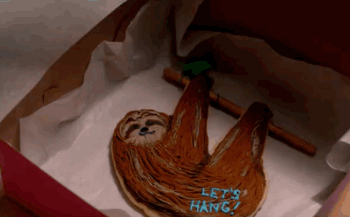 Kristen follows the fridge's instructions (because that's what you do nowadays) and inside is a… sloth cake that says "Let's hang!" To end the perfect commercial, Dax and Kristen then admire the dessert as their refrigerator plays happy music in the background.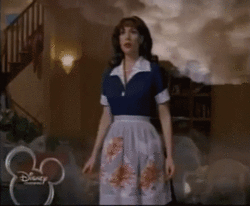 Watching this commercial gives us Disney Channel déjà vu. PAT the Smart House helped the Cooper family throw parties that were off-the-chain. She cooked for them, did all their chores, and made sure that they were ready for anything and everything. I mean, it may not have worked out in the end because PAT went crazy, but still. Smart House is a cool concept that's basically being brought to life in this commercial. https://www.youtube.com/watch?v=
If Smart House were a Rom Com, then this would definitely be it.