Kristen Bell opens up about her daughters, makes us feel like we know them
Basically every time Kristen Bell decides to open up to the public about something in her life, we're blown away by how totally lovely and relatable she seems. Perfect example: She recently spoke about raising her two daughters with Alliance For Moms, as reported by People, and we love how close her family seems to be. Plus, it sounds like Kristen totally respects her kids as people, even though they're very young.
"Normally we don't do anything on the weekends except experience life with our kids," Kristen explained.
While we definitely wouldn't say no to spending a weekend hanging out with Kristen Bell and Dax Shepard, we love that they're so into taking time out of their busy schedules to bond with their kids.
Not only do they try to reserve their weekends for spending time with their kids – despite their no-doubt busy work schedules – but they also make sure to get to know their daughters individually. This sounds like such a good way for parents to respect their kids as individual people, and nurture independence in them.
"Every now and again [we] split them up and have one on one time. I feel like that deepens our experience with them and our knowledge of who they are and who they're becoming, as opposed to making just the herd of the family getting through breakfast or getting through nap time. Really taking that one on one time to put our phones down and enjoy who they're becoming.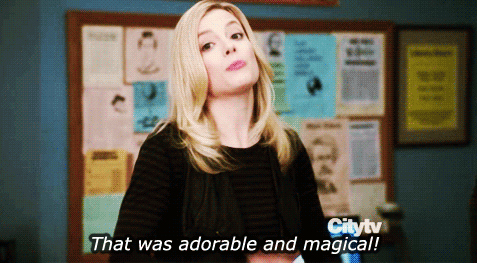 Obviously Dax Shepard and Kristen Bell were destined to be amazing parents — they're just so COOL — but Kristen Bell isn't even willing to take all of the credit for her parenting prowess.
"I had a great support system when I became pregnant and started raising my babies. I couldn't have done it without asking a million questions. I think every mother deserves to have access to that support system.
Hats off to Kristen Bell for being an ACTUAL cool mom.