Kristen Bell embraced the corset trend with this business casual jumpsuit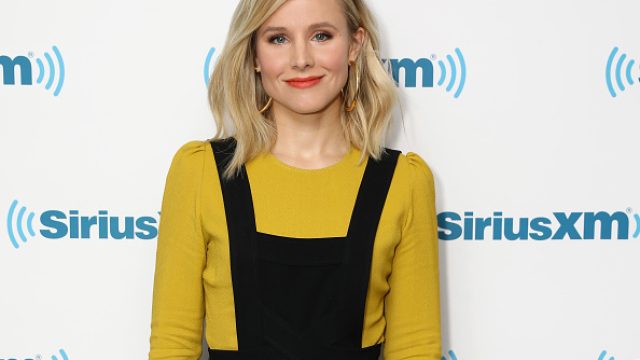 The bodysuit may be getting all the attention this season, but we think its older sister, the jumpsuit, deserves just as much credit. After all, most of us still need to wear something over our bodysuits. But jumpsuits? They have the ease of a bodysuit and the coverage of pants. Easy, breezy, and simple, the jumpsuit covers all bases. That's why we're loving Kristen Bell's gray rendition.
Kristen paired her jumpsuit with a white tee for a casual-chic look that we want to copy over and over, all year long. The best part? It's business casual without feeling like it.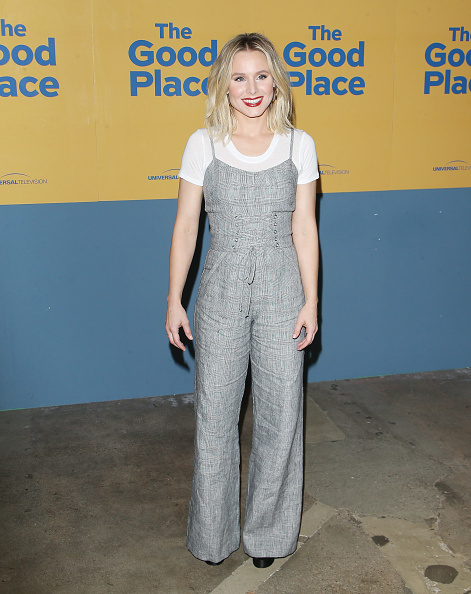 Not only do we love the wide-legged silhouette of Kristen Bell's jumpsuit, but we're so into the corset at the waist.
Since the Reformation jumpsuit's ($218) corset is made of the same material, it's incredibly subtle. But once you notice it, you can't not see it!
Because Kristen paired this jumpsuit with a white tee and gold hoop earrings, the corset and shape of this piece really shine. Especially when complemented with her bold red lip and perfectly beachy hair.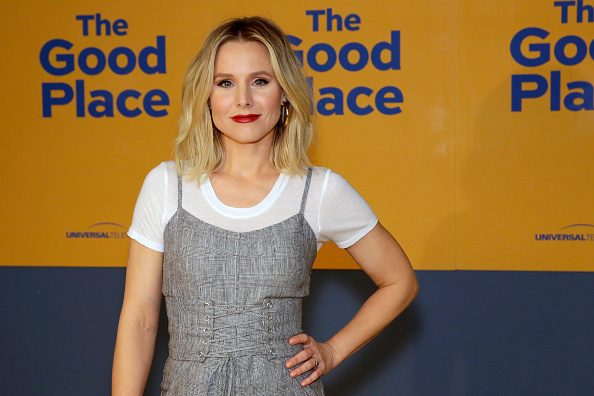 This jumpsuit would look stellar on its own, but Bell switched it up and added a white tee underneath. We love that it dresses the look down, but not too much. Instead, it adds a fun element to the look.
So next time you're inspired to wear a bodysuit? Think of Kristen and her jumpsuit. Why wear two pieces (that include pants!) when you could just wear one? And don't forget to add a corset for some extra oomph.