Kristen Bell's bustier and high-waisted skirt are a match made in floral heaven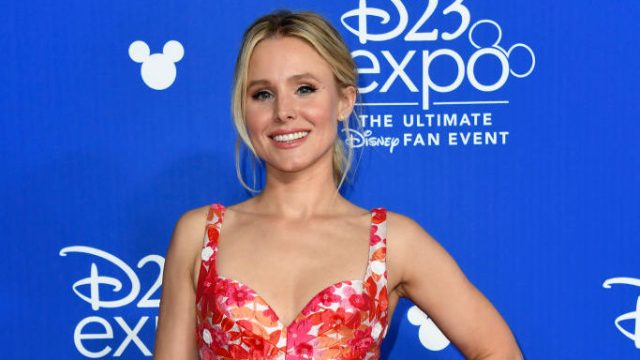 We're just going to go ahead and say it: We love a good set. Is there anything better than an all-over printed piece that could be a dress or jumpsuit, but actually isn't? Instead, the set invites us to expose the slightest amount of midriff, all while showing off how perfectly we match our patterns. And when a set comes in a dazzling bouquet of florals? Oh, let's just say we've been sold since last week. Specifically, Kristen Bell's Michael Kors bustier and high-waisted skirt are giving us major envy.
We're jealous partially because this set is so good, and also because we weren't there to see this look in person.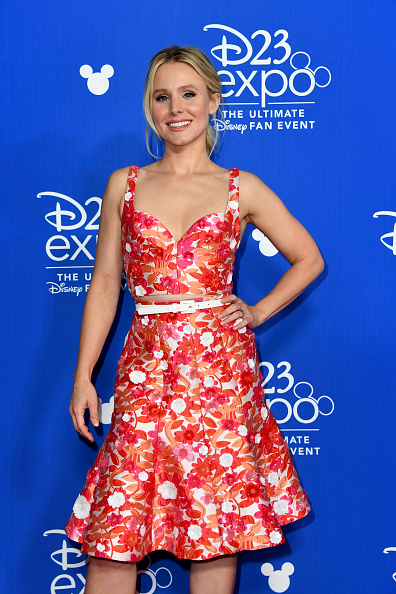 Kristen wears a mod printed floral dress in vibrant pink, tangerine orange, and stark yellow, giving us major Austin Powers-meets-flower-power vibes.
While we appreciate any and all sets, there's a special place in our hearts for ones that include a bustier-style top. Plus, with a pleated tulip skirt, this set just keeps getting better and better. And we haven't even mentioned that thin white belt that manages to pull the look together.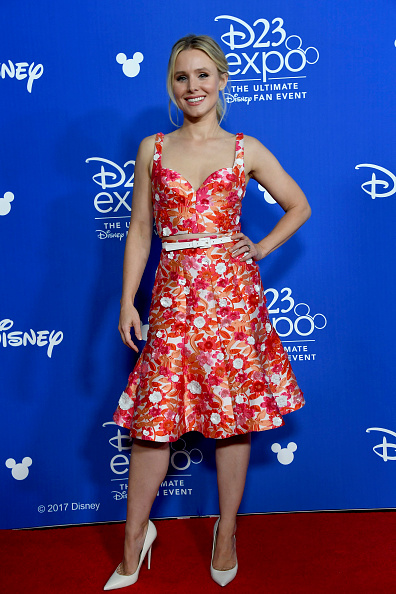 As for ways to accessorize this outfit? Well, the options are endless. If you really want to go for it, you could pair this look with white go-go boots and a bright pink lip. Or perhaps you'll opt for a single-strap heel or pump and a muted lip. If you want to go mod, but not overtly mod, you could even wear a ponytail like Kristen, skipping the high placement for something a little more inconspicuous.
Next time we're inspired to wear our set, we'll do so with a belt and pony and Kristen Bell on the brain.