Kristen Bell wore the breastfeeding dress every stylish mama needs in her closet
When we spotted Kristen Bell out this week in a goth-floral frock, we were smitten. Not only did she werk the look, she also inspired us to switch up our spring style game. But when we found out she was wearing Reformation's breastfeeding dress, our minds were blown. Who knew a frock this functional and fabulous could even exist?
Bell — who has been open about breastfeeding her two children, Delta, 2, and Lincoln, 3 — donned the black floral dress while out in New York this week, taking advantage of the city's spring weather. The frock features a wrap-front silhouette — for baby's "easy access," according to the brand — and is "bra-friendly," so engorged breasts don't have to go without proper support.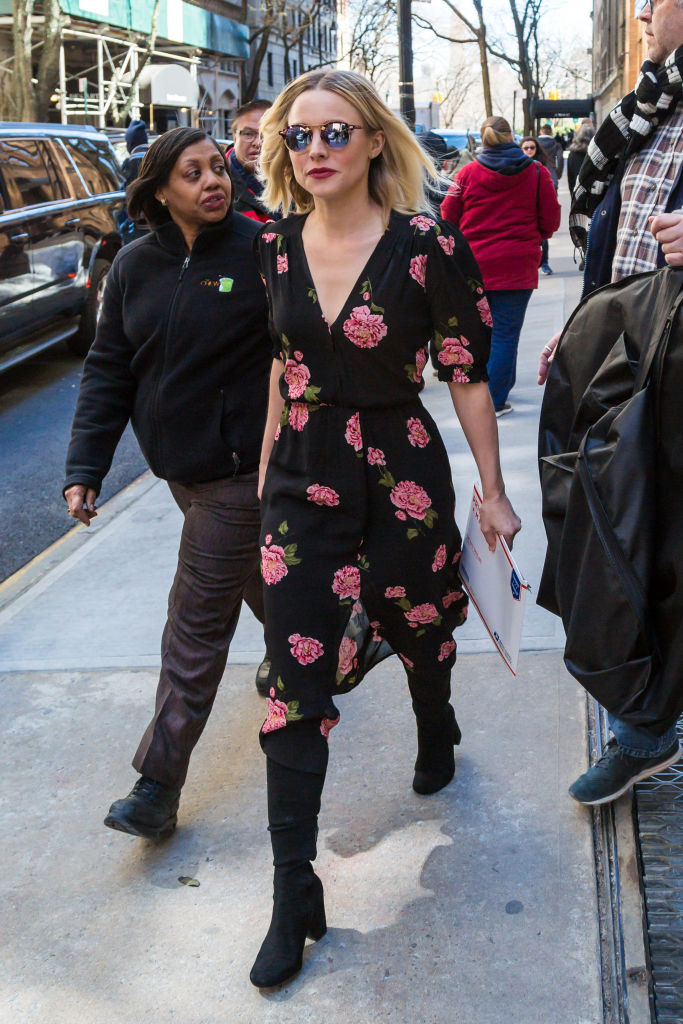 Reformation introduced the dress before Mother's Day last year with a campaign starring model-mom Abby Brothers and her infant baby. One photo even featured Brothers breastfeeding, natch.
https://www.instagram.com/p/BEoxn9WnPx6
The 100% viscose dress is drapey, crepey perfection, cut loose through the hips for maximum breeziness and ease of wear. Pair it with over-the-knee boots — like Bell — for a cooler spring look, then pull it out again when temperatures heat up and rock it with your favorite sandals.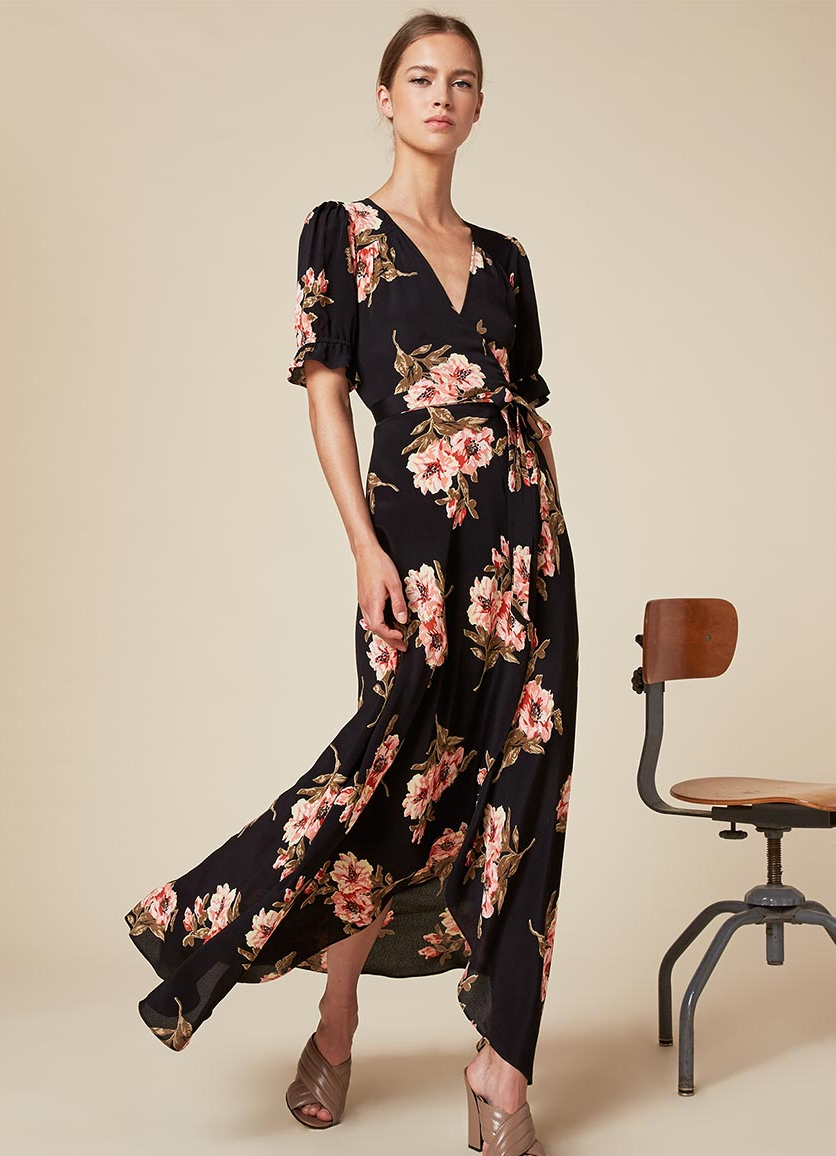 The dress is currently sold out, but retails for $248. You can request it, though, in Bell's black floral (get it here), a yellow floral (get it here), a white floral (get it here), and a rich, pattern-less navy (get it here).
Mother's Day is coming up quick! You can thank us later for alleviating all of your shopping-related stress.