This Krispy Kreme donut is a dream made of peanut butter and chocolate
We thought it was impossible to improve upon perfection, but Krispy Kreme just did that. The famous donut brand is finally bringing one of its beloved Australian treats to the United States. America, get ready for Krispy Kreme's peanut butter and chocolate Reese's donut.
For a limited time starting August 4th, the company's Reese's donuts will be available at participating locations across America. These heavenly babes are filled with Reese's Peanut Butter Kreme, dipped in milk chocolate frosting, and then topped with a blend of Reese's Peanut Butter Chips and chopped peanuts.
To guarantee satisfaction for any Reese's freak, the donut also comes with a peanut butter and chocolate drizzle.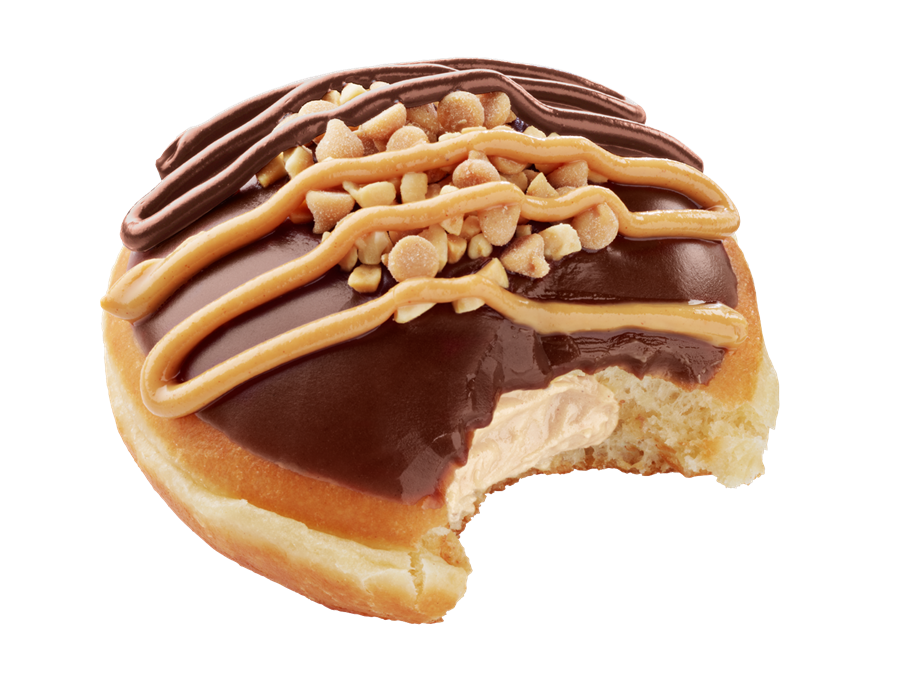 Last summer, Krispy Kreme Australia introduced the Reese's donut to its menu after its 2015 success in the United Kingdom. We "ahh-ed," we "ooh-ed," and we "aww-ed" after learning it wasn't coming to the United States.
Some Reese's rebels even made a Change.org petition to bring the Reese's donut to our shores. But the petition didn't get enough traction and we began to accept that we were never going to get our hands on that glorious donut masterpiece.
But good things come to those who wait! And finally, our time has come.
Hop on over to your local Krispy Kreme this weekend to taste the heaven that is the Reese's donut. Remember, these guys are stateside for a limited time only, so it's better to act sooner rather than later.