Kris Jenner hosted a Valentine's Day rager at her house, and the guest list was *bonkers*
We know by now that the Kardashian-Jenners are brilliant party planners. Just look at Kim Kardashian's wedding with those giant flower walls, Kylie Jenner's private baby shower, or any Christmas at Kris Jenner's house. A Kardashian party is a dope party. But for Valentine's Day this year, Kris Jenner hosted a fancy dinner for all the loves in her life, and the guest list was bonkers. Guests at Kris's V-Day party included: Kim, Kanye West, Rob Kardashian, Khloé Kardashian, her boyfriend Tristan Thompson, Jada Pinkett Smith (!), and Real Housewives star Kyle Richards Umansky. It's like a grab bag of famous humans.
The night started off as a classy Kardashian affair. Kris made name cards out of the chocolate chunks that came with Kim's perfume hearts. Each guest received their own box of chocolate. There were roses hanging from the ceiling. The entire house was bursting with a red, heart, and chocolate theme.
Then somewhere between dinner and turning on the karaoke machine, the party turned into an absolute rager.
Let's start with the fancy portion of the night…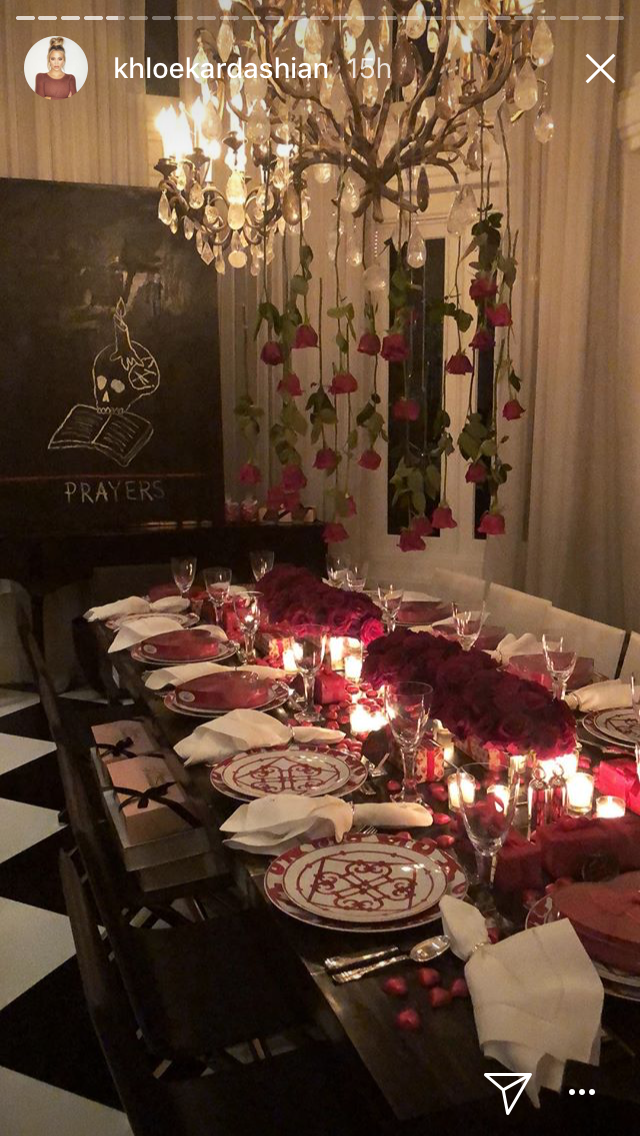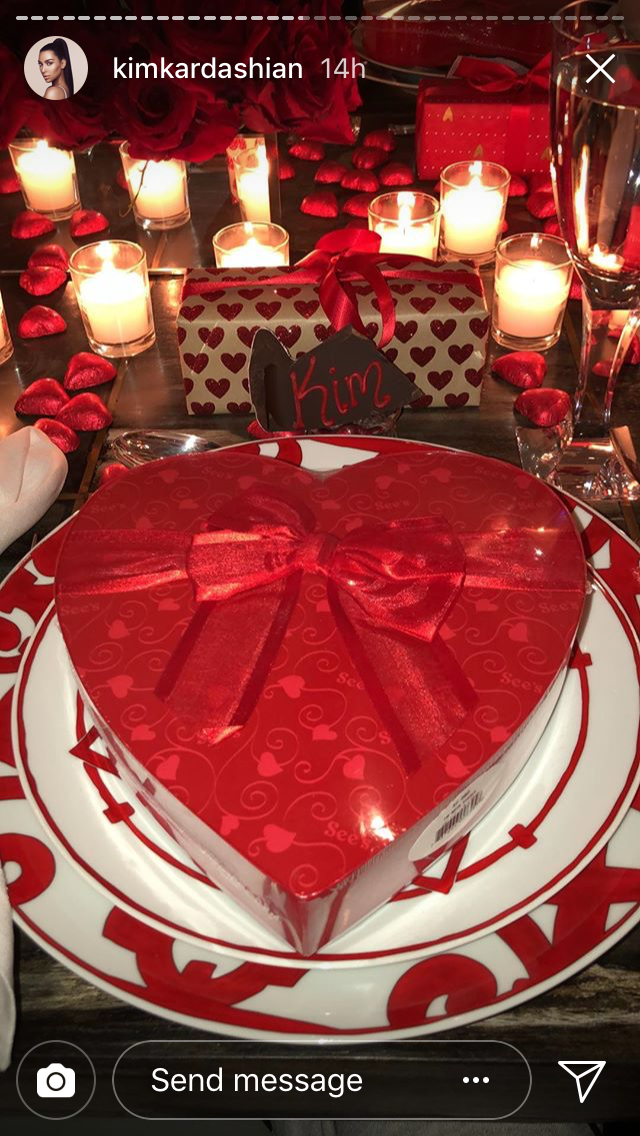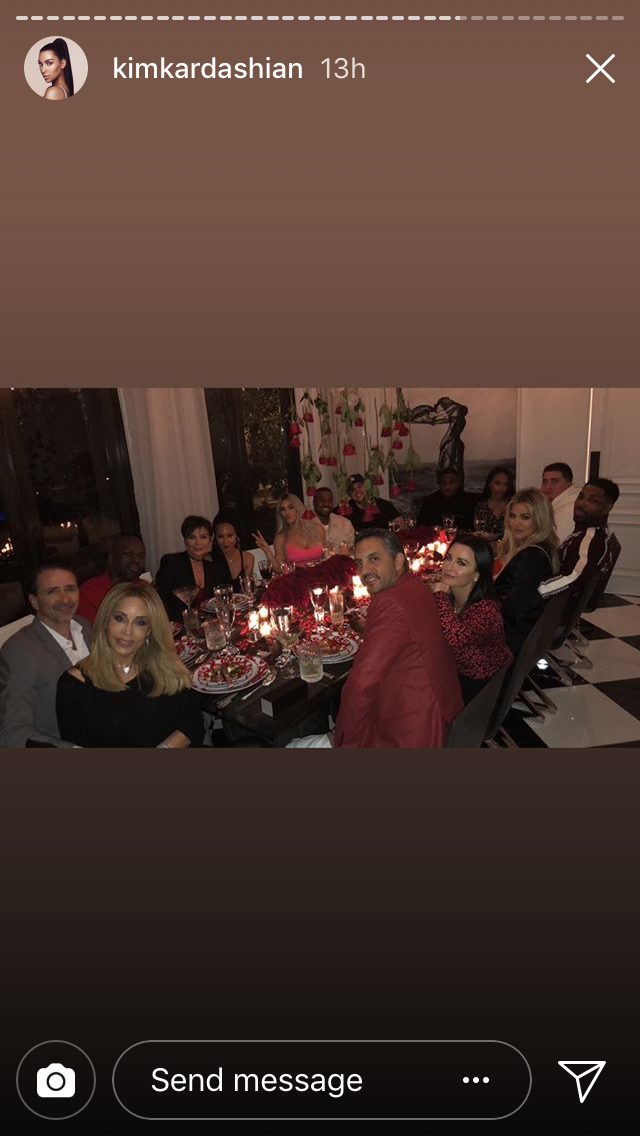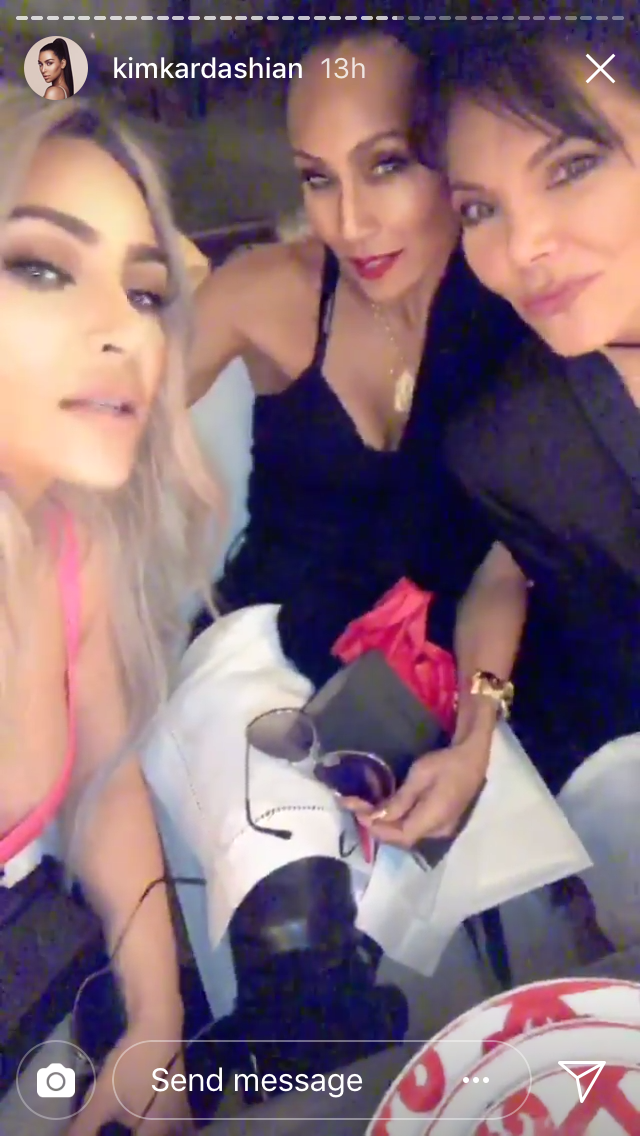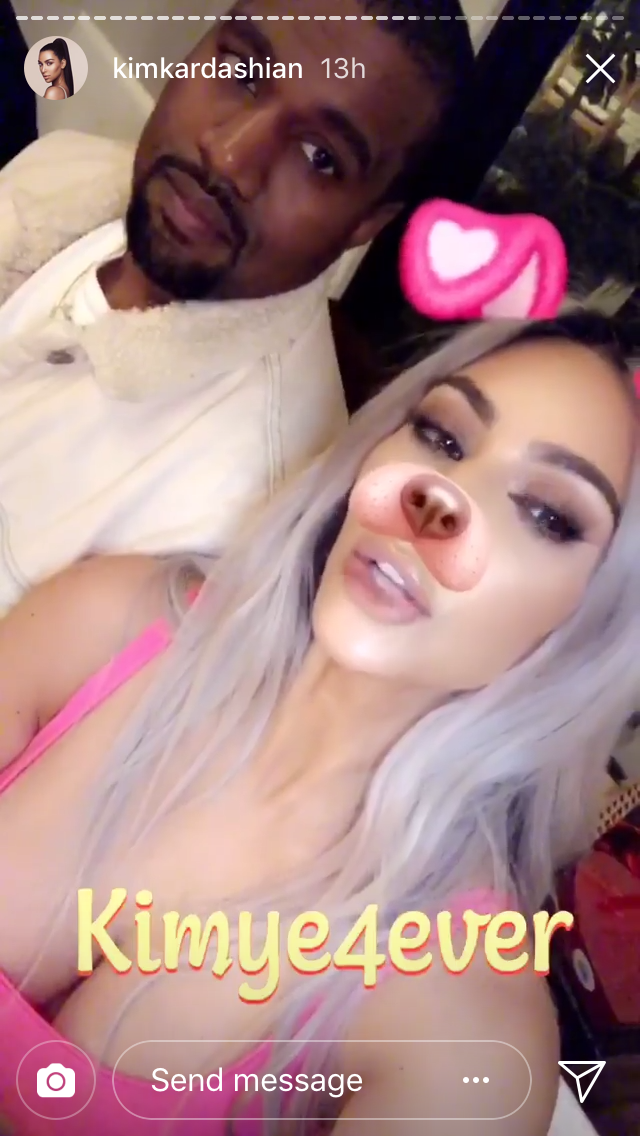 And then Kris turned into all of us after a few drinks, dancing to "Baby Got Back" and doing Britney Spears during karaoke.
https://twitter.com/udfredirect/status/964061907425558528
false
Now the entire world wants to party with Kris Jenner. Who knew she was one of us?
At one point, Kris turned to the camera and told Khloe, "I love you, Khloé… I'm not sure why I love you," and like, put that quote on a shirt, asap.
Look at Kris posted up like the queen of Valentine's Day.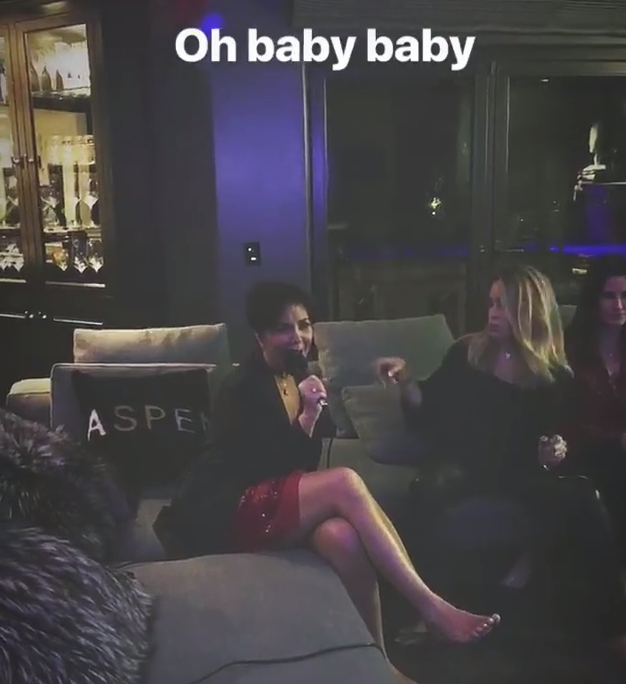 We wanna party at Kris Jenner's house, like, yesterday.