Kris Jenner has the sweetest thing to say about Rob Kardashian's parenting, and, just awww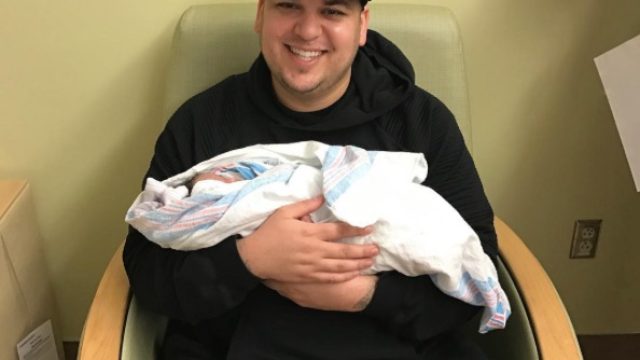 Since hearing that Rob Kardashian and Blac Chyna became parents to baby girl Dream, we've been in seventh heaven. Meanwhile, Kris Jenner dished on Rob's parenting skills, and it seems like the new dad is embracing every moment of parenthood and making his mom proud!
"It's been something that is spectacular because he is so happy, he is so excited, and he wants to share it with everybody. It's great."
Jenner has six kids and six grandkids, and she says she enjoys witnessing all of their unique changes.
"They are all so different and have such different personalities, and it is so joyful. It's wild to see all of these kids growing up and having kids of their own. It makes me so happy. That's what life is all about."
https://www.instagram.com/p/BCN3tjhDo1G
Awwww. That kinda just melts our hearts. Plus, things have been slightly rocky with Rob and Chyna this year, so it's amazing to see him reacting so positively to his new role. It seems like being a dad is coming super naturally to the one and only Kardashian brother, and we're so glad to hear it.
Look, he's literally glowing! (Well, figuratively glowing. But you know what we mean).
"This face says it all and melts my heart... @robkardashian ... that smile ain't nothin but a DREAM 💕💕💕congratulations Rob and Chyna!! @blacchyna #love #family #dreamcometrue @dream"
It appears as though Dream really is a #dreamcometrue for Rob, who has been open about his personal struggles with body image issues in the past. Judging by the smile on his face, things are looking upward.
https://www.instagram.com/p/BM5RIsrAIVM
Sending all the love to Rob and Chyna, and their gorgeous daughter Dream!
H/T People