Kris Jenner pulled the ultimate boss-mom move by hacking Kylie Cosmetics to take it over
Calling all Kardashian-Jenner fans: Kylie Cosmetics' next makeup collab is with Kris Jenner. Kylie Jenner recently launched a summer-filled makeup line with her big sister Kourtney Kardashian, but it's time for the matriarch of the family to get in on the fun. Even though we have yet to see what products are in the Kris Jenner x Kylie Cosmetics makeup collab, we have a feeling it's going to be ultra-glam.
To tease the upcoming line, Kris Jenner has hacked into Kylie Cosmetics' Instagram account. We're not kidding. Aside from the account name changing to Kris Cosmetics, the momager has already added a profile picture of herself, created a new hashtag in the bio, and uploaded a promo for the collab. If there's anyone who knows how to market herself and her family's empire, it's Kris. Smart move, Kylie.
In true momager fashion, Kris Jenner is taking control over the brand's Instagram… but "only for a little."

In the promotional video, Kris hops out of a Rolls Royce (obvi) decked out in an all-black ensemble. However, her outfit is anything but basic. She's wearing diamond-encrust black heels, a black fur scarf (we hope it's faux), statement-making gold necklaces, and of course, her signature black sunglasses. In the teaser, she walks into a studio, crosses out Kylie's name on the studio door, sits on a gold throne, and gives us a playful wink.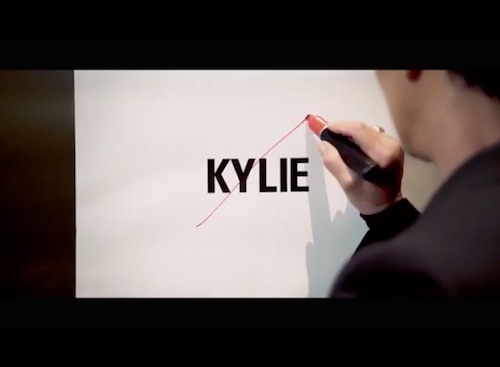 It's truly iconic.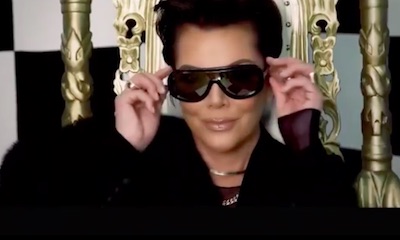 Kylie also posted the "hack" in her Instastories.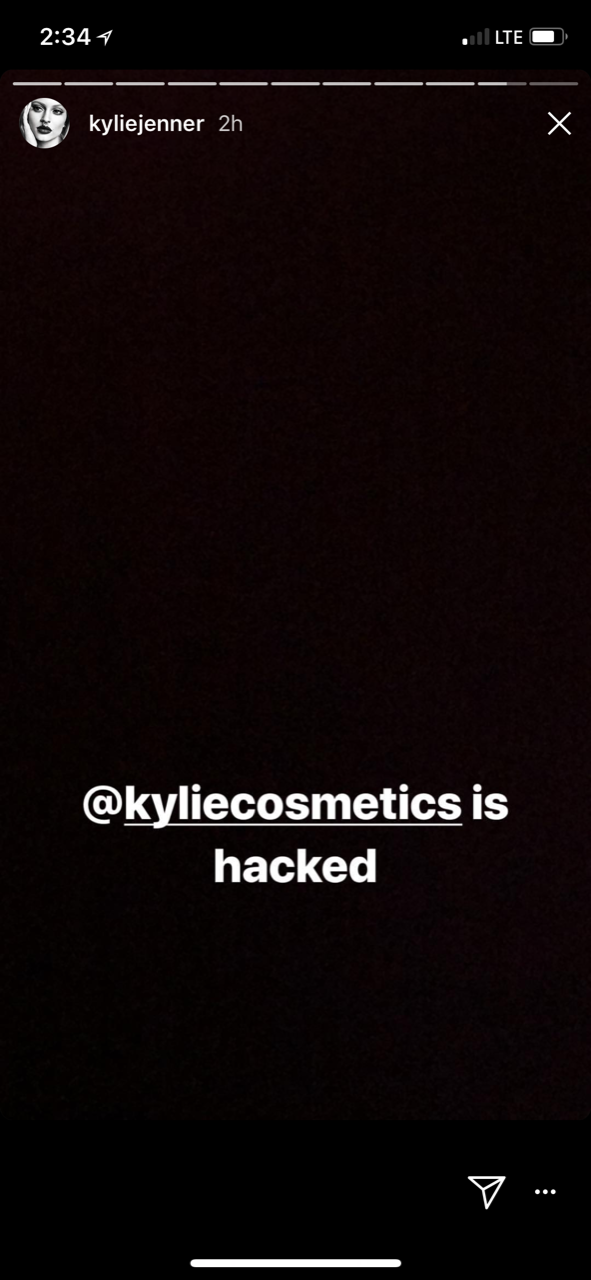 "Mom, are you the one who hacked my Instagram?" she laughingly asks Kris, who is in Kylie's bedroom taking a nap on her bed.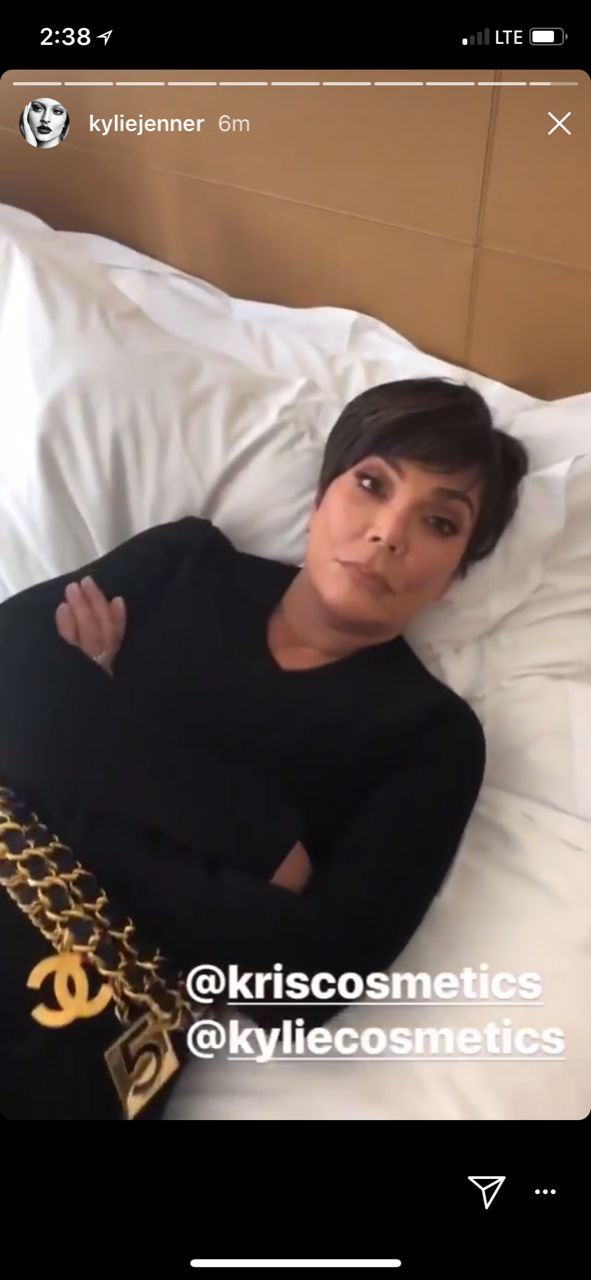 While we're unsure what kind of products are in the collab, we do know it's going to be just as fabulous as Kris.
https://www.instagram.com/p/Bih4uVklQsO
As of right now, we know that the Kris x Kylie makeup collaboration launches on Mother's Day, which is on Sunday, May 13th. So if you aren't sure what to get your fabulous mom, look no further than this new collection. While the products won't ship on time, you can be sure to let your mom know her present will be worth the wait.
Keep your eyes peeled on Kylie Cosmetics' (we, mean Kris Cosmetics') Instagram for more updates.