Kris Jenner just went platinum blonde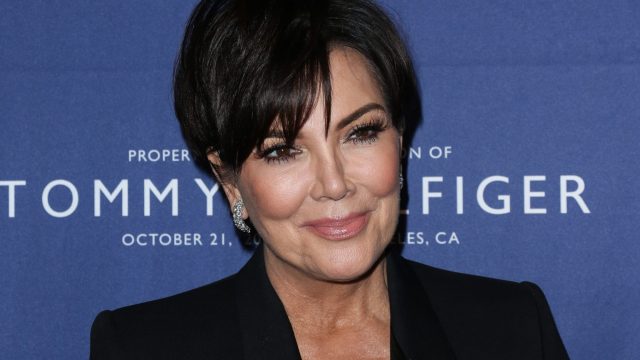 She's known for her signature brunette pixie cut, but Kris Jenner just debuted a platinum blonde pixie. Yes, you read that right (our jaws dropped, too).
The famous matriarch always has fun with fashion, but she usually sticks to her signature beauty look…until now. And, like any true mother-daughter duo, she's following in daughter Kim Kardashians's footsteps, since Kim's been rocking a similar shade of silver blonde hair since early last month.
And it seems Kim has some feelings about her mom choosing the same hair color as her. The reality star took to Instagram to post the most over-the-top (yet perfect) photo of Kris and her new blonde ~lewk~, and joked that her mom was trying to "SWF" her.
In case you don't know, "SWF" refers to the iconic thriller Single White Female, in which Jennifer Jason Leigh's character transforms into her roommate, played by Bridget Fonda. If you haven't seen it, now's the perfect time to stream the creepy thriller in honor of Halloween.
Of course, Kim was obviously joking, but she's since removed that part of the caption, and instead posted fans' hilarious reactions to Kris's new blonde vibes on her Twitter account. false false
It's notoriously hard to keep up with the Kardashian/Jenner clan and their ever-changing beauty looks, but we've gotta say, we're totally feeling this glamorous blonde shade on mama Kris. Here's hoping that she decides to keep it around for a while…that is, until Kim decides to change up her look again.
Either way, Kris is clearly living her best life as a blonde…as she should.