Just a reminder that Kris Jenner has Khloé Kardashian's mugshot framed in her office
However you feel about the Kardashian-Jenner family, you have to admit that they can be extremely entertaining. This might be one of the most famous groups of people in the world, but they're still a family first. Aside from loving each other unconditionally, as families do, they also know how to really make fun of each other — something families do all the time. Take, for example, this very important reminder: Kris Jenner has Khloe Kardashian's mugshot framed and in her office, and it's really amazing.
If you keep up with the Kardashians on a regular basis, then this isn't news to you. The fact that Kris has a framed photo of her daughter's mugshot was revealed quite some time ago. It's a funny tidbit about their family dynamics that we can't help but laugh at. Kholé and Kris have always had a very classic mother/daughter relationship. They know how to push each other's buttons, but they also love each other no matter what.
And while some moms might prefer to forget the fact that one of their kids once got sent to jail, Kris is the kind of mom who would use it as a funny story instead. So, really, it's no surprise that she has decorated her office with Khloe's mugshot.
Behold: Khloe Kardashian's mugshot.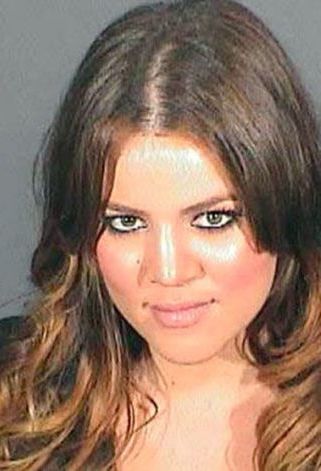 It's also not surprising that Kim Kardashian West is the one who blew up this information for everyone to see. Back in 2016, she took a Snapchat photo of the frame and posted it with the caption, "Copy cat @Khloe jail pic."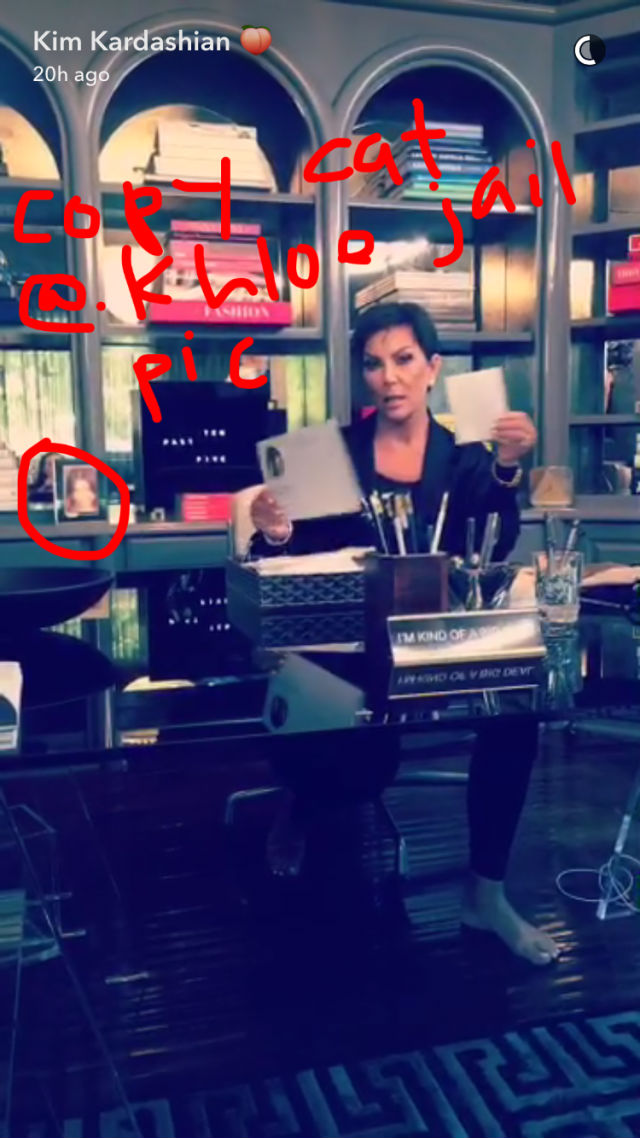 From Kim's caption, it seems like she also has her own framed image of the mugshot as well. We wonder where she keeps it…
Kholé had this mugshot taken after she was arrested on a DUI charge in 2007. She spent three hours in jail, and the entire thing was captured for an episode of Keeping Up with the Kardashians. While the big story was obviously Kholé's arrest, the episode was also entertaining because Kim couldn't stop taking selfies while they were in the car on the way to pick Kholé up from jail.
Classic Kim.
Honestly, can you imagine how much more boring Hollywood would be with the KarJenners?