Kris Jenner just posted the oldest Kardashian christmas card ever and it's so adorable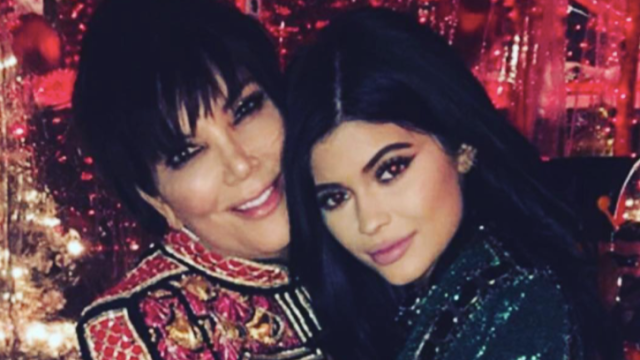 Kris Jenner is clearly in the holiday spirit, and she posted the cutest throwback to a Christmas card when the Kardashian kids were little. The Kardashian's usually unveil a family Christmas portrait every year but since there isn't one this year, we think this one works just fine.
In the picture, Kim, Khloé, and Kourtney are matching in black and white, smiling into the camera with little Rob sitting in Kim's lap.
"My little Christmas cuties!! #FBF #Christmas #throwback #besttimeoftheyear?," Kris captioned the pic.
Imagine how the Kardashian clan must feel looking at this throwback — three out of four now have kids of their own.
The genes are strong, too; Kim, Kourtney, and Rob have some seriously CUTE babies!
Not to mention, Kris really knows how to decorate for the holidays.
The Kardashian-Jenner matriarch posted a photo of herself posing in front of her Christmas tree, and we think we have decoration envy.
Honestly, we're calling Kris to decorate our homes next year because WOW. There's a giant Christmas tree flanked by two smaller ones, and both are covered in beautiful red and white ornaments.
We're LOVING the wreaths and lights covering the staircase banisters.
According to her Instagram, Kris hired Artistic Director Jeff Leathem to help cover her home in holiday magic – Kris named the theme "Kandyland Chic." We'd say that was money well-spent, TBH.
Happy Holidays to the Kardashian-Jenner clan!