If you love Christmas decorating, you need to see this video from inside Kris Jenner's home
The Kardashians positively ooze opulence and love showing the world how they go about it everyday. Receiving an invitation from Architectural Digest to showcase your home requires extremely good taste. This year, Architectural Digest featured a video of Kris Jenner's annual holiday tradition: having top decorators design her Christmas decor.
It's a family affair: celebrated Los Angeles floral designer Jeff Leatham decorates all of the Kardashian homes.
In the video, Leatham enters Jenner's Calabasas estate with an army of workers who load in several trees, hang massive peppermint ornaments bigger than Jenner's head, and stand larger than life nutcrackers in the driveway and animatronic reindeer by the fireplace. The theme, Leatham explains is "Kandyland Chic."
"All my kids and myself look forward to Christmas every year now because Jeff decorates our houses," Jenner gushes.
But, the thing Jenner is most excited about is her "beautiful red bear."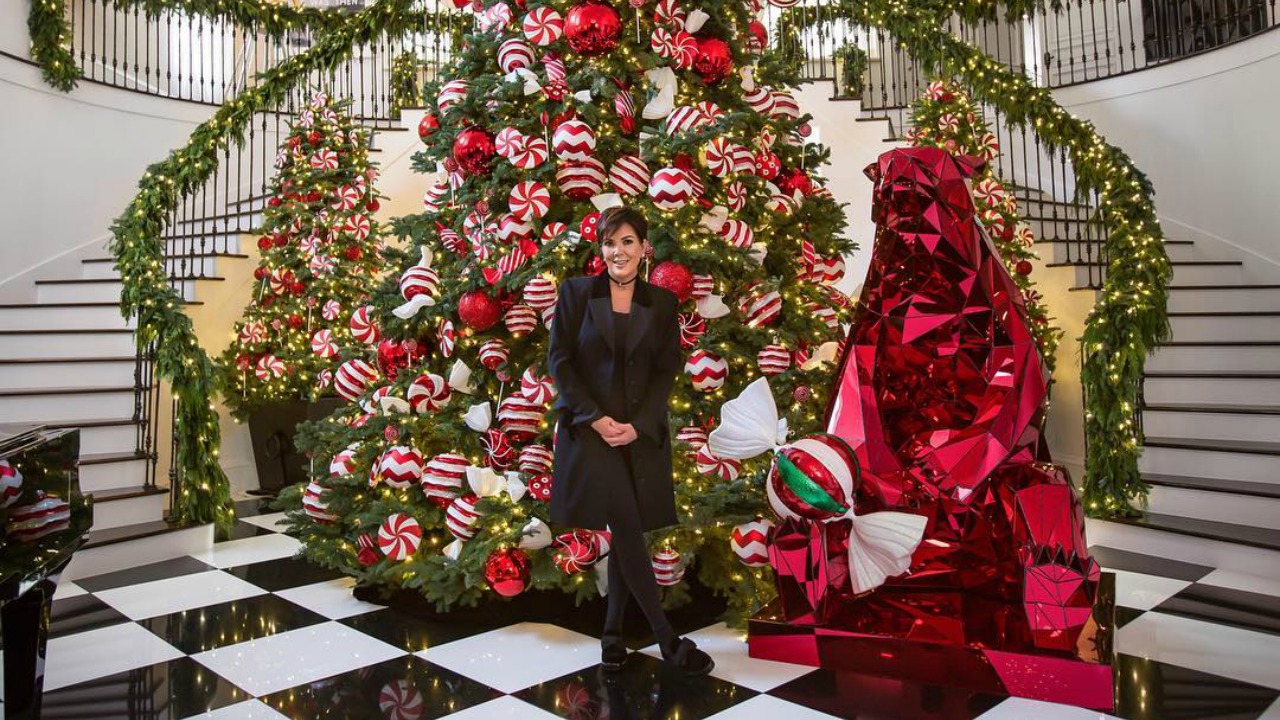 The dining room, the foyer, the hallways, each fireplace — every corner of every room is bedecked in Christmas decor. Just like your mom's house.