Kris Jenner just officially confirmed the birth of Khloé's baby with the most perfect of tweets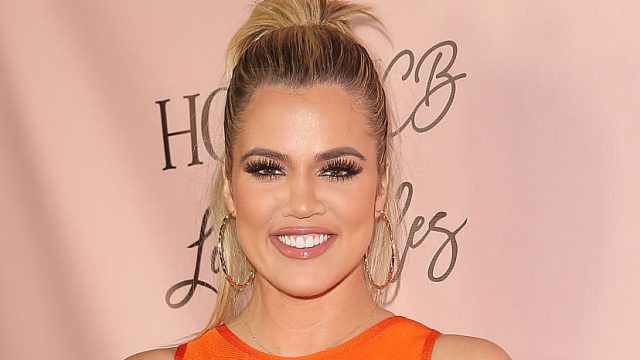 We're overjoyed to report that it finally happened: Khloé Kardashian has given birth. She welcomed her baby girl into the world on Thursday, April 12th. We could not be happier for her, and we can't wait to see baby photos.
TMZ reported that Khloé gave birth in a Cleveland-area hospital around 4 a.m. local time. As is tradition with Kardashian births, her mom, sisters, and best friend were reportedly there with her in the delivery room. "Kourtney, Kim, Kris and Khloe's BFF Malika were by her side during the birth," TMZ reported. And yes, amid cheating rumors, the baby's father was also present. "Tristan Thompson was also there," the outlet added.
The internet is absolutely losing it and there's a huge outpouring of love for Khloé on Twitter. People are sharing their excitement, congratulations, and best wishes about her new bundle of joy. They're also sending her positive vibes, given that the Tristan cheating rumors are still very fresh (and, to date, unaddressed by either party).
Now, Khloé's famous family is finally speaking up, with family matriarch Kris Jenner officially confirming the birth in the most perfect of tweets.
LOL. Yes — there are currently a lot of babies in the family indeed (but honestly, what better family to raise three baby sisters than the Kardashian-Jenner clan?).
Congratulations, Khloé! We're so happy that your daughter is finally here, and we can't wait to see the first photos whenever you're ready to share.