You will never guess what kind of cars Kris Jenner got baby Luna for her birthday
Kris Jenner is officially the best gift giver ever. So, what did Kris Jenner give baby Luna for her birthday? Cars! Multiple cars!
Okay, she didn't give Chrissy Teigen and John Legend's daughter an actual car, but she did give her a toy car. Actually, she gifted her two toy cars, which is both insane and awesome.
On Friday (April 14th), Luna had her first birthday, so obviously she needs two giant cars to drive around in.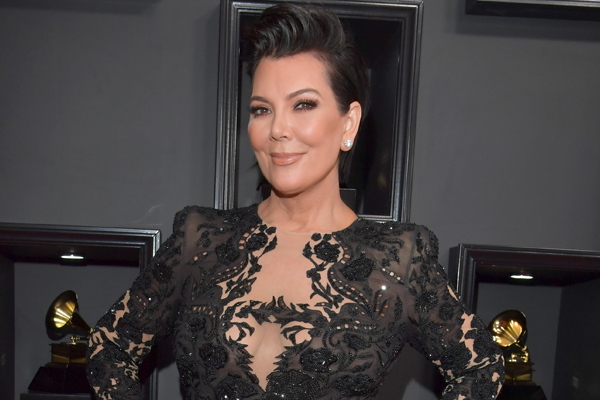 So what kind of cars is the adorable tot going to be driving in? Well, one is a pink Cadillac — of course, it's pink — which is SO stylish. The other ride is a Minnie Mouse convertible, which is so freaking cute.
"I need a bigger garage," Teigen wrote on Twitter on Saturday with a photo of the cars. "GIFTING QUEEN DOES IT AGAIN @krisjenner you are BONKERS we love you 😂😩😂."
https://twitter.com/udfredirect/status/853329907870384128
Jenner is a little bonkers, but that's why we love her.
Plus, who wouldn't want this gifting queen in their lives?
Even though Luna isn't one of the Keeping Up With the Kardashians star's many grandchildren, she's definitely getting spoiled like one. Aka, Luna is totally winning at life and she just turned one.
We can only imagine what the 61-year-old reality star will gift the adorable child once she hits 16 or 21!
Of course, Luna also got lots of love from her awesome parents, who shared the sweetest messages to her on Instagram.
"Happy first birthday Lu!!!! My lovebug. You are all the best parts of the both of us and I cannot believe how much has happened in your first 12 months of life," Teigen wrote. "We love you to the luna and back. Thank you @Yopeteryang for taking these awesome photos and the lip sync battle team for such a nice surprise!!! ❤️❤️❤️."
Okay, it's official, this little girl is totally blessed, and we just love her!
PS: Kris, if you need someone else to spoil, we're totally available to receive any sort of birthday gifts…just saying.
HelloGiggles has been nominated for the Webby Awards in FOUR categories! Yay! We would love it if you voted for us:
HelloGiggles in the Mobile Sites & Apps – Lifestyle category. Click here to vote
HelloGiggles in the Websites – Lifestyle category. Click here to vote
When You Suck At Eyeliner in the Social – Culture & Lifestyle (Video) category. Click here to vote
Relatable in the Social – Best Social Video Series category. Click here to vote
Thank you!