Kourtney Kardashian's Son Reign Shaved His Iconic Long Hair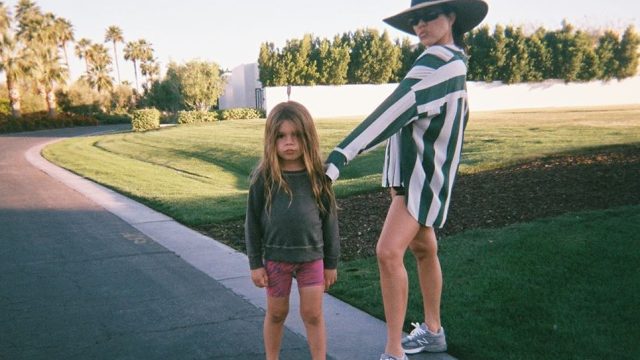 Kourtney Kardashian and Scott Disick's son Reign is sporting a new haircut. The 5-year-old was known for his long locks—a hairstyle Kardashian was often mom-shamed for. Now, he decided he was ready for a cut, and Kardashian is having a hard time getting used to her son's new look.
"I am not ok," Kardashian jokingly captioned her photo of Reign's shaved head.
But in actuality, she couldn't be more in love with her son's look. She responded, "I love it" to friend Simon Huck's comment, "I'm shook but also LIVING for this new look." 
And Kardashian isn't the only one loving Reign's hair (or lack thereof). "He looks soooo handsome," auntie Kim Kardashian West wrote. "Omggggg the cutest," Hailey Bieber commented. Singer Kacey Musgraves added, "Angel baby."
Haircuts are always a big deal for kids, and Reign's is an even bigger deal due to the fact that he's been sporting almost waist-length hair for, well, his entire life with hair.
Trolls on Kardashian's posts of her youngest son often scolded her for keeping his hair so long, telling her that he looks like a girl—as if that's a negative thing. ("She really needs to cut his hair," one critic commented last year). However, Kardashian never gave into the mommy shamers and let Reign keep growing his locks until he decided he was ready for a cut.
We love Reign's massive chop as much as we loved his long hair. But we must admit it's going to be a lot easier to tell Reign and sister Penelope apart now. The genes are strong.