Kourtney Kardashian and Scott Disick's sexy vacation photos have everyone convinced they're an item again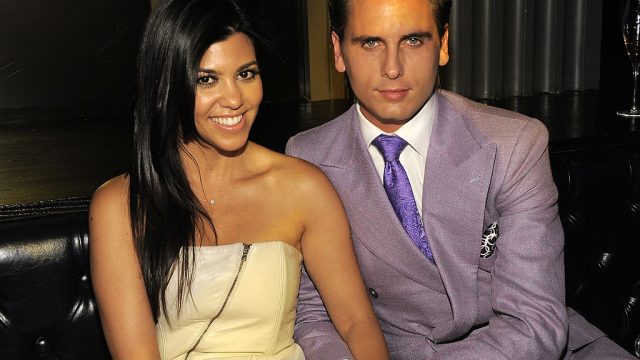 So, are they or aren't they? That is the question floating around the internet after Kourtney Kardashian and Scott Disick shared some sexy vacation photos on Instagram, Cosmo reports. Yep, we are shamelessly all up in their biz (clearly, we're not the only ones) but Kardashian's tiny white bikini wasn't the only thing that sparked our interest in the former couple's family vacation in Mexico.
Apparently, the co-parenting duo are working on rekindling their romantic relationship, according to a mysterious source who told People that Kardashian and Disick appeared "very close and happy" during the trip to Cabo San Lucas, where they were joined by their three children Mason, Penelope, and Reign. Obviously that claim must be taken with a grain of salt, but these steamy bikini pics Kardashian and Disick both shared on Instagram have us considering these renewed relationship suspicions with raised brows.
Here's Kardashian's photo:
And Disick's closeup of the same shot, which he also captioned "Views."
https://www.instagram.com/p/BMxS0QGBSES
Honestly, who knows what's really going on between these two? We're just relieved to see that despite going through a rough breakup, their bond appears to have remained intact and they're happily putting family first.