Keeping Up with the Kosmetics: Kourtney Kardashian is reportedly starting her own beauty line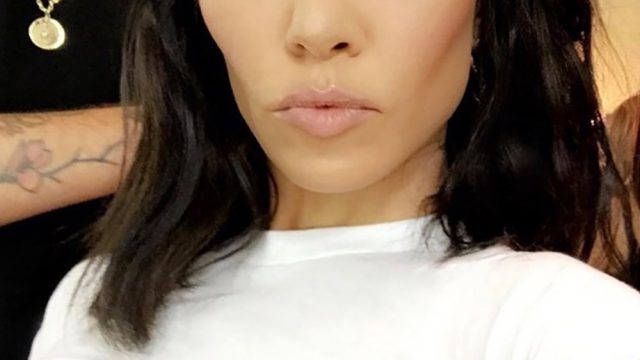 Kim Kardashian launched fragrances and contour palettes, Kylie has built a makeup empire with her lip kits, eyeshadow palettes, and highlighters, and while it may seem like the Kardashian-Jenner clan has infiltrated all parts of the beauty industry, there's still plenty of room for the other sisters to create their own trademark goodies. And now, Kourtney Kardashian is reportedly working on her own beauty line, according to TMZ.
According to TMZ, the eldest Kardashian sister has filed legal paperwork and is hard at work on her very own range of products. While a lot of information is still unknown, we do know that Kourtney was working on logos for her rumored collab with Kylie Cosmetics. But, could those logos also be for her own beauty line? We'll be checking her social channels for updates and clues!
If you look at Justia's Trademark's list, it shows that Kourtney filed cosmetics documents under "2Die4Kourt." And not only is cosmetics filed, but so are hair lotions, essential oils, and polishing. So now, we're dreaming up what kind of products she plans on launching.
And since we know Kourtney is the family's biggest clean-living enthusiast, we can only imagine these products will be free of all those nasty chemicals. We're hoping the reality star focuses on clean skin care products, too.
While we'll have to wait a bit longer to see what Kourtney confirms, we're hoping she shares the good news soon.