Kourtney Kardashian just showed off her family's gingerbread house and one name is definitely missing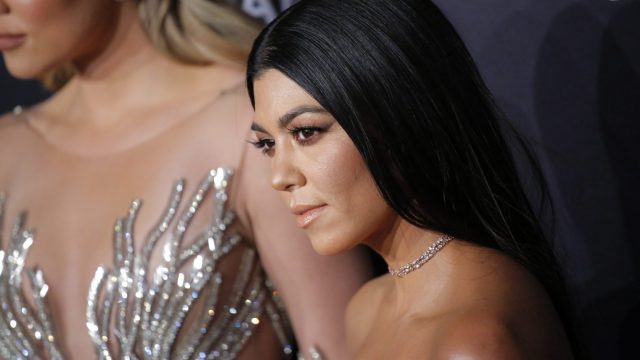 Things are not as jolly and bright as they seem in the Kardashian world this Christmas season. While the impending holidays have treated us to dozens of cheerful family photos and videos, the latest one posted by Kourtney Kardashian has a bit of the Grinch in it. It seems perfectly innocent at first glance: a sweet and charming Snapchat image of a giant gingerbread house, wishing the world a merry Christmas from the Kardashian clan. But a second look reveals that someone's name is missing from this cheery tableau. And who has inspired Kourtney's icing-filled ire? Her on-again off-again beau Scott Disick, of course.
It's certainly a more impressive and attractive gingerbread house than we ever managed to construct, but it's doubtful Scott Disick is finding this a sweet gesture. Disick and Kardashian have always had a rocky relationship, and finally called it quits in 2015. Yet despite the end to their romance, it looked as though things had been heading in a more forgiving direction. Disick has been living with Kourtney Kardashian in her mansion, and the two have been working together to raise their three children: Mason, Penelope, and Reign.  There were event reports that the two had finally reconciled and love had once again bloomed between the reality stars. So what gives with the passive aggressive pastry?
Reports indicate that while Disick still holds out hope for a reunion, Kourtney Kardashian is done with the romantic aspects of the relationship, at least for now. And we can't really blame her: Besides issues with addiction, Disick was caught getting a bit too cozy with an ex-girlfriend. But since their split, the reality star has been making strides to get clean, stay sober, and reconnect with his family. His efforts have paid off, as Disick will spend the holidays in the company of his children and ex. Unfortunately for him, it looks like when it comes to romance all bets are off. Who knew a humble gingerbread house could say so much?