Kourtney Kardashian shared videos from her "blood" facial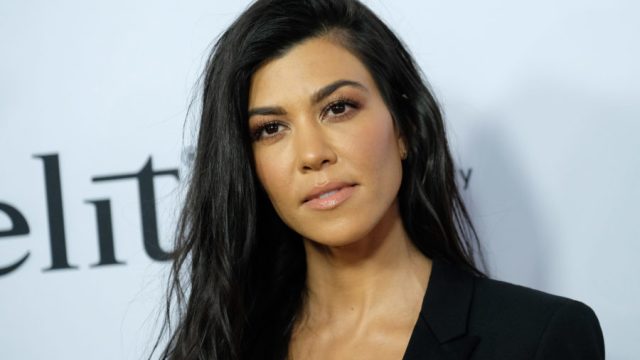 By now it's no secret that the Kardashian ladies will try all kinds of things in the name of beauty, but this one looks especially special. In a few Snapchat videos, Kourtney Kardashian revealed her microneedling technique, which involves getting her own blood buffed into her face…and all we can say is, huh?
We're always a fan of how open and honest the ladies are when it comes to how they look Kardashian-level flawless, but this vampire facial is next-level and looks pretty intense.
Over the weekend, the eldest Kardashian sister paid a visit to Dr. Jason Diamond, a Beverly Hills plastic surgeon, but she wasn't going under the knife in the traditional sense. Nope…Kourtney revealed she was having her own blood injected into the skin on her face.
She said: "I'm here with Dr. Diamond and we're doing Dr. Diamond's PRP and microneedling, where we take my own blood and put it into my skin."
Kourtney was so chill about it, she even used a flower-crown filter, proving that the vampire facial isn't as scary as it looks, we guess.
And Kourtney is hardly the first of her family to get the blood facial done. Sister Kim had a similar procedure done nearly four years ago, which she (naturally) also documented on social media.
Hey, these ladies have flawless skin, so we say, whatever works for them…even if it's not particularly for the squeamish or faint of heart.