Korean beauty brand Tonymoly came out with a Pokémon collection and you're going to want everything
Quirky-cute Korean beauty brand TonyMoly has an entire collection of Pokémon products and we've got to catch 'em all. (Um, you can't write a story about Pokémon without using that phrase, #sorrynotsorry.)
Two of 2016's biggest trending topics have come together in an irresistible way.Pokémon Go fever took over the world this year, and obviously we have been obsessed with Korean beauty products for a minute, so this collaboration has us over the moon!
The brand that brought you the $4 hand cream in the peach pot has dozens of items adorned with your favorite Pokémon characters. The Korean skincare and makeup brand is offering cleansers and creams, shadows and tints, and cases to haul it all.
Of course, it wouldn't be Korean beauty without the masks! TonyMoly has them in droves.
The name of the company, TonyMoly, means "putting style into packaging" and this collection definitely proves that philosophy. We know these products will level up your cuteness! You'll look as bright-eyed and bushy-tailed as Eevee, smoother-skinned than Jigglypuff, and rosy-cheeked as Pikachu.
TonyMoly, we choose you!
It looks like the line has mother/baby items. Cute!!!
Stop it, this is too adorable!!!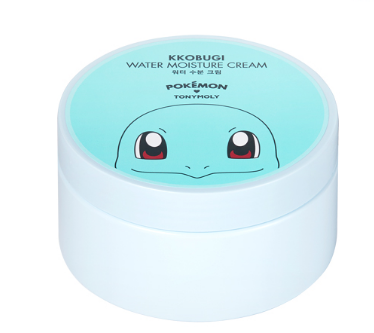 If any Pokemon knows moisture, we're willing to bet it's Squirtle.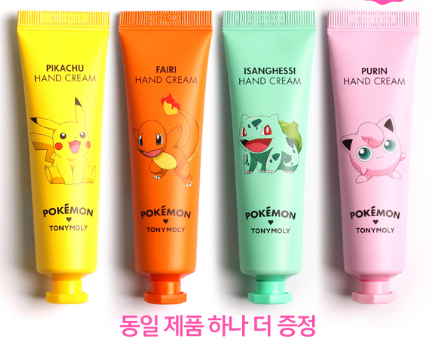 TonyMoly keeps changing the hand cream game! Why is Bulbasaur so cute???
Stop it, Diglett on a nose-mask pack? Diglett is the stuff clogging your pores! Mystery solved.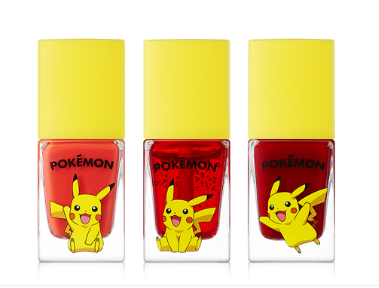 So THIS is how Pikachu gets those beautiful rosy cheek circles.
Find them online at K Beauty Now.