Korean beauty brand Innisfree is debuting a new line of cushion foundation at their first U.S. store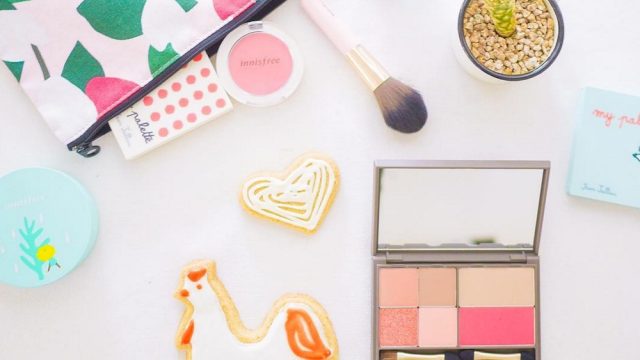 If you're a fan of Korean beauty, then you've most likely heard of Innisfree, Korea's number-one beauty brand. They've got a skin care empire that reaches across the entire globe, and we're thrilled to hear that they're opening their flagship store in the U.S. this fall. Come autumn, New York City will be graced with the presence of Korea's most famous natural beauty brand, and we are counting down the days.
Chances are you've seen some of Innisfree's incredible sheet masks, and if you're lucky you've even tried them for yourself! But their entire beauty line, from skin care to cosmetics, is going to change the U.S. beauty market.
Innisfree's new shop will open in the fall of 2017 in Union Square in Manhattan.
For the uninitiated: Innisfree makes all of its high-end products naturally on Jeju Island, off the coast of the Korean peninsula. It's a World Heritage Site and a place full of natural resources. Innisfree is committed to creating products that are high-quality and eco-friendly.
Innisfree is debuting a brand new line of cushion foundation in tandem with the launch of their Manhattan shop.
You'll be able to customize your foundation right then and there, from shade to texture and finish. The store will also be fully stocked with a sheet mask bar for all of your sheet mask needs. And for less than $2 each, there will be nothing to stop you from buying one of each.
Whether you're into skin care or makeup, Innisfree will have you covered. They're revolutionizing the cosmetics game and bringing consumers gorgeous products that will fly off the shelves. We have a feeling this expansion into the U.S. is going to be a very good thing for us all.