Here's how Kobe Bryant is being remembered at the 2020 Grammys
As celebrities gather tonight at the Staples Center in Los Angeles for the exciting event that is the 2020 Grammys, everyone's minds are likely focused on heartbreaking news. Today, January 26th, tragic news broke that basketball legend Kobe Bryant and his daughter Gianna died in a helicopter crash in California. The losses are devastating to basketball fans all over the world, and we're sure the celebs at the Grammys, in particular, are feeling the weight of the tragedy, since they are gathering in the very place where Bryant became a legend.
According to reports, there were nine passengers on the helicopter when it crashed in Calabasas, California, including Kobe, 41 years old, and Gianna, 13 years old. No passengers survived.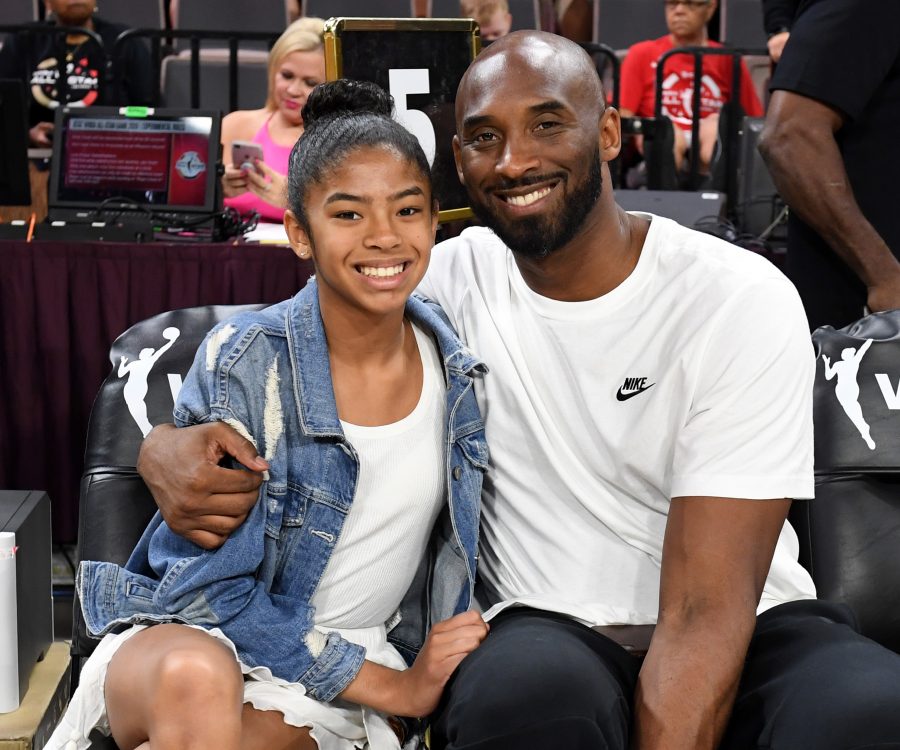 Today, a billboard stands outside of the Staples Center honoring Bryant's memory. Fans have gathered around the entrance to mourn the painful loss of a basketball icon and such a monumental figure in the Los Angeles community.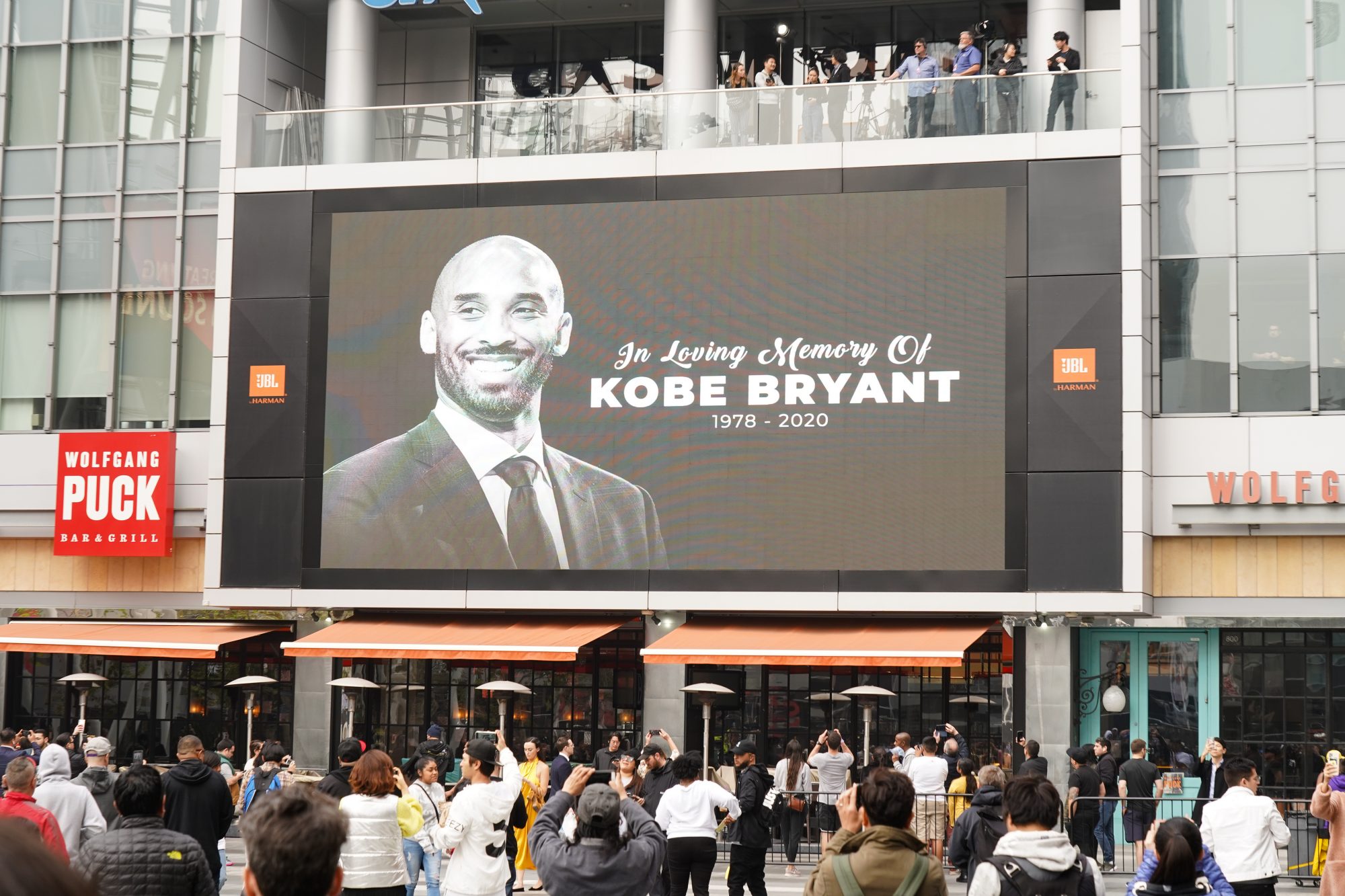 Bryant and his wife Vanessa had four daughters together, aged 17, 13, 3, and seven months.
When the 2020 Grammys red carpet began, hosts Ryan Seacrest and Giuliana Rancic gave their condolences to the Bryant family and acknowledged how they personally knew Kobe, having watched him play in the exact arena where they stood.
Many people are expressing their grief on social media, including some who have posted about the complicated grief of mourning a star who had been involved in sexual assault allegations. Bryant was accused of sexual assault in 2003 when a 19-year-old hotel employee filed a complaint against the basketball player. The case never went to trial after the woman decided not to testify, and the charges were dropped.
Countless celebrities are publicly grieving the loss and sending their thoughts to the Bryant family.
Bryant's old Lakers numbers, 8 and 24, are currently  illuminated in the Staples Center.
Lizzo paid tribute to the basketball player by saying "This is for Kobe" before opening the 2020 Grammys with a powerful performance of both "Cuz I Love You" and "Truth Hurts". Following Lizzo's performance, host Alicia Keys gave a heartfelt speech, acknowledging the "crazy sadness" those at Staples Center and the entire world are feeling now due to the losses of the Bryants and the other seven passengers on the helicopter. Boyz II Men joined Keys onstage for a moving a cappella version of "It's So Hard to Say Goodbye to Yesterday" that had celebs visibly in tears. We're expecting more tributes to Kobe to come throughout the night.
This story is still developing.