Here's how you, your mom, and grandma can be KKW Beauty's next campaign model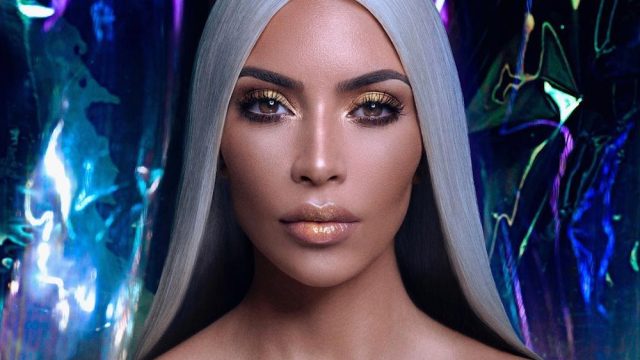 From the moment it hit the scene, KKW Beauty's fans have been eating up every aspect of the brand's marketing strategy — and can you blame them? It's gorgeous! If you've been itching to model for them, we have good news for you: KKW Beauty is having an open casting call for its next campaign model.
That means that you could be the star of its newest ad campaign and officially part of the KKW Beauty family. The casting call will be in the Los Angeles area, and all you have to do is email [email protected] by December 17th at 11:55 p.m. PST. It couldn't be easier!
Send them your contact info, social media links, location, one full-frame image, and two un-retouched, makeup-free headshots. Applicants must be 18 or older, and we are especially excited to see that there is no maximum age limit.
We love knowing that their process is going to be inclusive and hopefully lead to a very diverse ad campaign. It is so important for all people to be represented and hopefully, this widens the playing field for many aspiring models out there. The world is ready for 80-year-old models.
Are you intrigued? As if it's not good enough already, this makes it clear that KKW Beauty is stepping up its game in terms of reaching a wider audience and creating innovative ways for their fans to get involved and further their careers.
If this sounds like your cup of tea, don't forget to send your submission to KKW Beauty by the of December 17th.
https://www.instagram.com/p/BcIJWlgAo-W
Can't you just see yourself now?
It's a great way for the brand to support the people who support it back. And we certainly hope we see a wide range of people represented in throughout the campaign.
https://www.instagram.com/p/BcDCElTAg_0
This also has us wondering what could be the next launch for which this campaign is intended? We'll be searching social media for clues, that's for sure.
Are you as jazzed about this upcoming campaign as we are? We love seeing pushes within the industry to become more diverse and inclusive, and it's choices like these that help it inch along forward.