This beyond adorable video follows kittens for 24 hours at a nursery, so see us never
If you've ever wondered what working at a kitten nursery might look like (come on, haven't we all?), then you're going to want to take a look at this video from the San Diego Humane Society. Spoiler alert: this job is a million times more adorable than you can even fathom. At least.
For starters, the kittens spend a large part of the day drinking from tiny baby bottles that look like they came straight from the American Girl store…
Sometimes they hang out in little laundry baskets.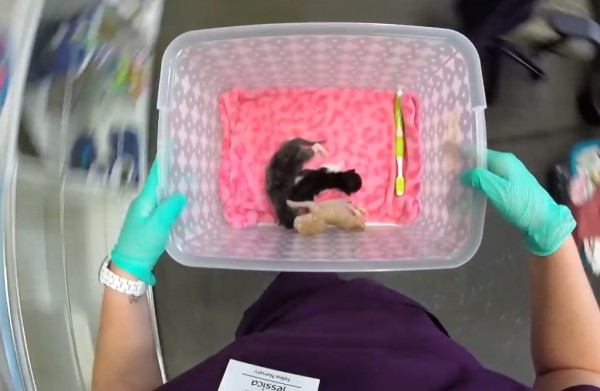 Oh and in case you're wondering what that toothbrush is for, it's for brushing TINY KITTEN FUR.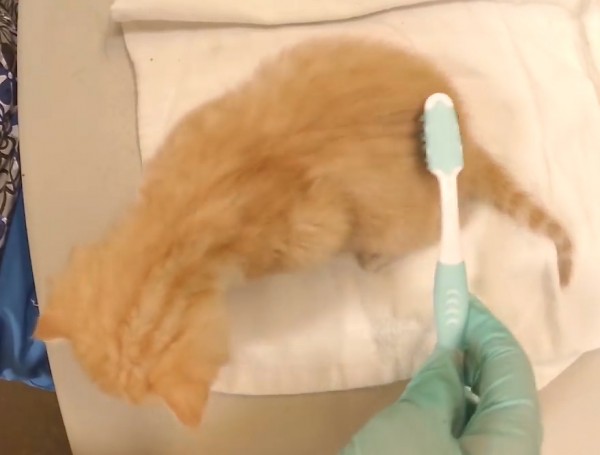 Yes, you guys. That just happened. Related: I think my heart has exploded into cat emojis. (And everything was cute forever and ever.)
As adorable as the video is, it also serves as an important reminder of what goes down in shelters all over the country during kitten season. What is kitten season, exactly? As the YouTube caption for the video says, "Kitten season is the time of year when cats give birth, flooding animal shelters and rescue groups across the nation with homeless litters." Kitten season starts in late spring and ends in early August.
The San Diego Humane Society alone takes in thousands of these orphaned kittens every year and cares for them in their kitten nursery. The nursery is a 24-hour sitch, by the way, because kitten-rearing is a round-the-clock job. According to the San Diego Humane Society, "These neonatal kittens require 24-hour care that is unavailable anywhere else and before their kitten nursery program was established in 2008, kittens this young would be euthanized because of a lack of resources required to care for them."
*sniffle*
Just in case you're a little teary-eyed right about now, here's something to cheer you up: one of the humane society kittens wrapped in a "purrito." Yes, it's a thing! And it looks like this…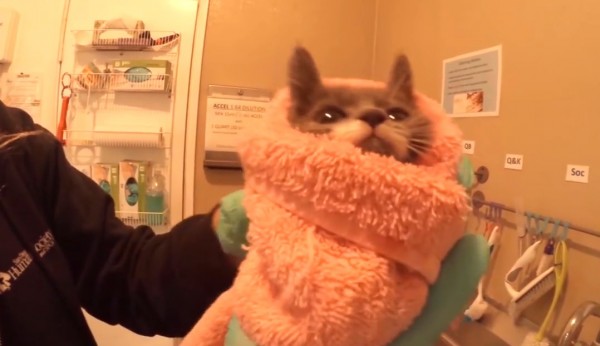 We're grateful for places like the San Diego Humane Society for giving orphaned kittens a chance. Take a look at their kitten nursery in the video below.  And to learn more about what you can do to help homeless kitties during kitten season, read this.
(Images and video via YouTube)