Kit Harington's audition for other "Game of Thrones" characters is so wonderfully terrible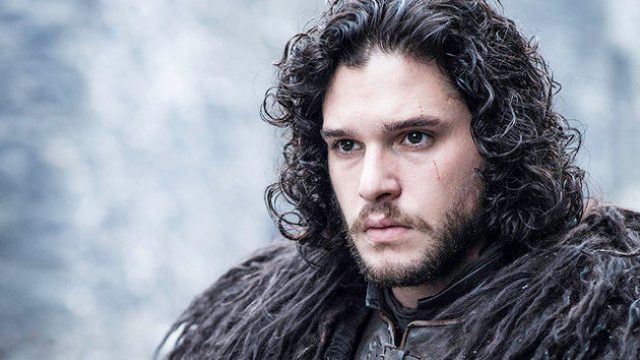 Kit Harington may have landed his role as Jon Snow on Game of Thrones by showing up for his audition with a black eye and nailing Snow's gruff and broody persona. But Harington's auditions for other Game of Thrones characters did not go as well as he had hoped. Luckily, these auditions came after Harington's rise to fame as Jon Snow.
Harington visited Jimmy Kimmel Live! last night and tried his best to portray his Thrones costars. We must report that none of the impressions were any good. Funny? Yes; hilarious even. Emotionally intriguing to the point that we're actually devastated if/when the character gets slain in the series? Um —  not really.
But it's funny! It's comedy, people!
https://www.youtube.com/watch?v=nWfDEDCobpM?feature=oembed
Don't worry, Harington is not going to be filling in for his cast mates any time soon. Although, if he wanted to step in as Hodor, it would partially fill the hole in our heart. (JK, we will be heartbroken forever about that.)
In a 2014 Rolling Stone interview, Harington really didn't want to be involved in another project with horses and swords after filming Pompeii. He didn't want to get stuck in a typecasting situation, and he also really wanted to cut his hair.
But alas, as the old saying goes — you can't always get what you want! He landed Jon Snow and now has a mandatory hair length written into his contract. But Harington realizes it's all worth it.
"If you do two or three roles that are remembered, then you are very, very, lucky," Harington told Rolling Stone. "I'm so fortunate that I have Jon Snow so early in my career."
No, no, Kit. We're the lucky ones in this situation. And as for you playing the other GoT characters? Hey, don't quit your day job.