Kit Harington and Rose Leslie are reportedly engaged, and this might be the best news ever
Westeros can be a very depressing place. But, though fleeting, the Game of Thrones romance between Jon and Ygritte was a bright spot. And fans had even more to be excited when Kit Harington (Jon) and Rose Leslie (Ygritte) started dating IRL. But wait, things just got even better…
The happy couple — who have a history of saying sweet things about each other — have yet to speak about the engagement publicly, but a source confirmed to People on Tuesday that they are, indeed, set to be wed.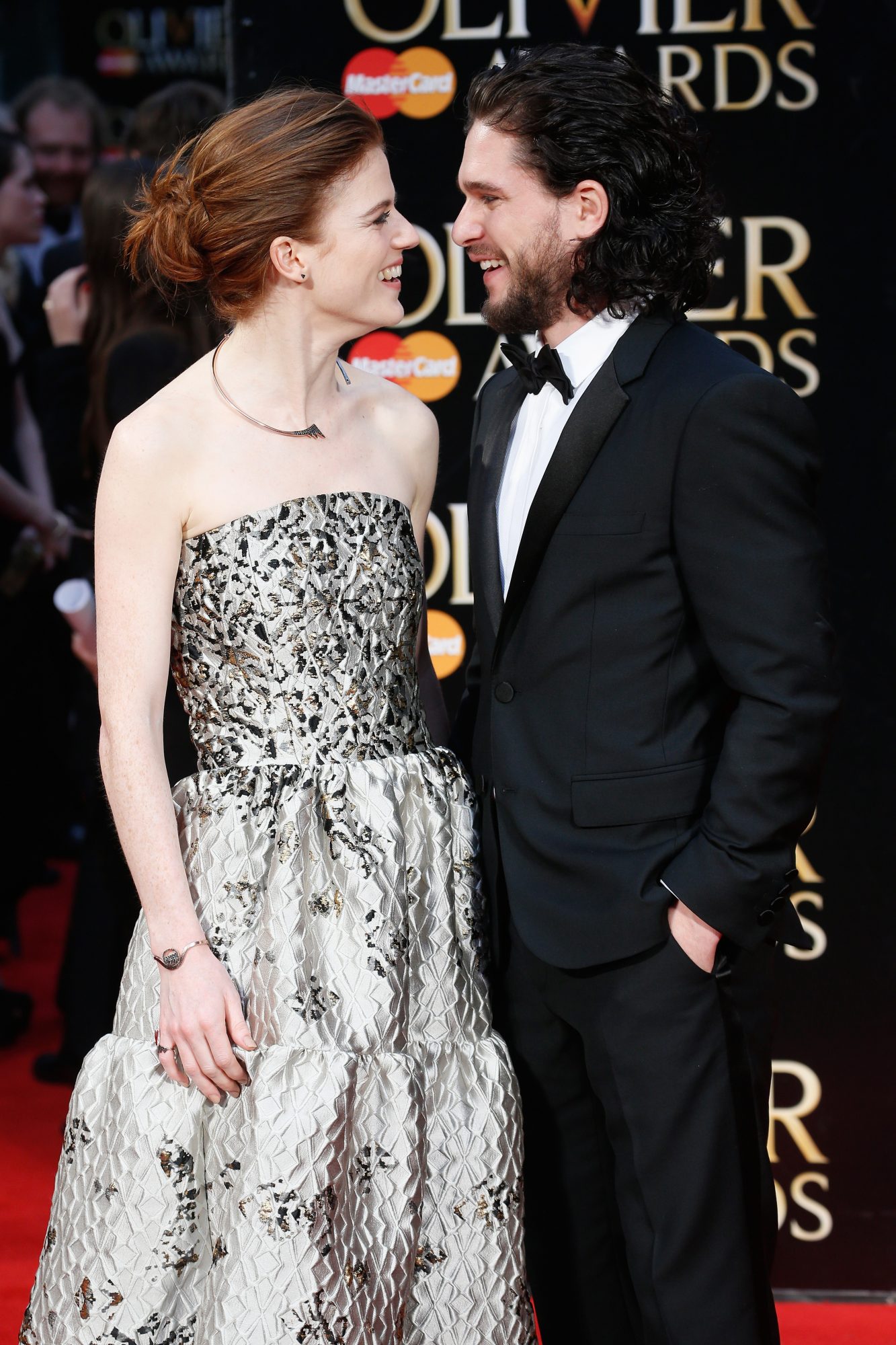 Relationship rumors first came about in 2012 and while they were believed to have split after a year, the couple apparently made things work and ultimately confirmed their romance in April 2016 at London's Olivier Awards. There, they walked the red carpet as a couple for the very first time (pictured above).
The Game of Thrones actor was joined by fellow guest Nicole Kidman, who put the pressure on Harington to pop the question.
"I just think it's kinda nice, if you're gonna live together, maybe to at least get engaged," she said. "I'm working hard for her here."
"I'm being put on the spot by Nicole Kidman," Harington quipped. "I mean, it's step by step, step by step."
https://www.youtube.com/watch?v=EGdC9QHPuvU?feature=oembed
We're not saying we have Kidman to thank for this thrilling news…but, thank you Nicole for (maybe) moving this process along and making our day.
Congratulations to Kit Harington and Rose Leslie! Wishing the couple all the best.