Kit Harington and Rose Leslie are married, and thankfully, the wedding color scheme wasn't red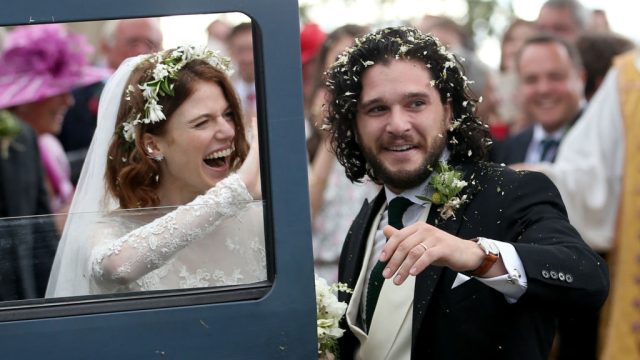 Congratulations are in order to Kit Harington and Rose Leslie! The couple wed on Saturday, June 23rd at a ceremony at Kirkton of Rayne church in Aberdeenshire, Scotland. And the photos are absolutely gorgeous. From Harington's dapper topcoat to Leslie's stunning long-sleeved lace gown, the newlyweds dressed to impress.
The couple confirmed their engagement in September of 2017 in the most low-key way possible. No, they didn't share pics on Instagram or announce the news on the cover of a magazine. Instead, they opted for something much more traditional: an announcement in The Times of London newspaper under the "Forthcoming Marriages" section.
This is the Game of Thrones wedding we've been waiting for. Harington and Leslie met and fell in love while shooting the HBO show. Plenty of their GoT co-stars were in attendance as well, including Sophie Turner, Maisie Williams, Emilia Clarke, and Peter Dinklage.
Harington and Leslie are a pretty private pair, but we're glad we can get a glimpse of their special day. So were some very lucky fans who showed up to wait outside of the ceremony.
Rose Leslie was a vision in white lace. That flower crown!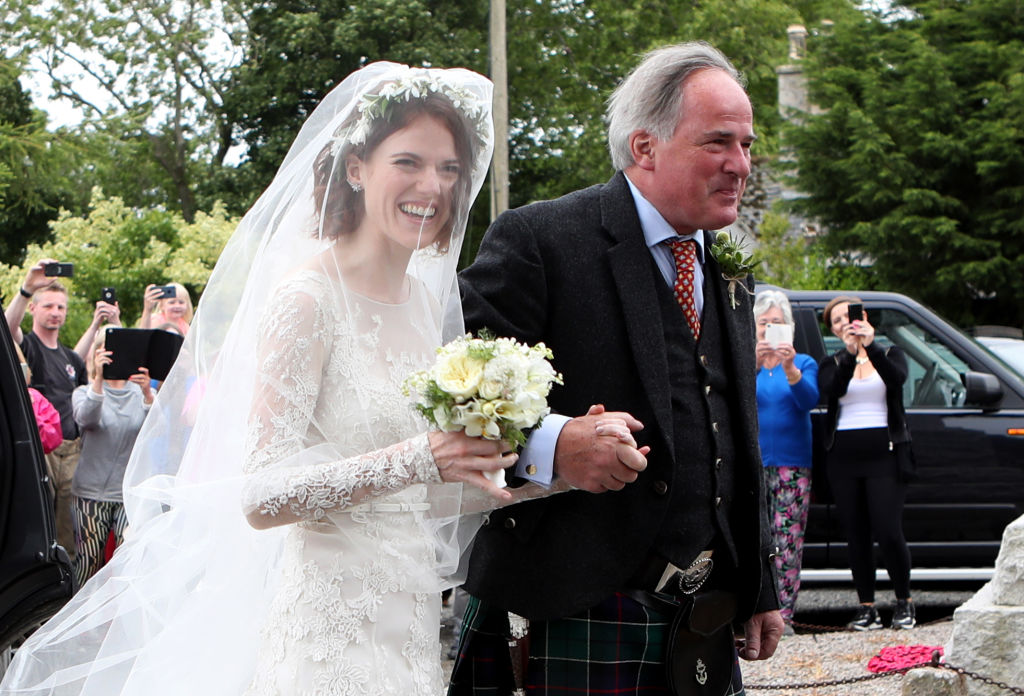 Escorted by her father, Sebastian Leslie, Rose looked simply stunning from head to toe.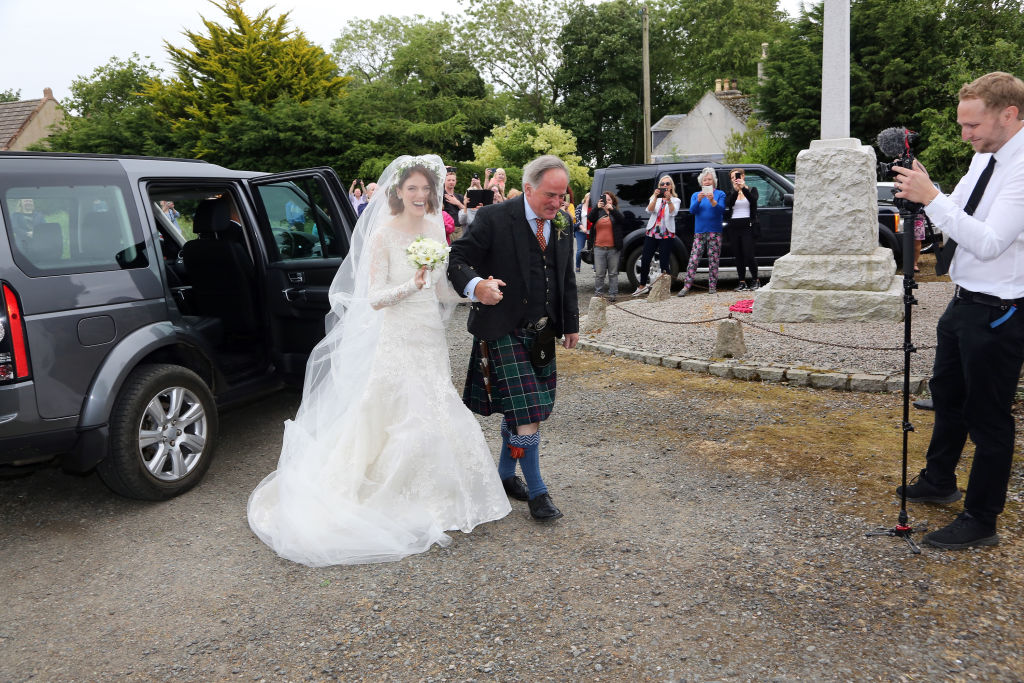 Though Harington and Leslie didn't opt for a red color scheme (as far as we know), Turner and Williams couldn't help but make it a bit of a red wedding with their outfits.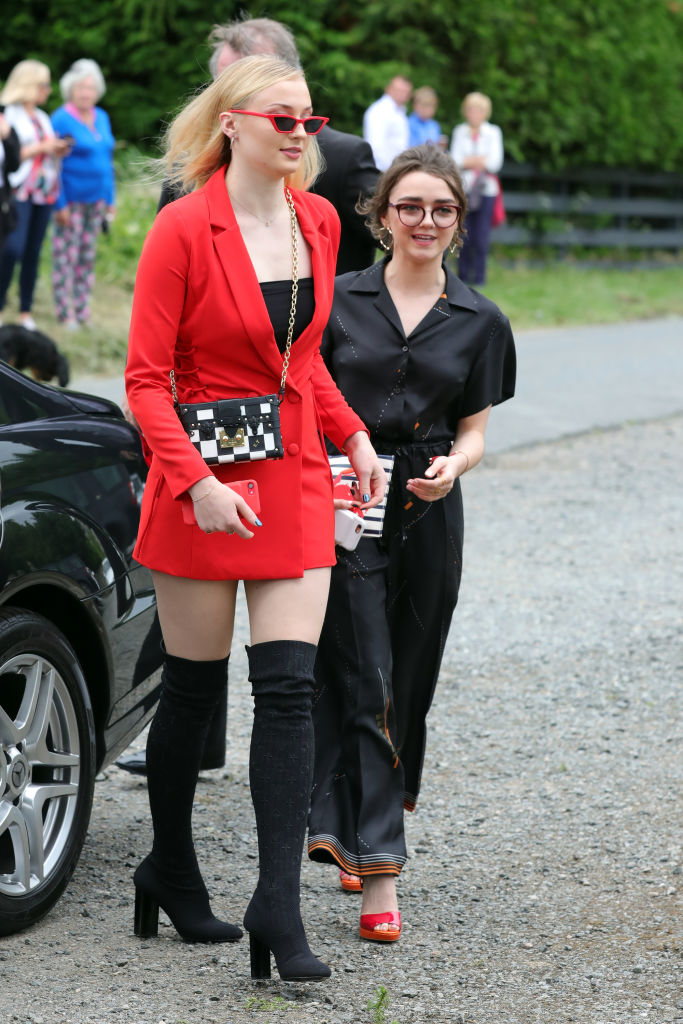 Meanwhile, Emilia Clarke looked SO pretty in pink.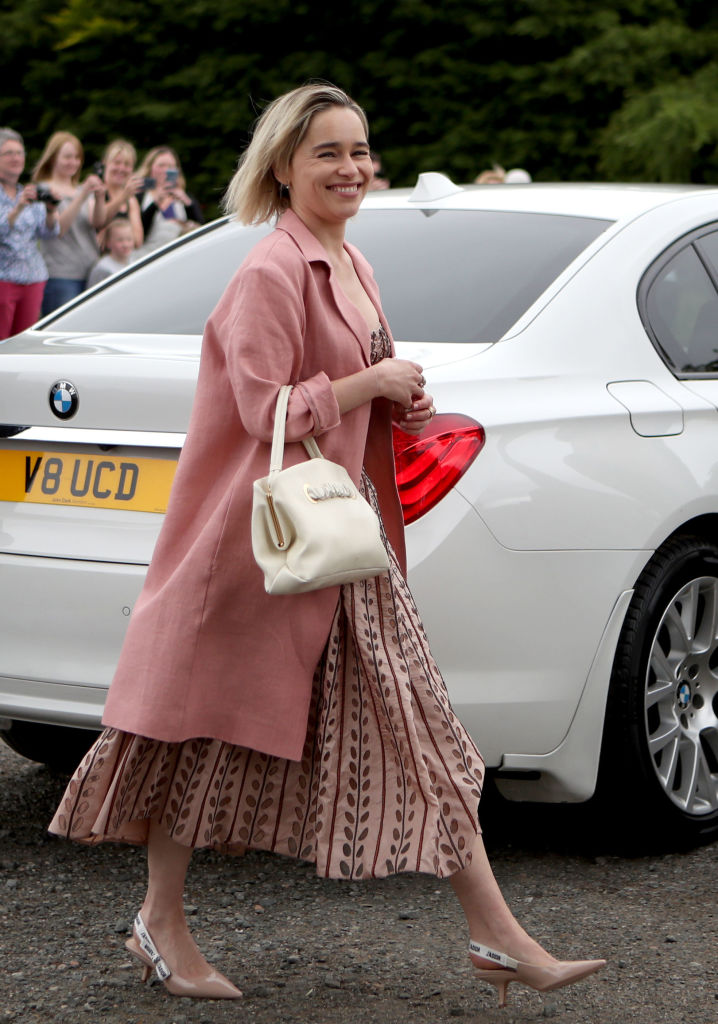 When all was said and done, Harington and Leslie drove off in Land Rover adorned with the words "Just Married" spelled out in hearts. Aww.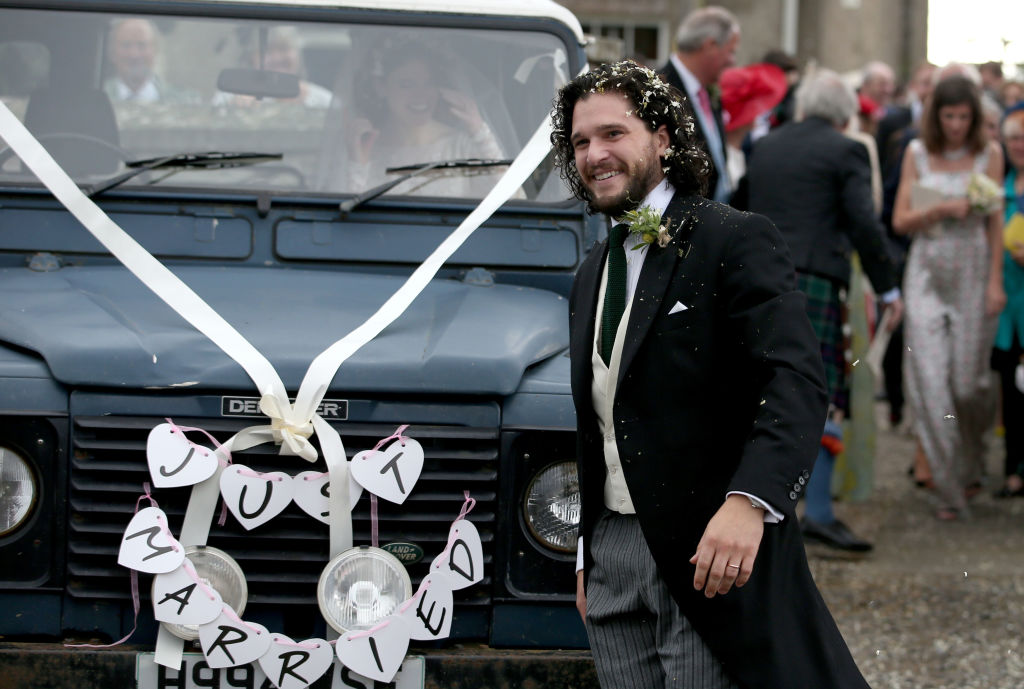 Congrats to the happy couple!