Kit Harington "proposes" to Andy Samberg at the Emmys, and you just have to see it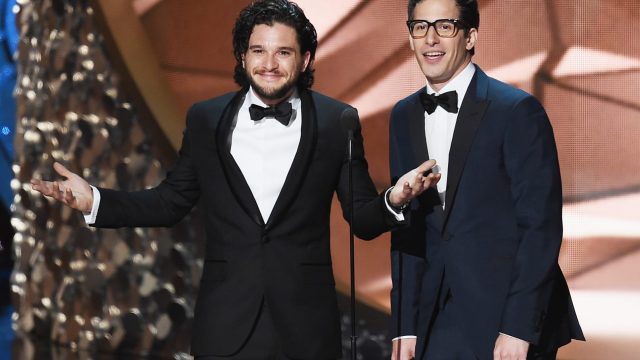 In yet another reason why we are jealous of everyone who got to attend the Emmys, Kit Harington presented an award with SNL alum Andy Samberg.
US Weekly reports that before announcing the Variety Talk Series category, Harington admitted to Samberg that there's something he wanted to "celebrate."
Samberg let out an excited gasp, and Harington promptly got down on one knee and busted out a ring box!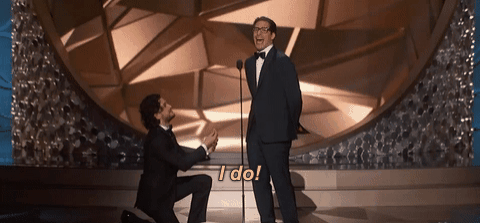 And they lived happily ever after!
Okay, that's not exactly true, because this was actually part of a larger bit about soundbites used for Emmy promos.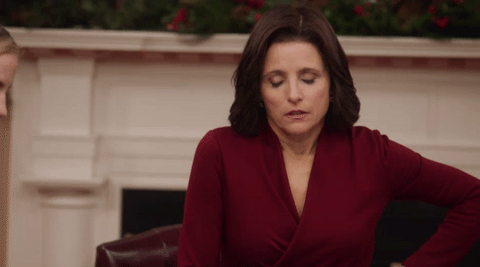 Basically, the pair said they wanted to be sure they made it into next year's Emmy commercials, so they were going to pack their exchange full of "memorable" quotes and moments.
This also entailed Samberg exclaiming, "No, I won't kiss you Kyle Chandler!" and Harington following it up with, "Yes, I will kiss you Kyle Chander!"
Samberg also chimed in with the non sequitur of, "Now it's a party!" with Harington adding, "I came here in a limo!"
LOL. Thanks, guys. We needed this on our Monday.
And even though the whole proposal thing wasn't real, we're still obsessed.  See it for yourselves in full bloom: https://www.youtube.com/watch?v=gWnvcEhe8Q8
Ummmmm, can these guys do more comedy together? Co-host next years Emmys perhaps? We require more where this came from.