Like Sophie Turner, Kit Harington also dreams of changing a major Game of Thrones death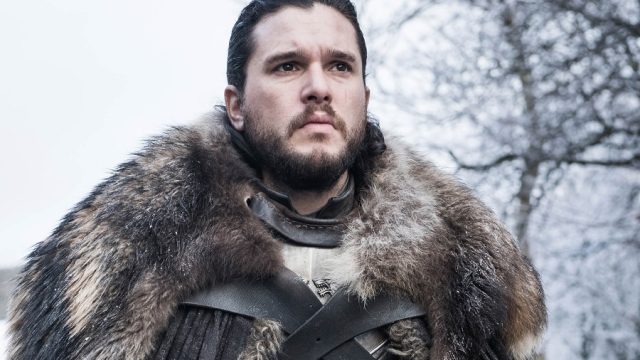 Fans weren't the only ones unhappy with the controversial final season of Game of Thrones. Now that we're a few months out from the finale episode, the stars of the eight-season epic are coming clean about their dislikes of how things were wrapped up. Sophie Turner, who played Sansa Stark, said she wished Arya or Sansa was the one to kill Cersei. (Same.) And now, Kit Harington, who played Jon Snow, finally admitted he was "pissed off" that he wasn't the one to kill the Night King.
Honestly, Kit, you should know this by now: In Westeros, you don't always get what you want.
"I was a bit pissed off, only because I wanted to kill the Night King!" Harington told The Hollywood Reporter, responding to how he felt about Arya Stark, played by Maisie Williams, getting to do the damn thing. "I think I felt like everyone else did, in that it had been set up for a long time, and then I didn't get to do it."
Yeah, but wasn't Ned Stark set up to be the main character of the show back in Season 1? And wasn't it set up that Dany was the true heir to throne until it was revealed Jon actually was? The twists and turns are what made the show so devastatingly good, right?
Harington continued, "But I was so happy for Maisie and Arya…It was a really great twist, and it tied up Maisie's journey in a really beautiful way. Over the seasons, we've seen her build up these skills to become this hardened assassin, and she uses it all to kill our main antagonist."
Of course, we will admit that there should have been some "Faceless Man" ish going on to really wrap up Arya's arc. But we're honestly too tired of rewriting the entire last season in our personal diary to go into more detail right now.
Jon Snow, the true heir to the Iron Throne and Queenslayer, ended his Game of Thrones journey by leading the Free Folk back into the North beyond the wall, now free of white walkers and wights.
And tbh, Jon's ending was perhaps the most poetic, according to Harington's interpretation.
"I loved it," Harington said of his final scene. "When I read it, that bit really made me cry. What really made me cry was on the paper: 'End of Game of Thrones.' But as far as an ending for Jon Snow, this character that I loved for so many years and had grown so close to, and had meant so much to me...seeing him go beyond the Wall back to something true, something honest, something pure with these people he was always told he belongs with—the Free Folk—it felt to me like he was finally free."
"As much as he had done a horrible thing [in killing Daenerys], as much as he had felt that pain, the actual ending for him was finally being released," he added.
And we thought we were done with crying over Game of Thrones. Thanks, Kit.