Kit Harington has bad news about Jon Snow, but who even knows anymore
It's the question on everyone's mind. The question that keeps us up at night. The question that the Internet has been trying to solve for months: Is Jon Snow dead, or alive? And if you say he's dead, is he really dead though? Will HBO find a way to bring him back?
We've been speculating and forming theories, but the truth is, nobody will know what happens for sure until Game of Thrones returns in April. Well, there is one person who technically knows what's happening, and that's Kit Harington, the actor who plays Jon Snow. Kit assures us that his character is in fact dead. We still don't know what to really believe, though.
"People didn't want me to die, but he's dead," the actor told Digital Spy. "So there you go, everyone has to get used to it."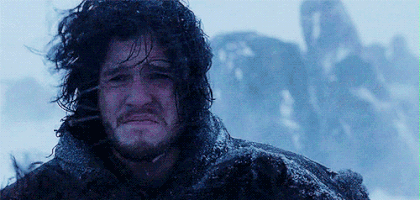 Even though Harington has been spotted (multiple times!) on the Game of Thrones set, he says he's actually busy preparing for his return to theater in a production of Doctor Faustus.
"I haven't done Thrones in a while," he continued. "I had quite a lot of time off last year. I've been taking it easy. And relaxing. When I realized I was doing this, I had a few months to prepare for it, and something like this takes some working through before even getting into the rehearsal room."
How does Harington handle the constant questions and chatter around whether Jon Snow is alive or not? He tries to avoid all media attention completely. But don't think that he's annoyed by the question—the actor insists that he's thrilled that people are constantly talking about it.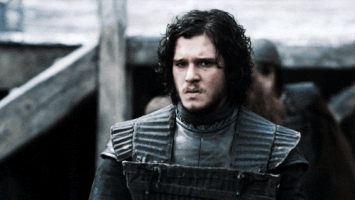 "I've just hit the ground, and gone undercover. I've tried to do absolutely no press for anything," Harington said. "It's brilliant, the fact that people care about this TV show and what happens to the people they love or hate in it, is a special thing. I've got nothing to complain about, put it that way. If they care about it and I get asked about it a lot, it means that people hold it dear to their hearts and it's doing what it's meant to do."
Despite all of that, a little part of us is holding out hope that some way, somehow, Jon Snow will be back. And we don't entirely trust Harington —after all, just last Sunday Maisie Williams hinted that Jon Snow's fate is a "great twist." And early January, Natalie Dormer kind-of-sort-of said Snow might be around next season on Jimmy Kimmel. Who do we trust?!
I guess we'll find out for sure in April, when Game of Thrones resumes.
(Images via HBO)