Kit Harington revealed the trick "Game of Thrones" used to throw off the paparazzi
When you're making a show as culture-shaping as Game of Thrones, we imagine it's tough to keep the paparazzi off your back. Let's face it, even though we hate spoilers, we're all DYING to know what happens next. And so is the press. That's why, as Kit Harington revealed, Game of Thrones films fake scenes whenever paparazzi snuck onto their set.
That's right. When Kit made an appearance on Jimmy Kimmel Live, he explained that a LOT of effort goes into keeping the shows biggest secrets hidden. And since it's one of the most talked-about shows on the planet, that can get pretty difficult.
Kit Harington told Jimmy Kimmel about the fake scenes they would shoot to confuse paparazzi.
https://www.youtube.com/watch?v=Kw8VfrGXsMs?feature=oembed
Jimmy heroically tried to get details about the upcoming Game of Thrones season and the fate of Jon Snow, but Kit wouldn't give up the deets. However, he did reveal something very interesting.
Kit explained, "What I can say about this season is we had a lot of paparazzi following us around, especially when we were in Spain, but we did fake some scenes. We put together people in situations where we knew the paparazzi were around so they'd take photos and they'd get on the internet so people would think they knew what we were doing."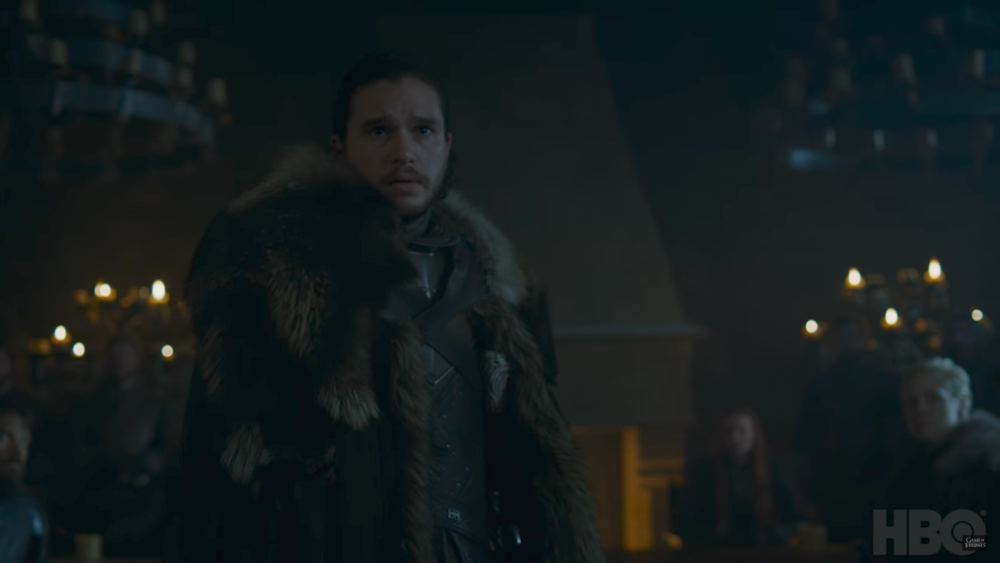 Wow, that is some impressive planning. Although, should we be surprised at this kind of trickery from the people who brought us Peter Baelish? Anything is possible from them. To Jimmy's credit, he keeps trying. He even asked Kit what scenes were faked. But we obviously know that Kit can seriously keep his Game of Thrones secrets. After Jon Snow's big finale in Season 5, Kit basically became the Game of Thrones secrets master.
And now Kit has us doubting literally everything we've read about Season 7.
We have definitely seen some of the paparazzi photos from Spain that he refers to, but now he's saying that some of them might be staged.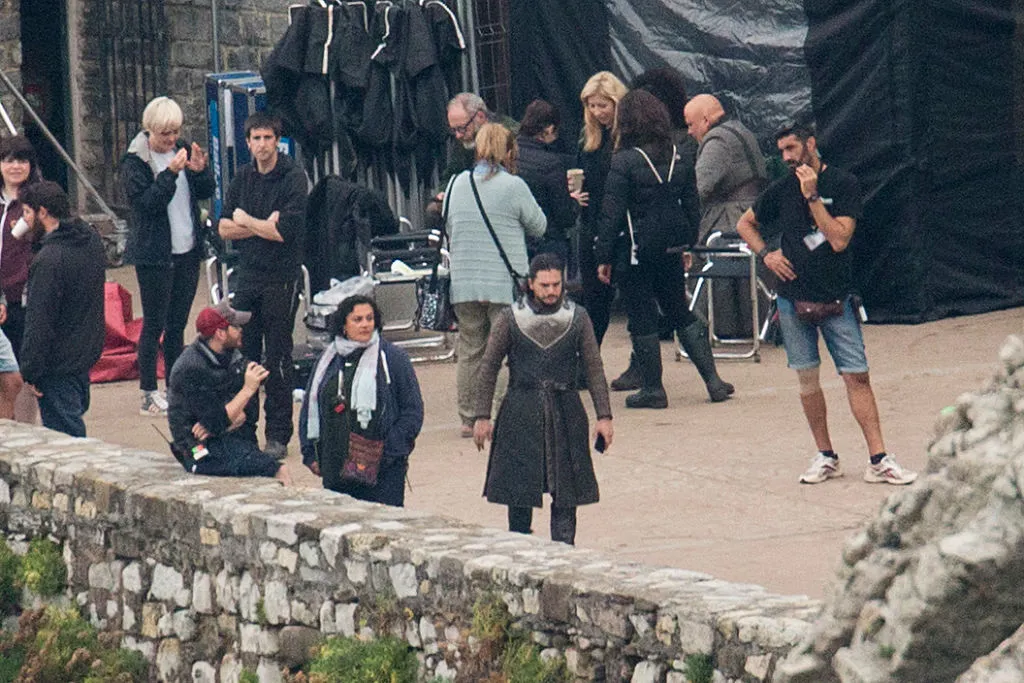 Very coyly, Kit said, "What you might've seen on the internet, anyone who follows it, it might not be true."
That so does not give us enough information. But we respect that Kit needs to keep the show's secrets. Overall, he told Jimmy that he filmed three fake scenes, each of which took about five hours to "film." So we would like to personally congratulate the internet, because we've been so good at figuring out Game of Thrones, they're willing to waste fifteen hours of Kit's, the other actors', and the crew members' time just to confuse us. Even though we're now doubting everything we thought we knew, we should feel pretty proud of our spoiler-sleuthing skills.
Regardless, the wait is over, because Season 7 of Game of Thrones premieres this Sunday, July 14th. And we can't wait.