Kit Harington knows exactly how "Game of Thrones" will end, and it's so good, it made him cry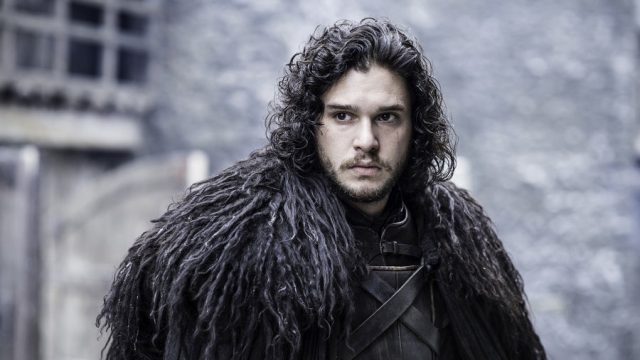 Winter is coming to Westeros, and we're not ready to say goodbye. Even though we have to wait for what feels like an eternity for the next — and final — season, Kit Harington knows everything about the Game of Thrones finale.
Harington, aka Jon Snow (though we all know his real name), told BBC's The One Show that the Game of Thrones cast did a read-through of the entire script and knows how the epic show will end. And it's going to be an emotional rollercoaster.
Harington shared that he had a pretty big reaction once they finished reading: "I cried at the end," the actor said during the interview. "You have to remember that eight years of it — no one really cares about it more than us."
So, that could mean that the series ends especially not great for Jon Snow. Or, that he gets a happy ending and ends up married to Daenerys as they rule Westeros. Will the White Walkers rule the seven kingdoms? Will Sansa revolt against Jon now that he's submitted to Daenerys?
Season 8 might not air until 2019, so Harington's tidbits (and our rampant speculation) will just have to sustain us until then.
Harington also shared some reflections of his time on the show.
"It's been an institution longer than any other institution I've been in. School, drama school, anything," he explained. "I get a bit weepy thinking about it. It's going to be a strange year saying goodbye to everyone and having last scenes with this person and that person. Not only you're attached to it, loads of people around the world are attached to it."
Luckily, Harington has another "institution" coming into his life: the institution of marriage. He and former GoT cast member Rose Leslie recently announced their engagement. They're getting the happy ending that Jon Snow and Ygritte should have had before her untimely death.
At least we know one part of Game of Thrones won't have to come to an end.