Kit Harington and Rose Leslie confirmed their rumored engagement in such a classy way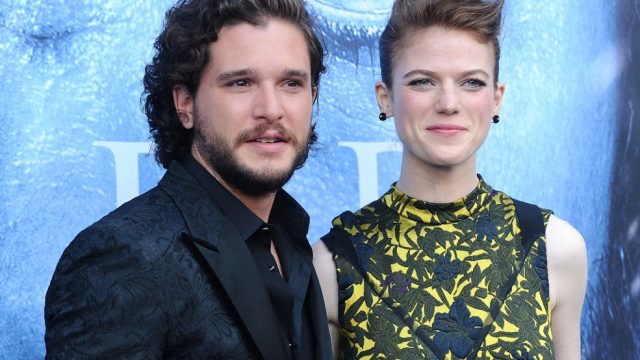 While we all had ideas this proposal was coming, Kit Harington and Rose Leslie confirmed their engagement in a pretty incredible way. No, it wasn't a big social media photo shoot, or anything above and beyond — since they're pretty private, they decided to take some space in the paper, like people did (and often still do) back in the day.
The announcement was featured in The Times of London newspaper under the "Forthcoming Marriages" section. And it's so tastefully done that a casual fan might not even realize that the couple being mentioned are none other than Jon Snow and Ygritte, our ultimate favorite wildling.
"Mr K.C. Harington and Miss R.E. Leslie. The engagement is announced between Kit, younger son of David and Deborah Harington of Worcestershire, and Rose, middle daughter of Sebastian and Candy Leslie of Aberdeenshire," the announcement reads.
We just hope that their big day doesn't end up like, well, the Red Wedding. (And we're sure a lot of people will be making that joke.)
Harington and Leslie have always been pretty classy regarding their relationship, so we kinda-sorta expected a move like this. The two were first spotted together in 2012, which got everyone talking.
And while we all knew, the dating suspicions were only confirmed last year, when they decided to appear publicly together at the 2016 Olivier Awards at the Royal Opera House in London.
All of that on-screen chemistry was absolutely real — and eventually, Harington was open to admitting it.
"If you're already attracted to someone, and then they play your love interest in the show, it's becomes very easy to fall in love," he told Vogue Italia last year.
Fingers crossed that they decide to invite a few members of the cast to their wedding. We have a feeling that this is an event that friends Maisie Williams and Sophie Turner wouldn't want to miss.