Pucker up because The Kissing Booth 2 is coming to Netflix soon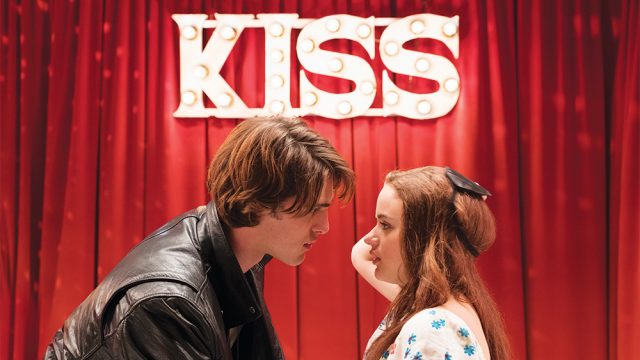 Update, May 22nd, 2020, 11:41 a.m. ET: Your quarantine summer plans just got a little bit brighter because your favorite Netflix rom-com is getting a sequel, and it's coming to screens so soon. Star Joey King revealed that The Kissing Booth 2 will hit Netflix on Netflix on July 24th.
King tweeted the reveal with a pieced-together picture of the movie poster. The Kissing Booth 2 will pick up with Ellie (King) in her senior year of high school and Noah (Jacob Elordi) at Harvard juggling a long-distance relationship. According to Netflix, "When Noah grows close to a seemingly-perfect college girl (Maisie Richardson-Sellers), Elle will have to decide how much she trusts him and to whom her heart truly belongs." Back at home, Elle is also becoming closer to a "handsome, charismatic new classmate named Marco (Taylor Perez)." The drama! We're so ready.
https://twitter.com/udfredirect/status/1263620665489281024
Two months, people! Start your countdowns now.
Original post, February 14th, 2019: Grab some lip balm and brace for drama because The Kissing Booth is getting a sequel—with the original trio set to return. While keeping mum on the plot, Netflix confirmed The Kissing Booth 2 will once again star Joey King, Joel Courtney, and Jacob Elordi, with Vince Marcello returning to write and direct the sequel. The first moviecentered around best friends Lee Flynn (Courtney) and Elle Evans (King), whose friendship turns rocky after Elle starts dating Lee's older brother, Noah (Elordi).
King and Courtney were on hand to announce the film, teaming up to build a kissing booth in the announcement video:
https://www.instagram.com/p/Bt3lKt1AAyl
With Noah off to Harvard at the end of the first filmand his future with Elle up in the air, who knows what sort of drama the sequel has in store. But we do know that fans are definitely stoked to catch up with Elle, Lee, and Noah. false
https://twitter.com/udfredirect/status/1096098114501406720
false false false
And naturally, Wattpad was thrilled about the sequel:
While the first film, based on Beth Reeckles's self-published Wattpad novel, was panned by critics, it proved to be a massive hit for Netflix. While the streaming platform doesn't release viewing numbers, it cited The Kissing Booth as one of its most-viewed movies ever. Last July, chief content officer Ted Sarandos called The Kissing Booth "one of the most-watched movies in the country, and maybe in the world."In December, the streaming platform also called the film one of its most rewatched films, alongside the beloved (and lauded) To All The Boys I've Loved Before.
Netflix didn't announce the premiere date for The Kissing Booth 2 but confirmed the movie is currently in production. We stan this news. Hard.