Kirsten Dunst just officially announced her pregnancy with these gorgeous photos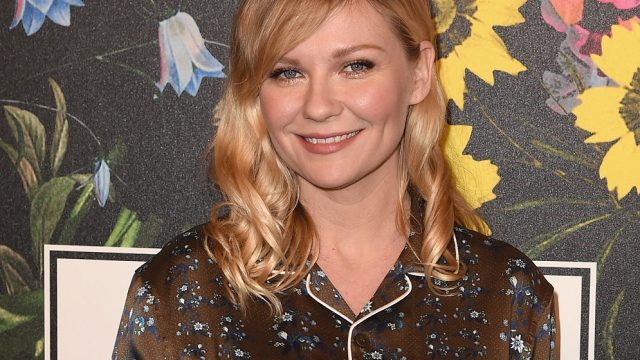 While it's been whispered about for months, Kirsten Dunst officially confirmed her pregnancy in a beautiful way — by appearing in a photoshoot for Rodarte's new look book.
The actress, who is engaged to actor Jesse Plemons, had yet to open up about her rumored pregnancy, despite the fact that many outlets reported the news this past December. Dunst and Plemons began dating after working together on FX's Fargo and officially got engaged in January 2017. They're reportedly looking to wed in Austin sometime in the spring — meaning there's a good chance their new baby will be present.
It makes sense that Dunst would choose Rodarte to help with the big announcement. Founders Kate and Laura Mulleavy are her friends and, according to UsMagazine.com, have already been pegged to create her wedding dress.
https://www.instagram.com/p/BelPM0rDqKn
Of course, there's still so much we don't yet know about the pregnancy. Dunst has not revealed whether she's expecting a boy or a girl, and we don't know when she's due.
We do know that Dunst has been vocal about her desire to have children for some time. Last year, she chatted with Marie Claire U.K. and said that she was looking forward to taking a break from the set to embrace motherhood.
"I'm at a stage in my life where I'm like, I've been working since I was three. It's time to have babies and chill," she said.
We wish both Dunst and Plemons nothing but happiness throughout the remainder of her pregnancy. Now excuse us while we stare at these gorgeous photos.