Kirsten Dunst just posted a photo of Elle Fanning that has us screaming QUIET ON SET
When two of your favorite leading ladies team up for a film that's being directed by another one of your favorite women, you know things on set are bound to get interesting. We suspected that would be the case on the set of The Beguiled, a new film featuring Kirsten Dunst and Elle Fanning being directed by Sofia Coppola — and now we have proof in the form of an Instagram photo posted by Kirsten!
Kirsten shared a snap from the last day filming and it features a sleeping Elle decked out in the Civil War-era costume she'll wear in the movie. Kirsten's hand (and impeccable braided updo!) are also pictured, since it seems Elle is taking a snooze on her lap (awwwwww). Take a look!
This isn't the first pic of the two we've seen from the set. Last month, both Kirsten and Elle shared the same side-by-side photo of themselves recreating one of the iconic scenes from Beyoncé's Lemonade film. They even appear to have the exact Lemonade chair!
https://www.instagram.com/p/BM8JSlcAY21
Oh, to be a fly on the wall at this shoot.
The actresses, who have both worked with director Coppola in the past — Kirsten on The Virgin Suicides and Marie Antoinette, and Elle on Somewhere in 2010 — have been friends for some time.
They attended the GLAAD Media Awards together in 2013: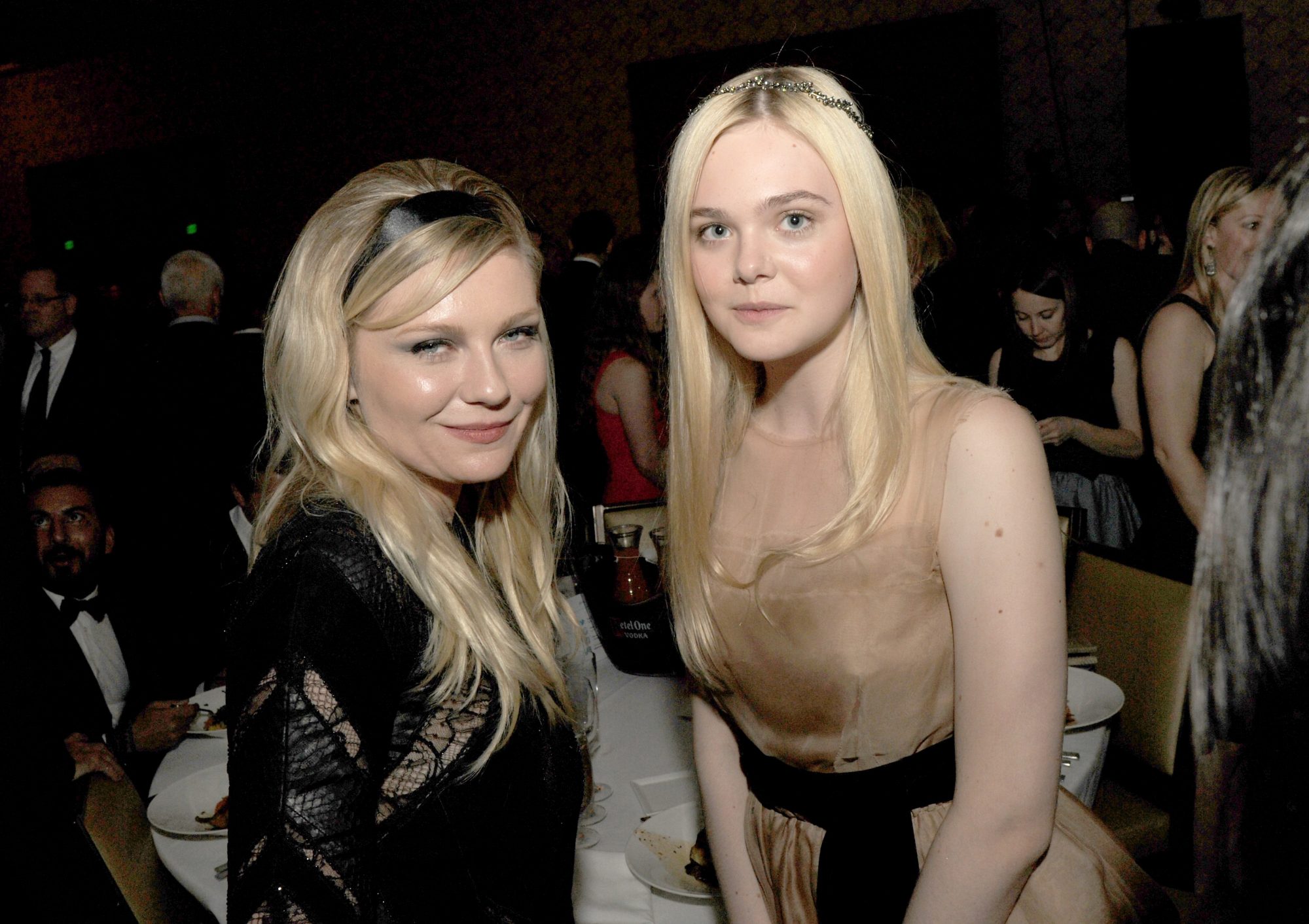 And spent Halloween together this year.
That caption? Too freaking cute!
We're obsessed with this friendship and can't wait to see their on-screen chemistry in The Beguiled.