We're swooning over Kirsten Dunst and Jesse Plemons' baby boy's name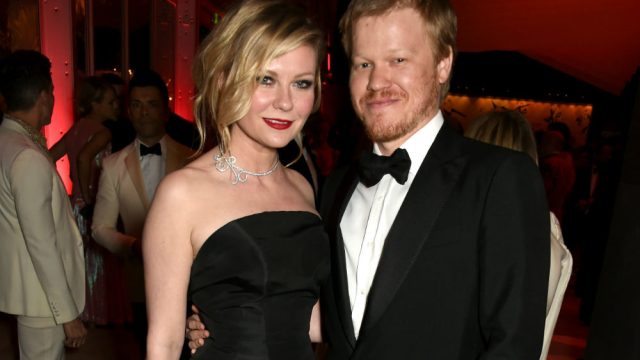 Congratulations are in order for one of Hollywood's sweetest couples. On May 8th, sources confirmed that Kirsten Dunst gave birth to her first child with fiancé Jesse Plemons over the weekend of May 4th. Since hearing the news, we've been wondering what the two decided to name their new bundle of joy. And now, we finally know their son's name — and we're swooning over how adorable it is.
On Friday, May 11th, The Blast obtained a copy of Dunst and Plemons' baby's birth certificate, which revealed his full name: Ennis Howard Plemons. It also revealed that he was born on May 3rd at 8:16 a.m. at Providence St. John's in Santa Monica, California. The name "Ennis" is so unique, and we think it's a perfect fit for the couple. You might be wondering: What does "Ennis" mean?
Kirsten and Jesse haven't said anything about Baby Ennis just yet. They've kept their pregnancy and relationship pretty private over the last nine months. So we've done a little research about his name on our own. According to She Knows, Ennis means "the only choice," which makes their decision even cuter.
However, that isn't the only possible meaning. According to several other sources, Ennis is an Irish name that means "island." It's a unisex name that isn't super popular in terms of baby names, which we think is pretty cool.
So, what's next for the new family of three?
Sources have told US Magazine that Kirsten and Jesse have plans to get married in Austin in the spring, but there have been no official announcements about it. Considering how private these two kept their pregnancy — Kirsten never even officially confirmed it, aside from doing a pregnancy photoshoot that highlighted her baby bump — it's unlikely we'll know about any wedding plans before the ceremony happens.
Now that we've got the name, all we're waiting for is a picture of Baby Ennis. Congratulations to the happy couple!