Kirsten Dunst gave Gabrielle Union this fashion tip during the filming of "Bring It On"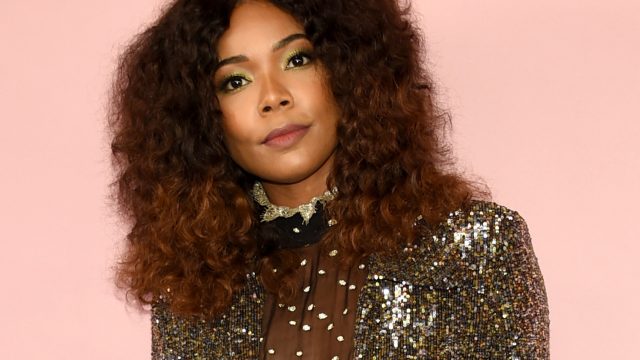 You know what they say — friends don't let friends wear anything less than the best designer fashion! Right? Well, at least that's the saying between friends Kirsten Dunst and Gabrielle Union. While on the red carpet at last night's 2017 Council of Fashion Designers of America Awards, Union revealed that Dunst introduced her to the Rodarte fashion label while they filmed Bring It On.
The topic of Rodarte came up due to the fact that to the event, Union wore a gorgeous metallic ensemble from the label's Fall 2017 collection. When stopped and complimented by CFDA Awards' Facebook Live host Brad Goreski, Union had to give kudos to her girl, Dunst.
Union told Goreski,
"I discovered them through Kirsten Dunst, so it all goes back to Bring It On. At the end of the day, it all goes back to Bring It On."
Truer words have never been spoken.
And how does Union feel when she wears the fashion creations of sisters, Kate and Laura Mulleavy? "I feel like a badass, to be honest," Union said. To be honest, she looks like a badass, too!
According to People, Dunst has been a fan of Rodarte since the label's birth in 2005. She's worked with the Mulleavy sisters for several red carpet looks, and last year, wore a piece from Rodarte's Fall 2016 collection to the CDFA Awards.
We're happy these two onscreen cheer rivals look out for each other on the red carpet. When it comes to fashion, both Union and Dunst really know how to bring it…on!