Kirsten Dunst wants Hollywood to know she's more than just "the girl from Bring It On"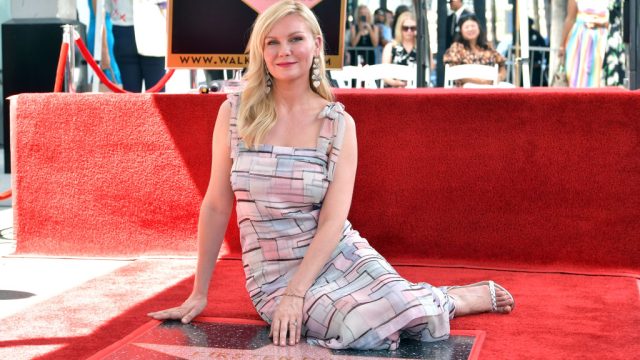 You might not know it, but Kirsten Dunst has been acting since she was a child. She first appeared on the big screen in 1989, and in 1994, she appeared in Interview with a Vampire alongside Brad Pitt and Tom Cruise. In the 30 years since, she's starred in dozens of movies and TV shows. But she says she "hasn't been recognized" in her industry, and we are listening.
During an interview on Sirius XM's In-Depth With Larry Flick, Dunst opened up about her long and illustrious career in Hollywood, E! News reports. She revealed that she doesn't feel she gets the recognition she deserves by her industry peers.
"For me, I feel like a lot of things I do people like later. And also, I've never been recognized in my industry. I've never been nominated for anything. Maybe like, twice for a Golden Globe when I was little and one for Fargo. I always feel like nobody—I don't know, maybe they just think I'm the girl from Bring It On."
Flick asked Dunst about the first time she felt "the power of [her] storytelling." She responded by saying, "You know what's so weird? I have never felt that power." She went on to explain that many of her films are panned by critics at first before finding a "cult status" later on.
"Of the things that people like, remember when Marie Antoinette—y'all panned it? And now you all love it. Drop Dead Gorgeous? Panned. Now you all love it...I feel like a lot of things I do people like later."
Dunst says she often wonders, "What did I do?"
She surmises that perhaps she doesn't "play the game enough," meaning that she doesn't embrace the more public aspects of being a celebrity. "I do everything I'm supposed to. It's not like I'm rude or like, not doing publicity or anything."
Still, Dunst said she knows that "all you have is your work at the end of the day and that's all people really care about and I'm intelligent enough to know that and have perspective. But sometimes you're like—it's be nice to be recognized by your peers."
We're bummed that Dunst doesn't feel recognized by people in the entertainment industry, especially because she's been one of our favorite actors since forever. Here's hoping that Hollywood wakes up and honors Dunst with the accolades she deserves. It's overdue, for sure.