Kipper Clothiers is raising the bar for clothing brands serving the LGBQT community
As much as we love shopping, it can be such a drag sometimes, don't you think? Like, has there ever been anyone in the history of all humanity who hasn't wanted to break down in tears while trying on jeans? Finding clothes that fit well can be a challenge for anybody, and if what you're looking for not only caters to the needs of the LGBTQ community, but is also ethically produced and made of high quality, it can feel damn near impossible to get what you need. And that is seriously demoralizing!
Enter Erin Berg and Kyle Moshrefi of Kipper Clothiers.
Erin and Kyle met while working in the San Francisco fashion scene, and tired of the lack of options for lesbians and transgender men they banded together to form Kipper Clothiers — a brand that is dedicated to providing high-end, beautifully tailored clothes that meet the needs of their community.
We had a chance to ask them a few questions about their backgrounds and their clothes, because we absolutely love that they are filling this niche in the fashion world!
Can you tell us a bit about your clothing line and how your backgrounds helped influence the clothes?
Kyle Moshrefi (Co-founder & Chief Creative Officer): The Kipper Casual clothing line was born out of the idea that we want Kipper Clothiers to be a one-stop-shop; a place where you can not only get the formalwear you need, but the day-to-day essentials as well. The best thing about this line is that you can pair any of the garments with a suit and it will still look incredible. For example, you can wear our custom blazer with our custom denim. You can wear the Henley under one of our custom flannel button up shirts. You can wear the polo with a pair of our custom trousers. The options really are limitless. Having worked for Everlane for several years, I really learned to appreciate and understand how important having basic pieces in your wardrobe really is. We wanted to bring that simplicity into our brand to help make getting dressed easier.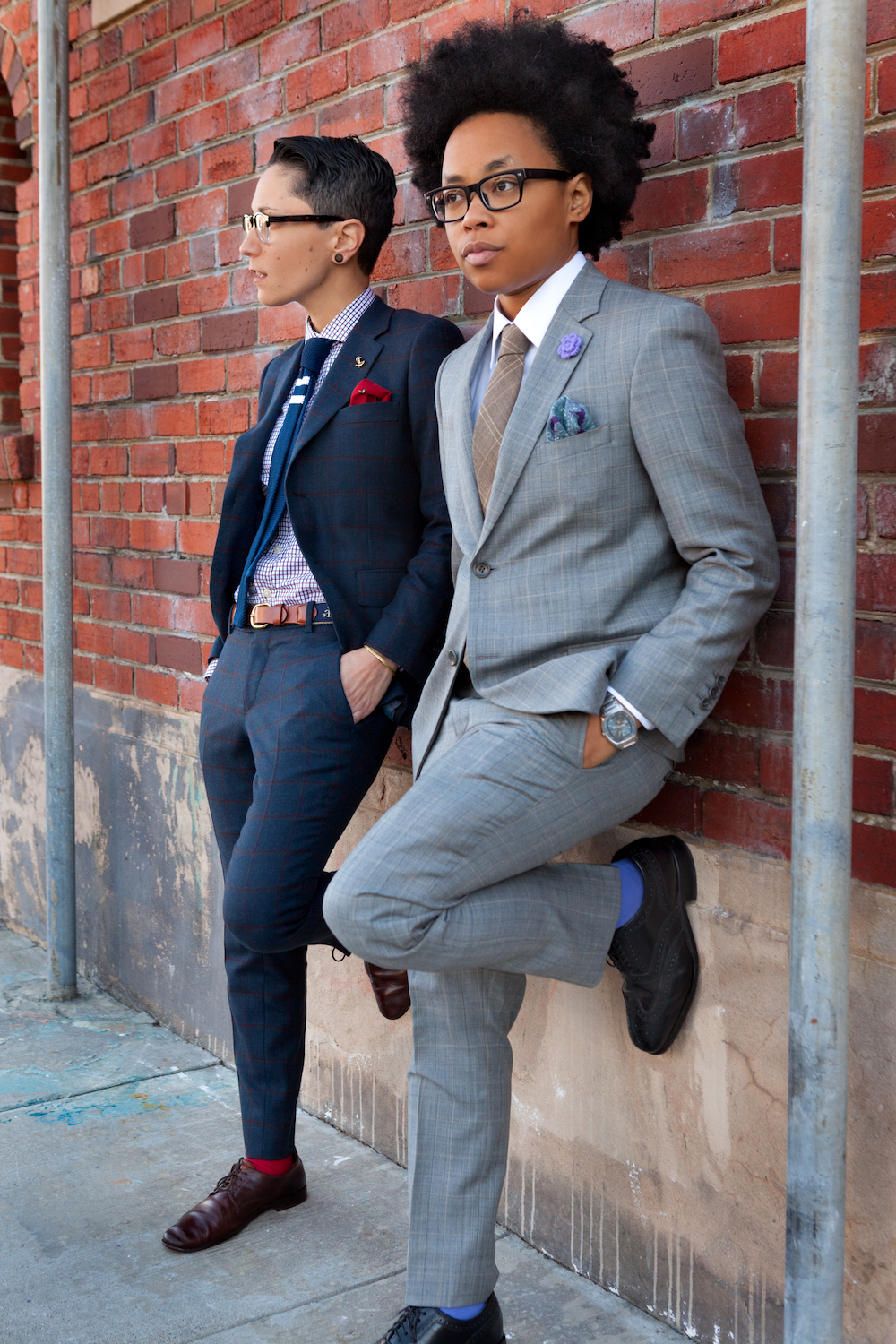 What made the two of you want to go beyond formal wear and expande the line?
KM: Erin and I felt like it was time to expand what we offer at Kipper Clothiers. We wanted it to be a one stop shop for all your clothing needs, so adding basics to the mix seemed like a natural next step for us.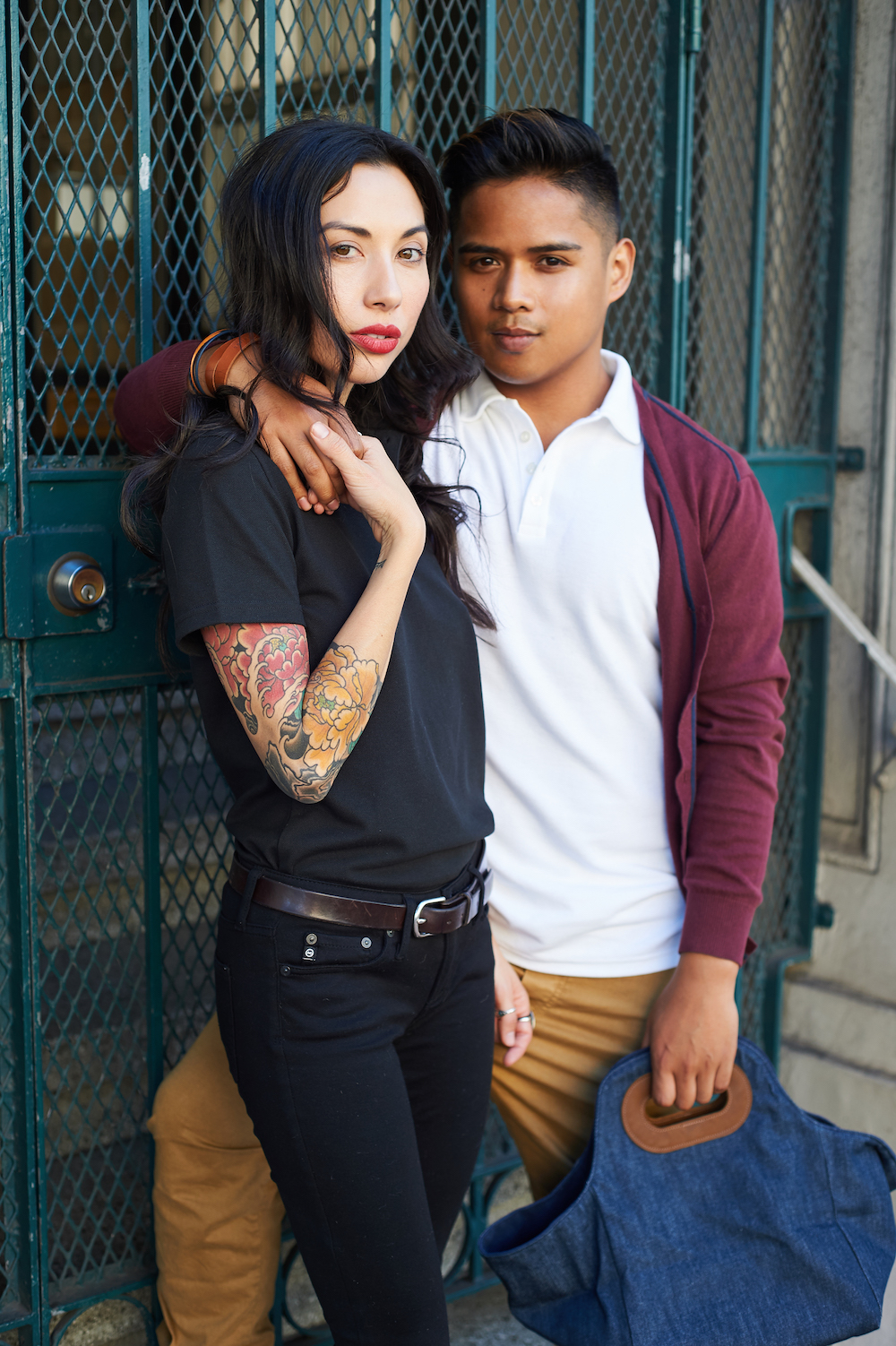 What are some of the major differences between the way your clothes are made and clothes that are mass-produced? What does this mean for your customers?
KM: A lot of people think that the casual line cannot be altered at all — this is not the case. We do not mass produce any of these items. We make them as they are ordered which allows some minor adjustments to be made. By not mass producing, we can also ensure that time and attention is spent on each garment that is made specifically for the client.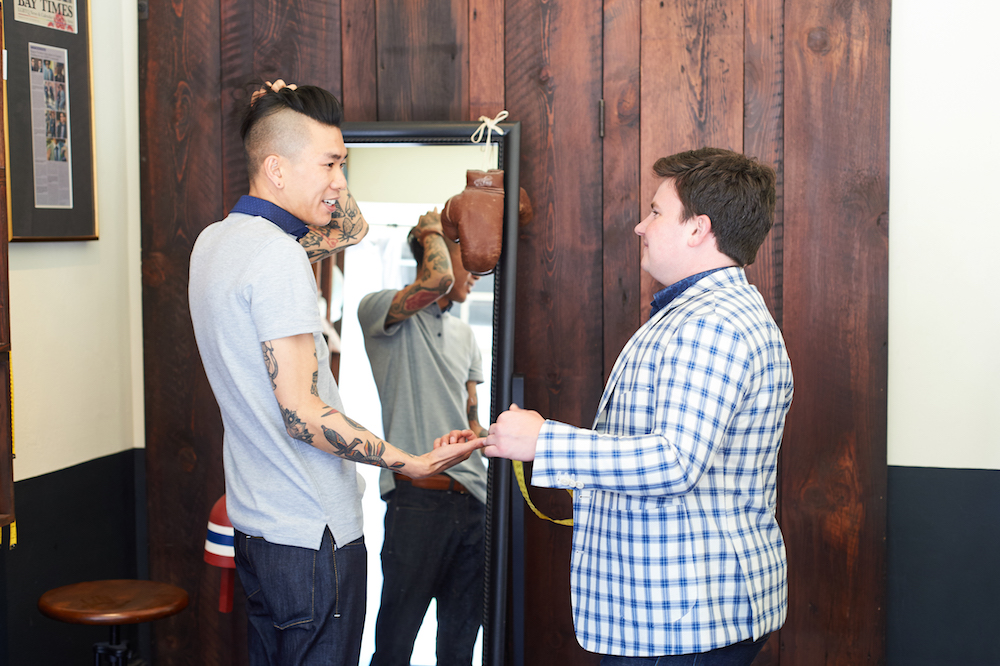 What are some of the challenges that LGBTQ people can possibly have when it comes to finding comfortable and stylish clothing and how do you troubleshoot that with your clothing? What need is this fulfilling?
Erin Berg (Co-founder & Chief Operating Officer): Our LGBTQ clients come to us so excited at the promise of clothes that fit properly and a high end shopping experience that was created exclusively with them in mind. We are constantly told horror stories of gender non-conforming clients getting extremely poor or no customer service when shopping in "mens" or "womens" sections. We wanted to be the opposite of that. We have created a safe space for LGBTQ clients to express themselves through clothing that not only matches their gender identity, but also matches their own personal style. When creating Kipper Casual, we wanted our LGBTQ clients to have access to basics and denim so they can build the cornerstones of a great wardrobe that they will feel confident in.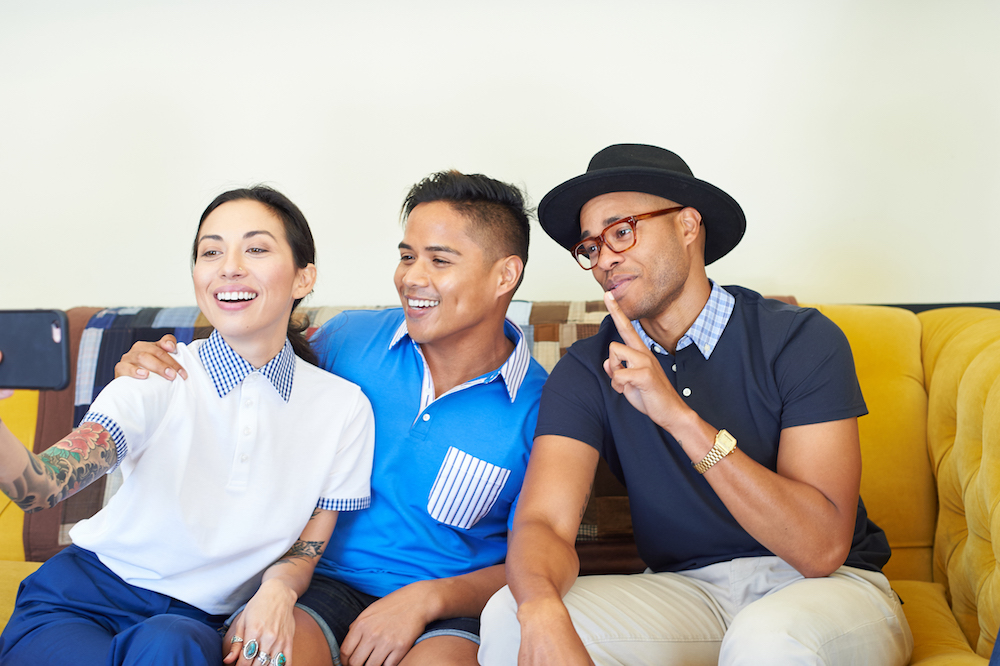 What is your favorite piece of clothing you have in your line?
KM: Definitely the Henley. Henleys are so versatile and can be worn in so many different ways. It can be worn by itself, under a blazer, under a button down, with a cardigan, etc. You can dress it up or wear it casually. It really is the one piece that can expand your wardrobe in so many ways.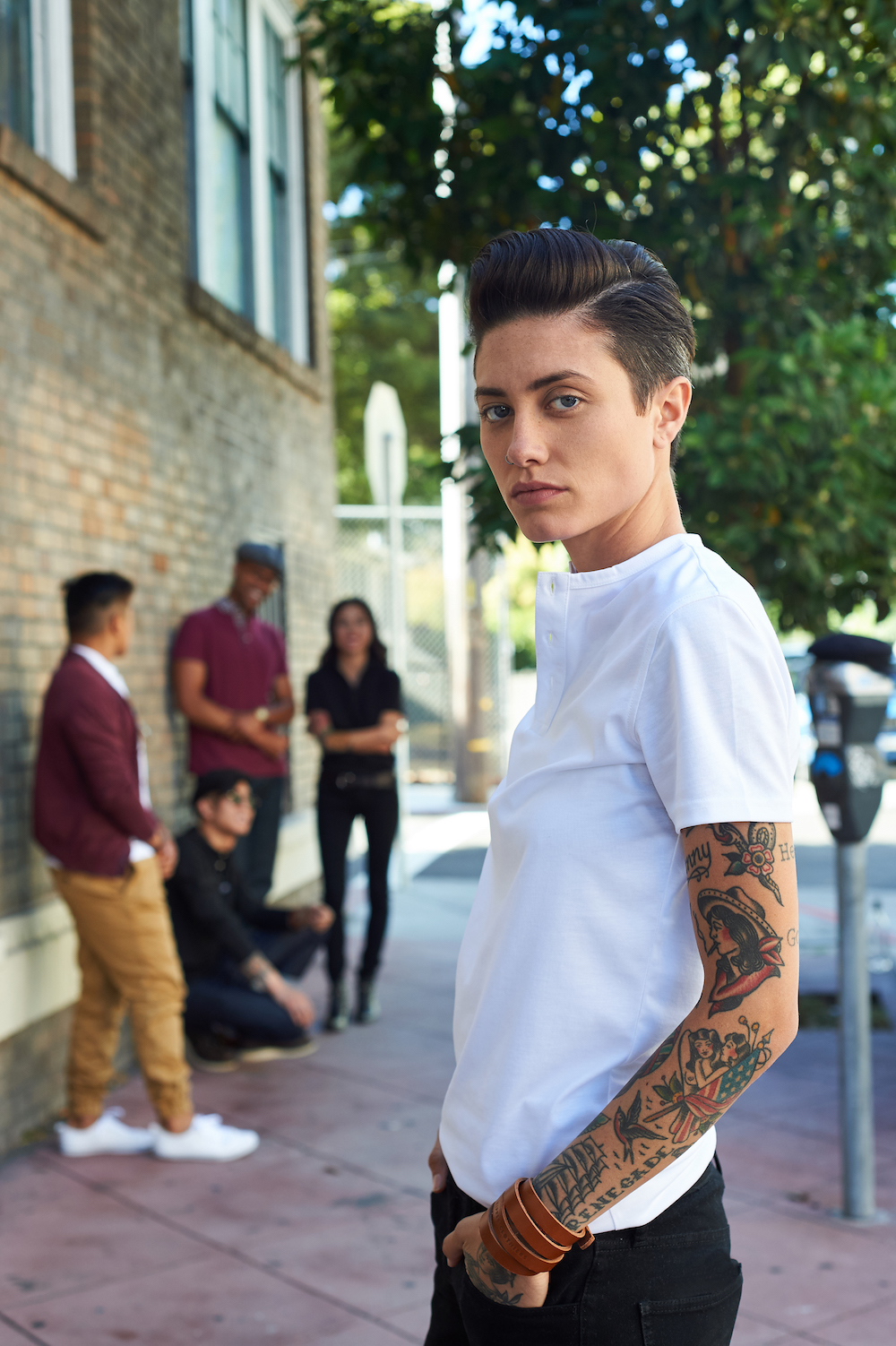 When someone makes an appointment with Kipper, what can they expect?
EB: Clients have one-on-one appointments with a Kipper stylist where they discuss their individual needs. Many of our clients come in looking to create a look for a special event in their life or wanting to custom build a wardrobe that suits their lifestyle. We then explore fabric and design options from our formal collection including suits, tuxedos, button-down shirts, and our casual wear collection, including raw denim, polos, chinos and Henleys. We like to build outfits that are easy to mix and match so that clients leave with outfits they can wear both in their professional and personal lives. We take body measurements and custom fit all of our pieces to our clients. Each client gets their own personal pattern for every piece we create together. Once their garments come back 5 to 6 weeks later, we work with a tailor to get the exact fit every client is looking for.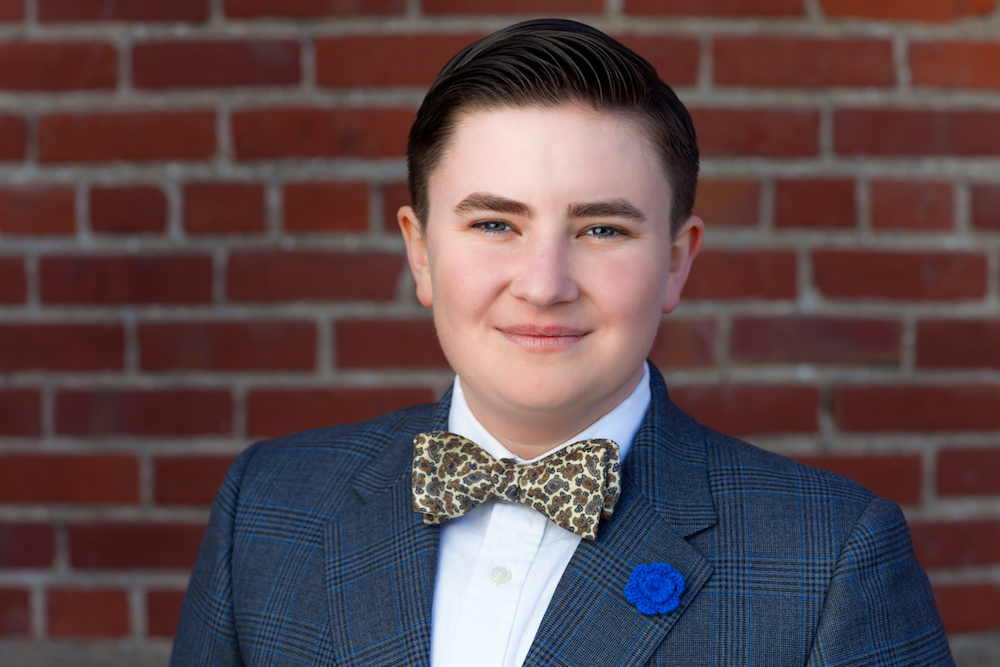 What's the best part of designing this line?
EB: With Kipper Casual we have created a line that is truly androgynous. We have always been known for creating garments that have been labeled as "menswear for women," but with this new line we are moving passed that by creating garments that are essential for any wardrobe, wherever you are on the gender spectrum.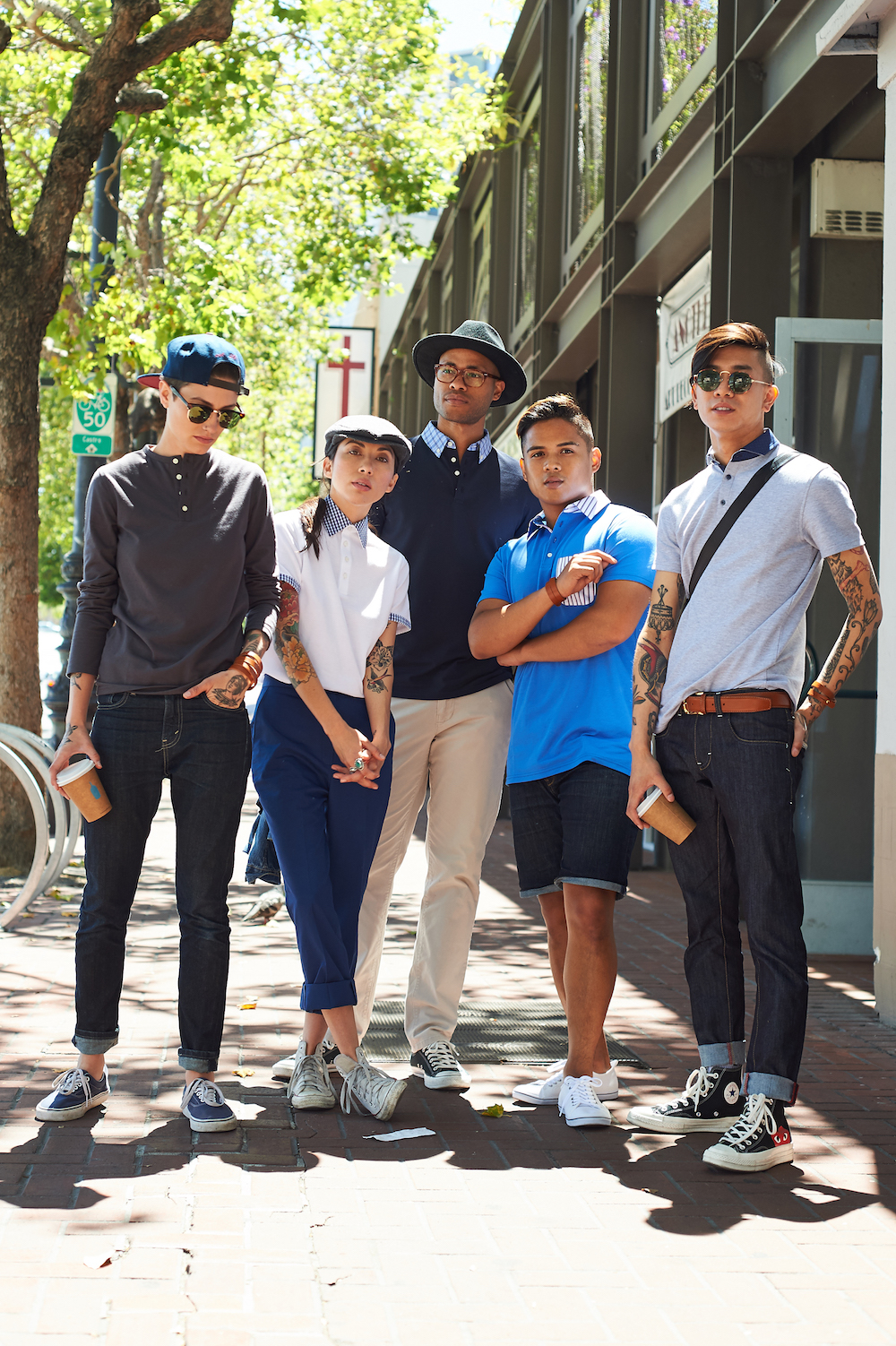 Thank you, Erin and Kyle!
With such loving attention to detail and beautiful craftsmanship, it's no surprise to us that they're beloved by some of our favorite LGBTQ stars.
We have no doubt that line inspires some serious devotion, because who doesn't want some expertly tailored clothes made to fit you perfectly?
What better way to shop for a new outfit than by supporting an inclusive brand that wants to open up the market to each and every last one of us. Stop by Kipper Clothiers in San Francisco or visit their website for more info on their awesome clothes!