We're kind of obsessed with these luxury face masks that make you look like you're wearing a beard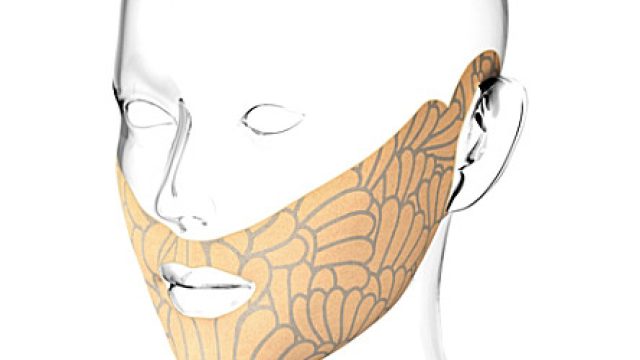 The world of skincare has only continued to get more fun with its playful array of options. Depending on your mood, you can cake your face in coats of mud, cooling sheet masks, or DIY cocktails and reveal equally satisfying skin results. It has now come to our attention, thanks to a report from Refinery29, that there is now a luxury face mask that looks like a beard when applied, so you can simultaneously channel Gwyneth Paltrow and a lumberjack while doing your self care!
The skincare brand called Nannette de Gaspé prides itself on dry-sheet masks, which only dispense the skin-smoothing goodness after they've been applied to your face and gently massaged.
Wait, so how exactly does it work?! The fiber mask set is sold in separate parts you apply to your face, one cloth you fit onto your hand, one portion you hook over your mouth area onto your ears (thus creating a beard effect), a mask for your eye area, and finally one for the neck.
The mask formula is only released onto your skin through the activating motion of massage.
What's even cooler about these masks is they can be re-used twice after the initial treatment, so you can truly get your money's worth!
At $68 for the mouth mask and $97 for the full face one, these are pricier than what we like to spend on our face masks, but if you want a night of luxe faux beardism, you can buy any of the masks online from Selfridges and see the results for yourself!
https://www.instagram.com/p/BFeXbA4C0oh
Are you ready to apply a beard in the name of beauty?