These "Kimmy Schmidt" Season 3 election posters are the best thing you'll see today
Get ready to head back to your glory days, because Kimmy Schmidt has her GED and is headed to college. Netflix hit series Unbreakable Kimmy Schmidt returns for its third season on May 19th, and we were born ready for this. 
In addition to dropping the third season trailer, Netflix also released a series of amazing "for your consideration" election posters, featuring the cast in their true elements. While Kimmy Schmidt never gets *too* political, Emmy nominations are right around the corner and the posters are a wonderful play on politics highlighting four main characters in their elements, covering topics such as rent control and Pinot Noir. Obvious things that come up in an election. 
Here's Kimmy's adorable upbeat message: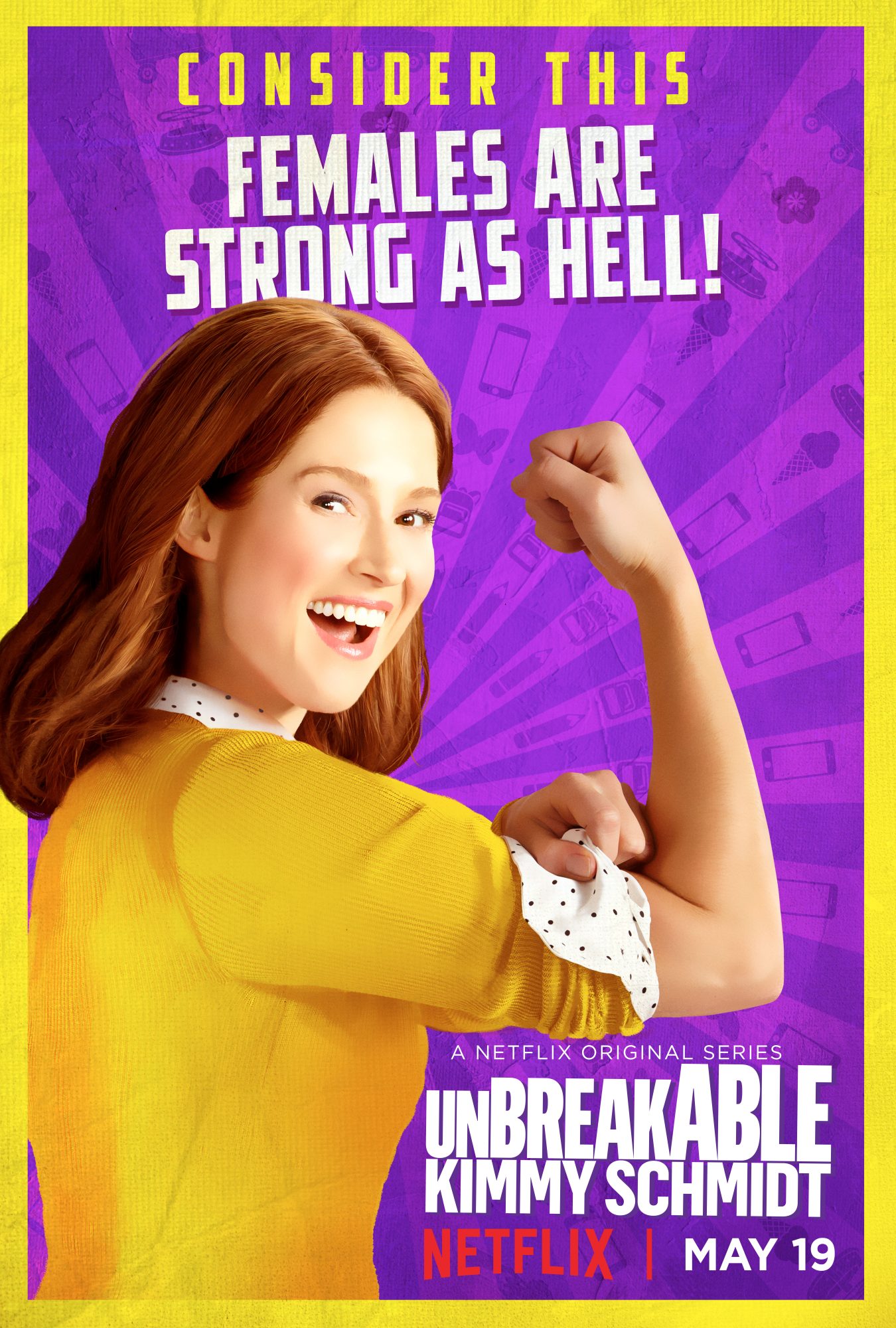 Naturally, Titus is standing up for what he loves most: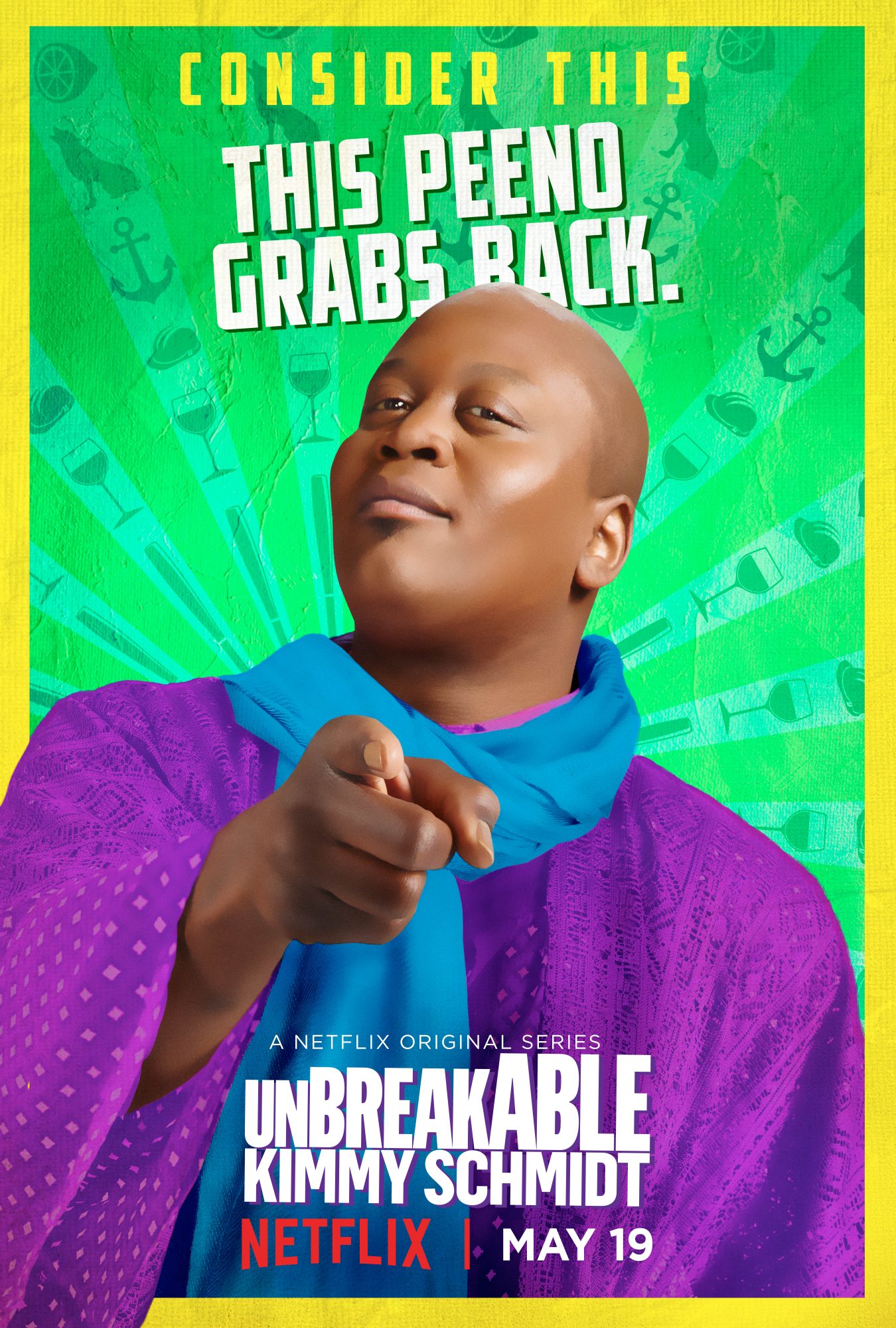 Our favorite characters seem to be in for a busy third season as, in addition to going to college, Kimmy is also in the middle of a divorce with the imprisoned Reverend Richard Wayne Gary Wayne (Jon Hamm), Titus goes full Lemonade after thinking that his boyfriend Mikey is seeing someone else, and Lillian is now single and back to doing what she loves, living off the grid.
Jacqueline is, as always, looking out for number one: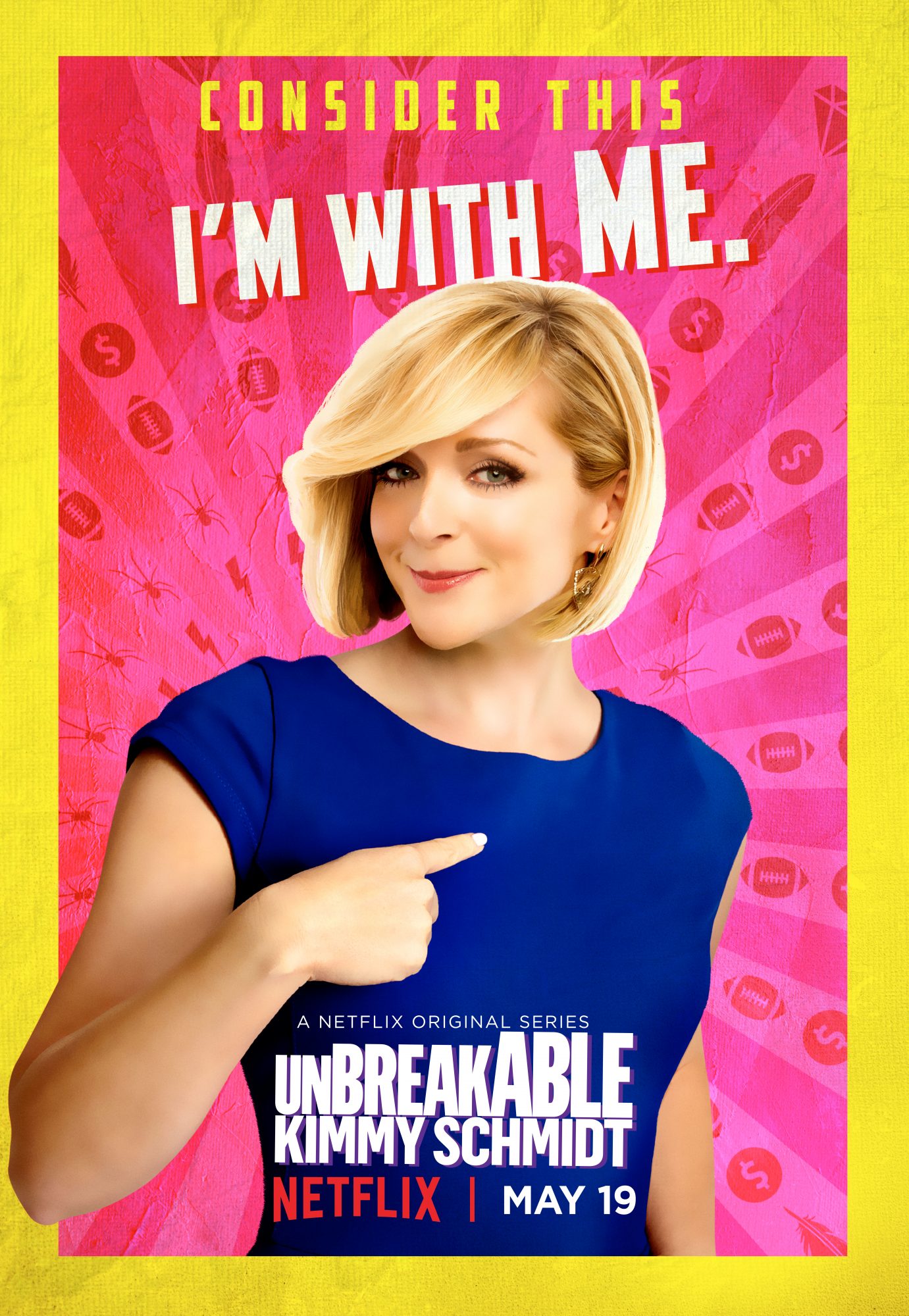 Lillian's message is something all renters can get behind: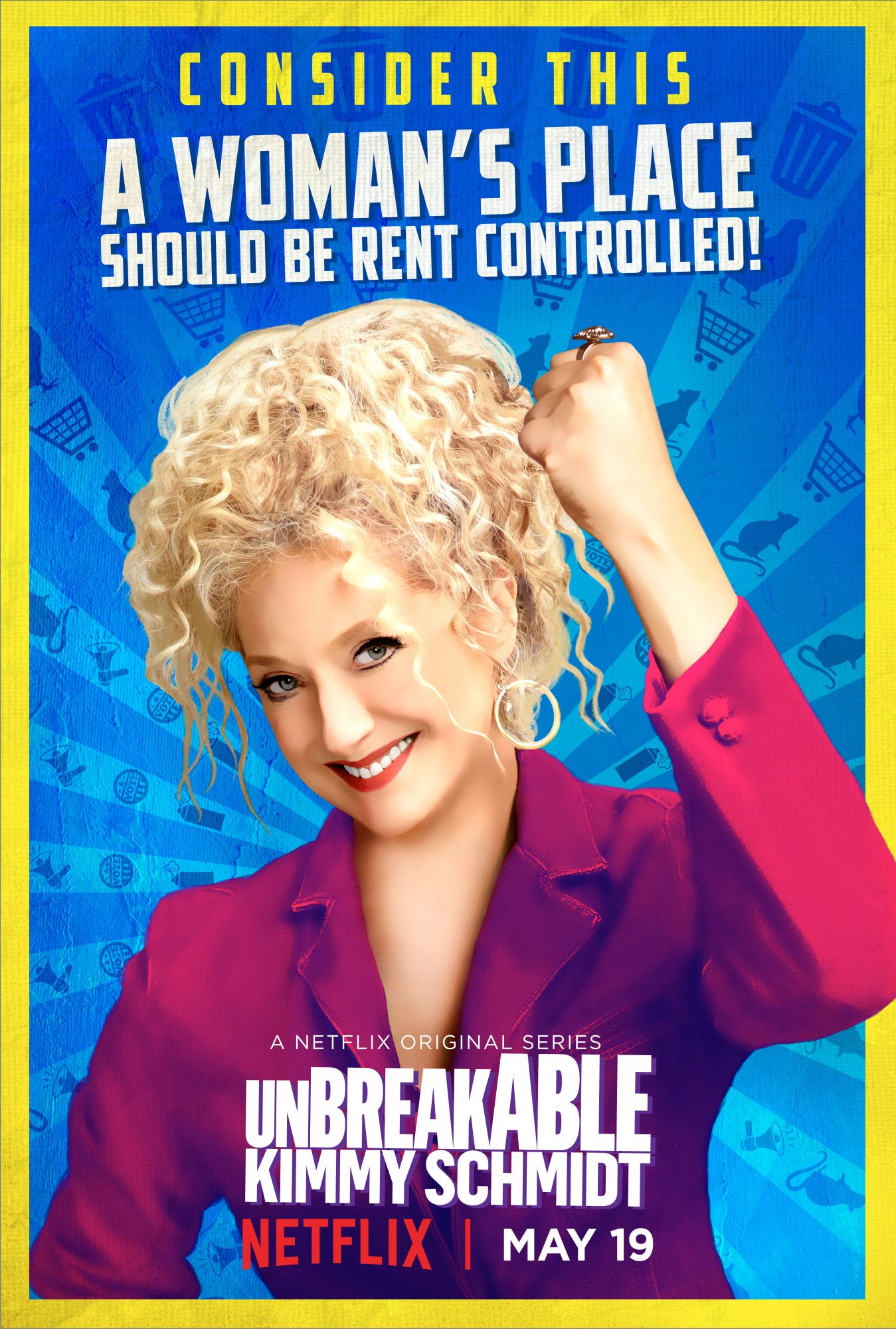 The series has been nominated for 11 Primetime Emmys but has never won one so the Netflix series is pulling out all the stops to finally secure a trophy. Unbreakable Kimmy Schmidt returns in just one month but we're already so excited to see what pop culture-laden sitcom has in store for us!