Call us, beep us: Kim Possible and Ron Stoppable reunited IRL!
What's the sitch?
Real-life Kim Possible and Ron Stoppable (aka Christie Carlson Romano and Will Friedle) reunited for the best photo-op OF OUR LIVES at Dragon Con in Atlanta this weekend.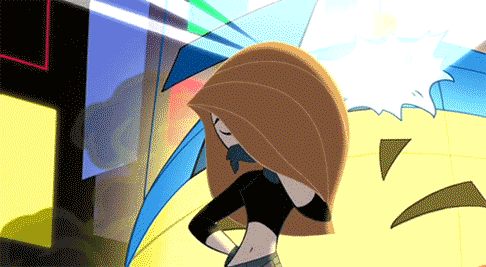 If you weren't totally obsessed with Kim Possible as a tween, first of all, we can't be friends. Second of all, you really missed out on what's basically a kid-friendly, animated Buffy the Vampire Slayer. Kim fought crime and kicked ass, all while leaving time for dating and cheerleading practice. Our hero.
She even had a Faith-like, ass-kicking, semi-evil alter ego in Shego.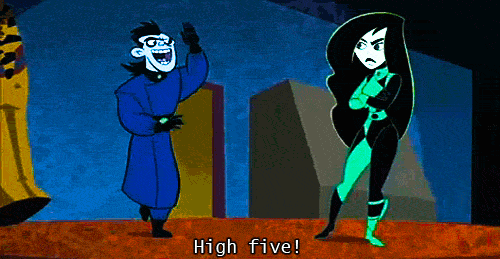 But onto the main event… This PICTURE, guys!!
This pic makes us smile and absolutely kills us with nostalgia. Ron and Kim, hanging out?! Bring on the Nacos. Bonus points for Christie Carlson Romano's adorable baby bump. The only thing that could've made this better is if they'd showed up in Kim Possible cosplays for the Con…
Then again, there's this beauty:
In light of all of the old TV show reboots, and especially considering Kim Possible was animated (so they don't even have to worry about any technical issues with characters aging)…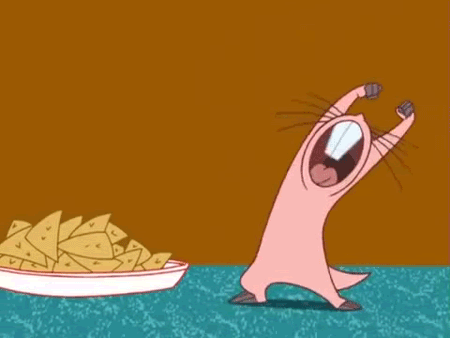 We're calling and beeping the Disney gods. We need you, because we're thinking REBOOT.