Boo-yah! Disney Channel has found its live-action Kim Possible and Ron Stoppable
It's been a few months since we learned Disney Channel was making a live-action Kim Possible original movie, and now we *finally* have the sitch on who is playing the iconic teen hero and her lovable sidekick. Just a few months after announcing that casting was underway for a new iteration of the legendary franchise, Disney has found its Kim Possible and her lovable companion, Ron Stoppable.
Newcomer Sadie Stanley is stepping into Kim's legendary "mission" green cargo pants, while The Goldbergs' Sean Giambrone will play the naco-loving Ron.
The beloved animated series, which ran from 2002-2007, followed Kim, a high school cheerleader who fights crime in her spare time with her loyal best friend and sidekick Ron, along with whiz-kid point-man Wade, and Ron's naked mole-rat Rufus. The success of the series also spawned two Disney Channel Original Movies, the first of which made DCOM history as the first animated original movie.
Series creators Mark McCorkle and Bob Schooley are returning to co-write and executive produce the new Kim Possible live-action DCOM, so we know the project is in safe hands.
Here's a first look at Stanley and Giambrone striking that iconic Kim Possible power pose: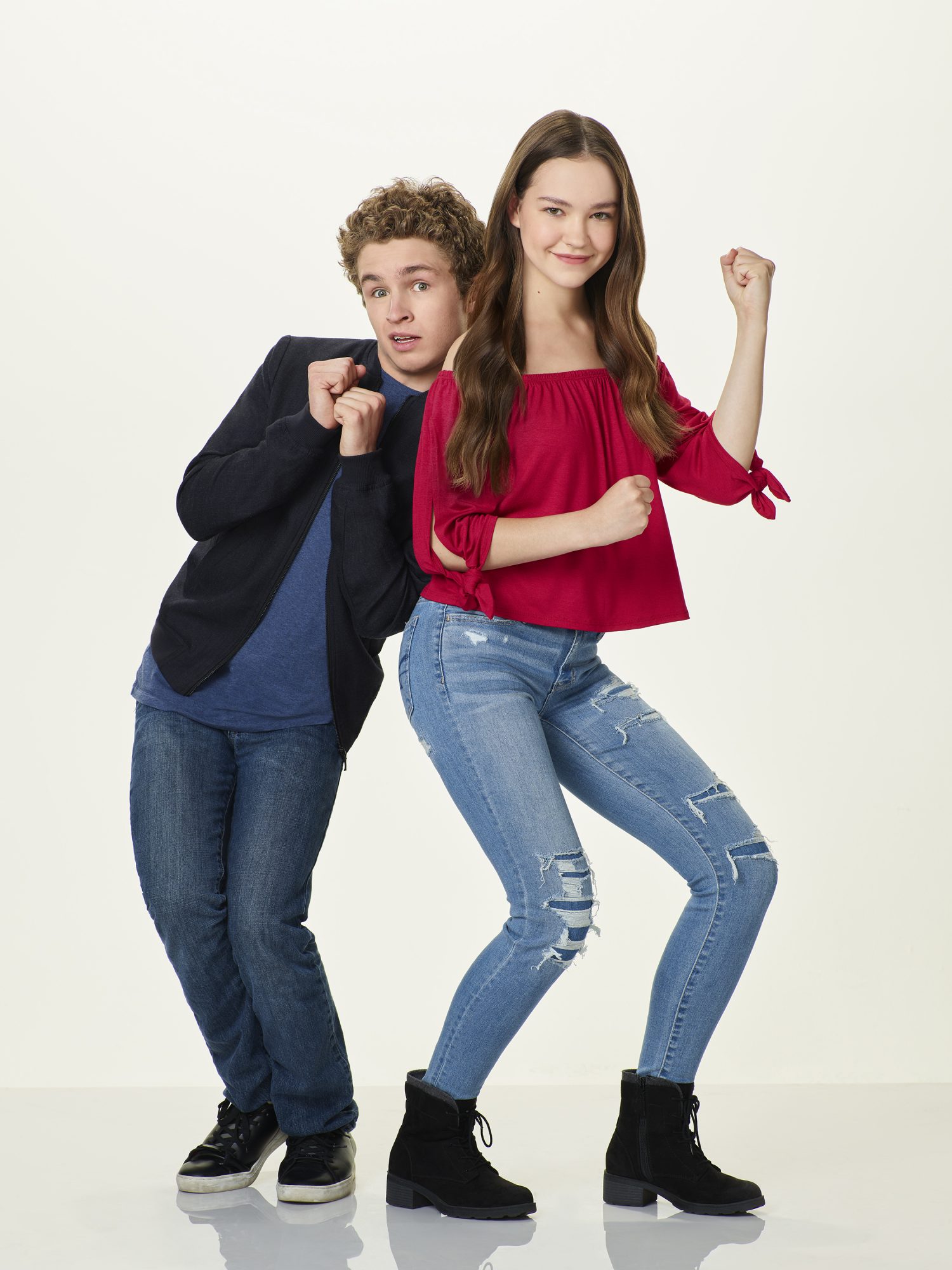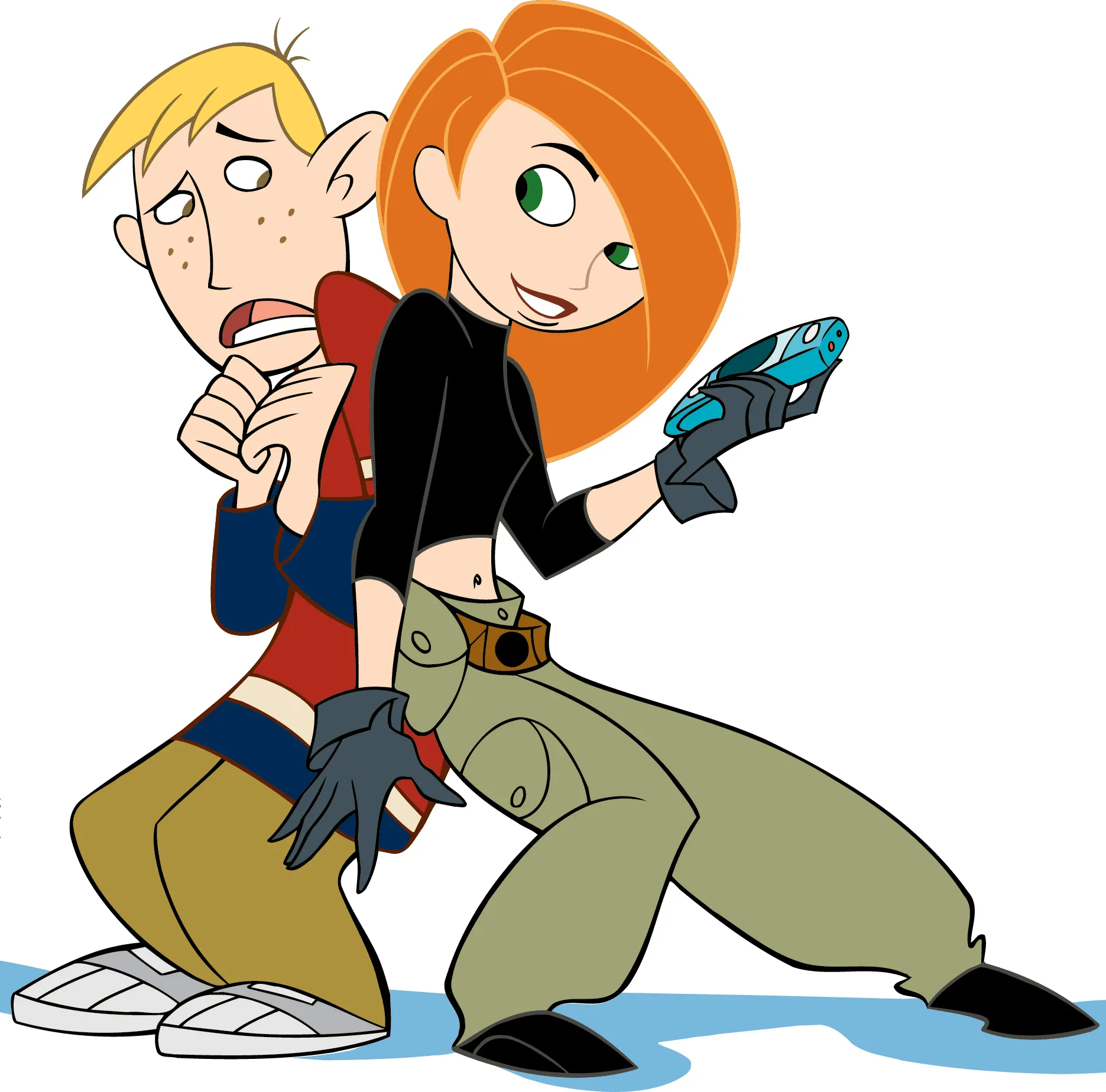 The beginnings of Team Possible is officially assembled.
But while it may be hard to imagine anyone other than Christy Carlson Romano and Will Friedle playing the crime-fighting duo, not only are they totally on board, they even got in on the action by creating their own adorable "audition" video.
https://www.youtube.com/watch?v=XNIMOUqxtTQ?feature=oembed
And yes, that adorable baby is the former Even Stevens star's daughter. Carlson Romano and Friedle are so excited to see Kim and Ron return to inspire a new generation — and let's hope there's room for them to at least make a cameo?? This new DCOM is, as Kim would say, is "So not the drama." 
Now that we have our Kim and Ron, we're so curious to see who the iconic villain will be. While our best guess would be Dr. Drakken and Shego, we'd love to see live-action Señor Senior Sr. and Señor Senior Jr., Monkey Fist, Duff Killigan, or the Cuddle Bunny-loving DNAmy make an appearance.
If Disney *is* currently on the lookout for its live-action Dr. Drakken and Shego, we recommend they watch the clip above because Friedle and Carlson Romano would be perfect. The Kim Possible DCOM is expected to begin production this summer and will hit Disney Channel in 2019. If you need us in the meantime, you know how to beep us.