Here's How Kim Petras Keeps Her Blonde Hair Bright and Healthy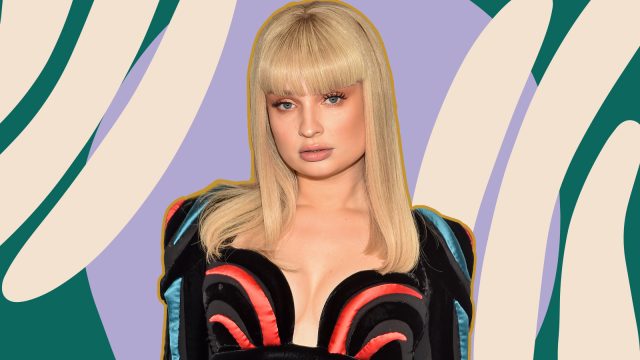 Have you ever looked at someone, be it a celebrity, influencer, or your childhood best friend, and wondered how they get such good hair? Here, we explore the different hair care routines of people with different hair types, textures, concerns, and goals, and break down what they do to achieve SUCH GOOD HAIR.
Name: Kim Petras
Hair type: Type 1 straight
Hair concerns: Dryness, heat damage
Hair goals: Bright, healthy blonde hair
It's safe to say Kim Petras is a blonde icon. While the pop star is known to frequently switch up her hair color, as she recently did with her red-orange "horse tail" at the Met Gala and her icy blue style for New York Fashion Week, she's most recognizable as a bombshell blonde—and that's how she likes it. When we caught up with the "Malibu" singer to learn all about her hair routine, she told us she's been "obsessed with blonde hair" since she was 13 years old.
"I thought it was stunning and fun—it just felt like me," she tells us over the phone. Though Petras says her natural color is about the "darkest shade of blonde there is," she says her younger self was interested in going much lighter and brighter. So, she did what any desperate teenager would do. "I grabbed a package of really shitty hair dye and dyed my hair secretly," she shares. "It came out super orange and horrible, and I went to school the next day totally embarrassed." That experience, however, was what helped her on her journey to better hair care. "Ever since then, I've been obsessed with finding out how to do it right," she says.
While Petras now has access to professional coloring treatments, she takes intentional steps in her at-home routine to keep her hair healthy and strong. For starters, Petras only washes her hair every few days, instead of every day, to avoid drying it out. When she does wash it, though, she takes extra care to give it as much moisture and nourishment as possible.
She starts with a cult-classic product beloved by many bleached babes, the Olaplex No. 4 Bond Maintenance Shampoo, which uses the brand's patented formula to re-link broken hair bonds and protect damaged hair from split ends and frizz. "I've gotten super into Olaplex because my hair really needs it as it's very dyed," she says.
Olaplex No. 4 Bond Maintenance Shampoo
$28
Shop it
Sephora
Then, Petras goes in with a second shampoo, the Bumble and Bumble Illuminated Blonde Purple Shampoo, to neutralize brassiness while also providing a moisturizing cleanse.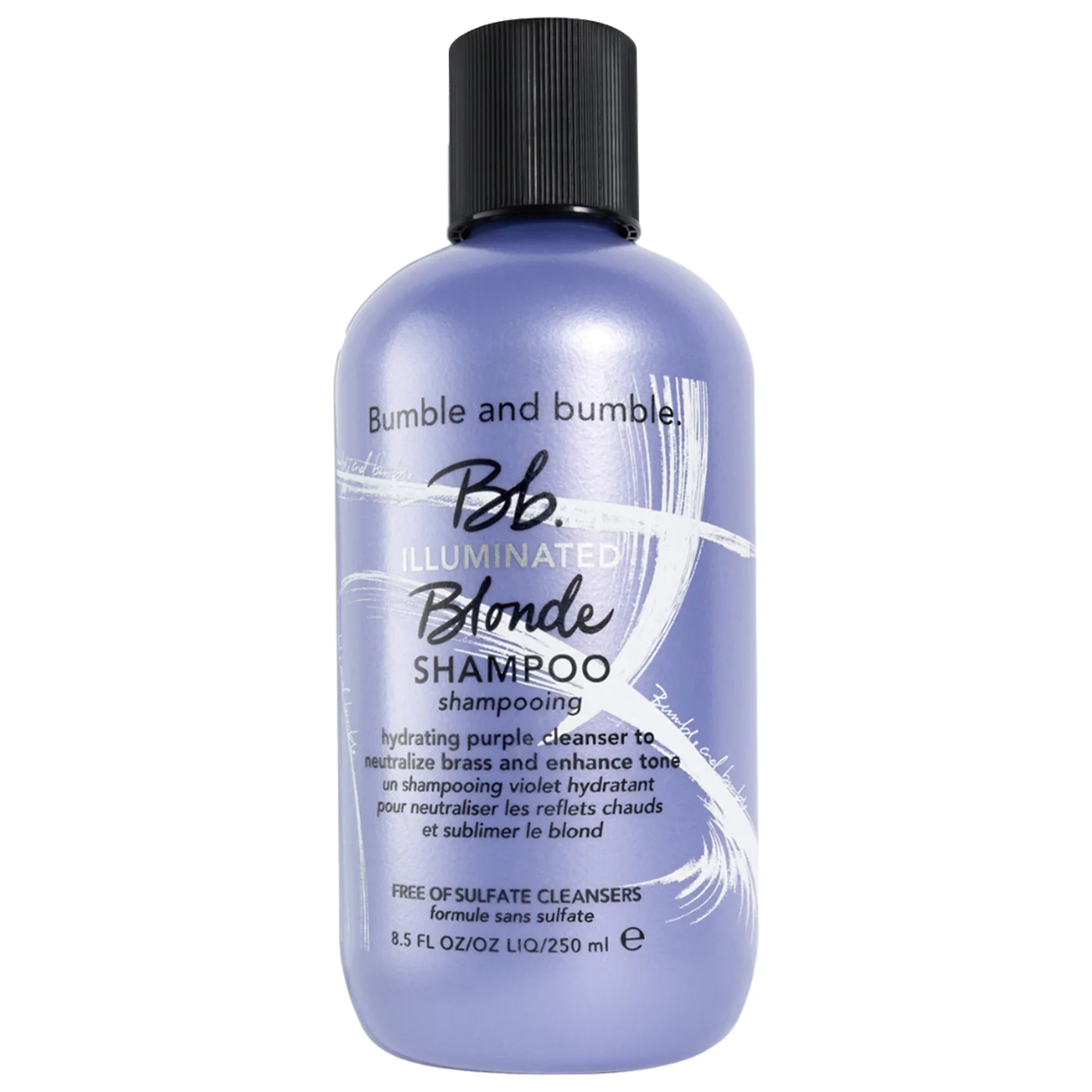 Bumble and Bumble Illuminated Blonde Purple Shampoo
$31
Shop it
Sephora
After completing her double-shampoo process, she follows up with two more steps that focus on intense hydration. She applies the K´érastase Nutritive Mask for Dry Thick Hair to her wet hair in the shower, leaving it in for a few minutes before rinsing it out and finishing with the Bumble and Bumble Illuminated Blonde Purple Conditioner. "I always do the conditioner last, because it makes my hair easy to manage and to brush through," Petras says.
Kérastase Nutritive Mask for Dry Thick Hair
$56
Shop it
Sephora
On days when Petras isn't performing or heading to an event, she takes it easy on her hair. "Any day that I don't have to style it, I don't like to do anything that could be damaging to it," she says. So, after showering, she'll let her hair air dry and will avoid using any hot tools to style it. Instead, she slathers her hair with Bumble and Bumble Gel and slicks it back into a middle-parted low ponytail. With this look, Petras says she can still go into meetings and look cute and put together while giving her hair a break from harsh styling.
Bumble and Bumble Gel
Shop it
Sephora
For her off-day ponytail looks, Petras likes to use stretchy, seamless hair ties, specifically these ones from Amazon that prevent hair breakage. "They're really good. You can go tight with them but they won't break your hair," she says. (She's also a fan of these hair ties from Útiles Beauty.)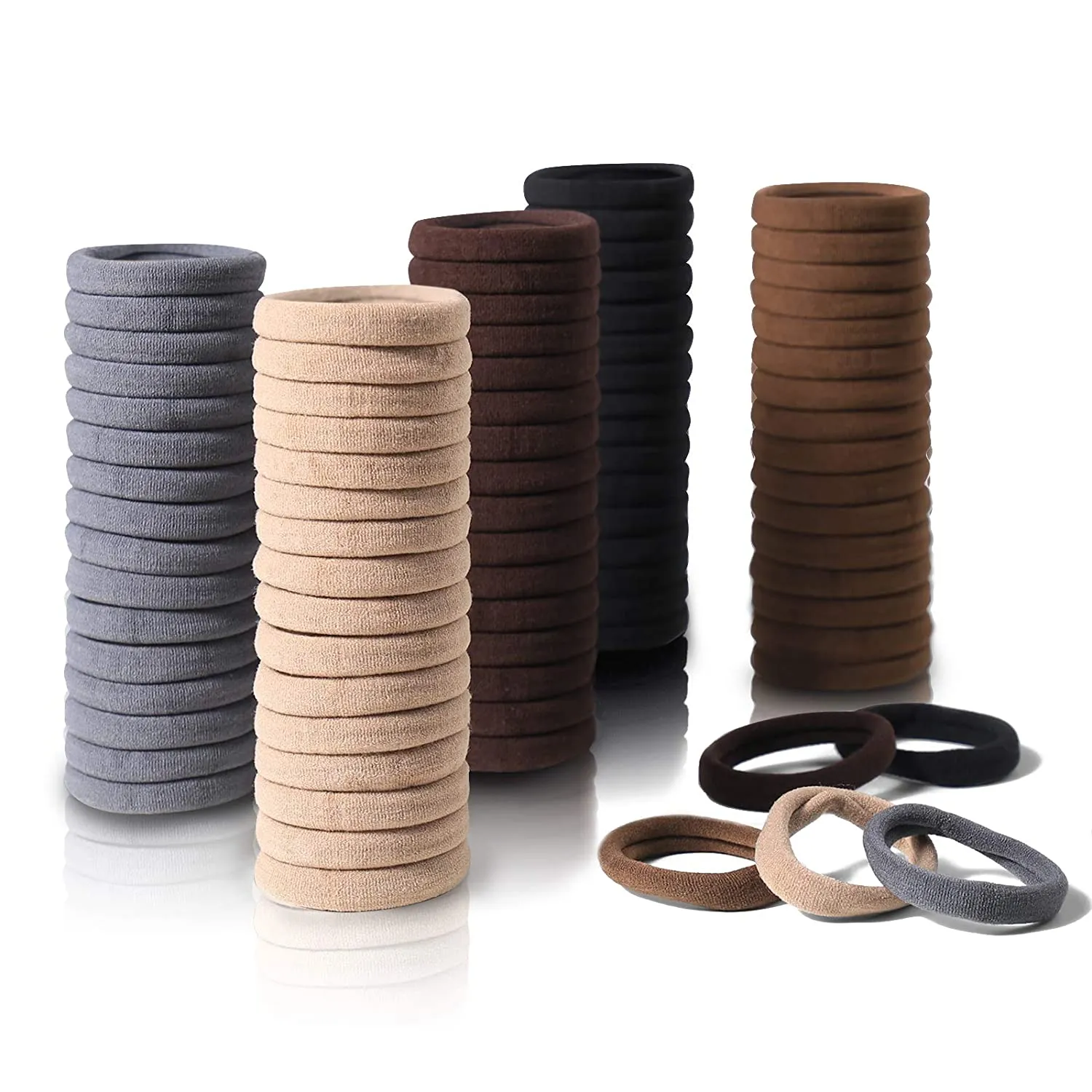 Bessrung 100 Pcs Thick Seamless Hair Ties
$5.99
Shop it
Amazon
Sometimes, though, Petras can't avoid the limelight. For times when she's extra busy and needs her hair looking camera ready at all times, Petras says she'll opt for wigs instead of styling her natural hair. She also chooses wigs after her hair has been freshly lightened or during times when she's trying to grow extra inches to avoid any damage from styling getting in the way of her hair goals. "Me and my hairstylist will kind of make a plan of, 'Okay, we'll do wigs for three months and then your hair is gonna be good,'" she says.
Though Petras puts most of her emphasis on maintaining hair health, there's one thing that the blonde pop star never forgets to do with her hair: just have fun. From bright new hair colors to creative hairdos, Petras says she's long been inspired by styles featured on '90s supermodels and in old black-and-white movies.
So, when Petras tries out unique new hairstyles, she thinks of it as passing on the favor. "I'm a pop star, I get to do the crazy stuff and then hopefully inspire other people to also be more adventurous with their hair or with their style," she says. "I feel like it's my obligation and my joy to go as crazy as I can to inspire people."
For anyone looking to get some hair inspiration from Petras, the singer says to keep an eye out for her music video for "Future Starts Now," which she recently filmed and will be releasing soon. "I'm doing some insane hair moments in there," she says, giving a heads up to "look out for the widow's peak."
"Future Starts Now" is Petras' first track in over a year and her first for a major label, Republic Records, with which she recently signed, pivoting from her independent label BunHead. Though taking the jump from being an independent artist to signing with a major label can be scary, Petras' says she was ready for the change.
"It's been really incredible to learn everything from the ground up and play shows for like 10 people and then for thousands of people and grow my fanbase myself and do it myself… but then Republic came along and they were like, 'We love what you do and we just want to help you do it,'" she says. "I still have all the creative freedom, but I also have a lot more people that believe in my project now and help me with all the logistics so I can get more done."
Petras' new track name couldn't be more fitting, as she seems to have a particularly optimistic outlook on what's ahead. "It feels like this is the beginning, even though I've been doing this for a long time, everything just feels right right now, which is incredible."