Kim Kardashian's velvet ponytail look is perf #hairgoals for fall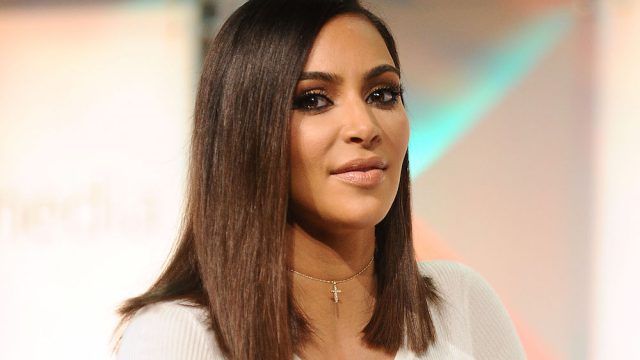 This weekend, Kim Kardashian Snapchatted her glam routine before heading to a friend's wedding. But this was no normal peachy glam, messy waves, standard Kim look. This time around she went for a stylish ponytail trend that was straight off the runway.
To top off her killer vintage Donna Karan velvet gown, Kim went with a velvet-wrapped ponytail that is totally perf for fall —especially if you're not so good at blending your ponytail extensions.
Cosmo pointed out that Kim might have been inspired by the ponytails seen on the Suno A/W runway. Here's how they were created…
Okay, that looked pretty complicated, but I'm willing to bet that any method of wrapping will look just as cool.
This just might be the most affordable Kim Kardashian-approved trend yet. Anyone else heading to their local fabric store to get a few pieces of velvet ribbon?
Oh, and Kim, the next time you go to a wedding this dope, try to score us an invite.
https://www.instagram.com/p/BJHPUMJB6nn