Kim Kardashian's TWO birthday messages to Kanye West are gushy in the best way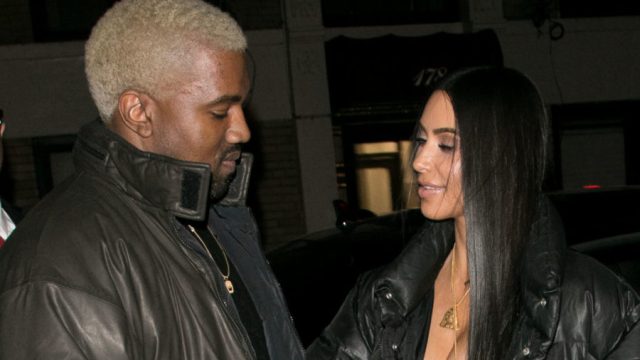 It's Kanye West's birthday, and his family and friends are celebrating the rap star's life in style. Wife Kim Kardashian took to social media (naturally) to share a sweet, uplifting message about her husband and the father of her two children. It's an earnest and heartfelt message, and we think it's pretty damn inspiring.
Can you believe Kanye West is turning 40 today? Celebs and fans all across the internet have been sending the superstar rapper good wishes and love, but without a doubt, the sweetest message comes from wife Kim Kardashian. She posted the loving tribute on her Instagram, alongside a picture of the happy couple.Happy
"Happy Birthday babe I love you so much! You inspire me everyday to be a better person! I'm so grateful for you."
But Kim Kardashian wasn't content to post on just one page; she also uploaded the message to Twitter, and a considerably longer one on her own website.
"Happy birthday, babe! I know you're not on social media anymore, so you're not gonna see it anyway—and I'm going to be with you to tell you! But if I don't post it, then all the stories will start so…I love you so much! Happy birthday!"
The sweet messages also come with a sly jab at the press, who have a habit of predicting the worst for the A-list couple. But Kim Kardashian's message is sweet, sincere, and inspiring. After all, shouldn't marriage (and indeed any relationship) be about bringing out the best in each other? And despite some recent hard times, it seems like this couple continues to love and support each other through thick and thin.
Happy birthday, Kanye West!