Kim Kardashian's anniversary message to Kanye is awww!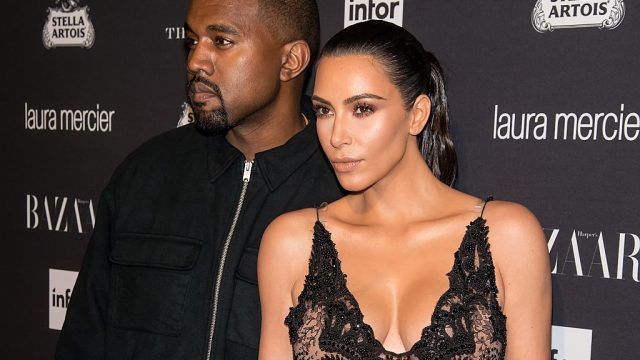 It's hard to believe three years have passed since Kim Kardashian and Kanye West tied the knot. Their whirlwind romance had cynics debating how long they'd last. Fast forward three years, two kids, and countless paparazzi photos, though, and the couple is still going strong. To celebrate three years of wedded bliss through thick and thin, Kardashian shared a sweet photo (and even sweeter message) on Instagram.
Kardashian and West aren't known for small gestures; their wedding was anything but understated, and the Christmas presents they gift each other every year put the rest of us to shame (remember the time she gave him 150 gifts?!). But this year, Kardashian opted for a simple statement on Instagram to celebrate her wedding anniversary with West.
"3 down, a lifetime to go," the reality star wrote alongside the image.
The photo she shared was an old one of the couple; both are smiling, and look profoundly happy together. It's a sweet look back at simpler times in their relationship, especially since the past year has not been an easy one for the West-Kardashian household: Kim had to deal with a terrifying robbery in Paris, and Kanye was hospitalized for mental health reasons shortly thereafter.
But despite the tabloids spreading constant rumors about strife in the relationship, the couple seems to be holding strong. In fact, the whole Kardashian-West-Jenner family seemed to band together during the tough times, providing support as they dealt with the various curveballs life threw them.
We congratulate the celebrity duo on their three years of happy marriage, and wish them many more!